Black Friday 2019 – Best deals in the UK
The holiday season is fast approaching and that means there are great deals to be had.
The best deals of the season will be released on Black Friday.
The day retailers make it back into the "black", the most profitable day of the year.
Retailers want your business. They want sales.
To get customers in the door, they will slash prices to compete with other retailers.
They fight for customers. That means you don't have to fight for great deals.
This year, on November 29, you will be able to buy clothing, accessories, tech items and household goods with significant discounts. While the exact savings are still being released in many cases, we anticipate some great deals on some of the most popular gifts and holiday must-haves. We list our top picks below.
Fashion and Accessory Deals
Foreo Luna Beauty Items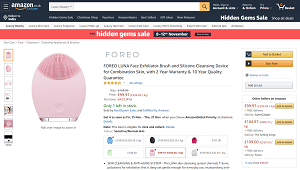 The Foreo Luna brushes are designed to deep clean your pores.
Especially after a hard workout when you've been sweating heavily.
The make the perfect gift for those who are physically active and work hard to look and feel their best.
North Face Winter Gear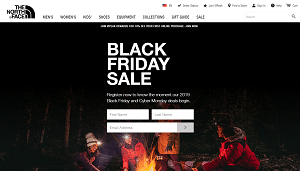 A high quality winter coat will last for years, possibly decades – if you decide to keep it that long.
North Face makes high-quality winter gear that will last and will definitely keep you warm.
Be prepared as the coldest weather of the year approaches.
Sports Gear
Have a sports lover? You can be certain there are going to be great sales on sports gear like shoes and equipment, but more than a few sales on team gear and jerseys as well.
Look for your favorite team or buy a loved one the spirit gear you know they will love.
Scarves and Gloves
Everyone loves the gift of warmth.
Scarves and gloves make a perfect gift for someone you know and enjoy, but don't know well enough to give them something more personal.
They are:
And can be used for years.
Pajamas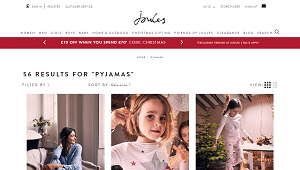 Cozy and warm, pajamas are a gift everyone in the family can enjoy.
Give everyone matching pajamas this year – even the family pet!
Or buy luxurious pajamas they can enjoy all year long. Flannel pajamas for the winter and silk ones for the summer all make excellent holiday purchases and gifts.
Glossier Make Up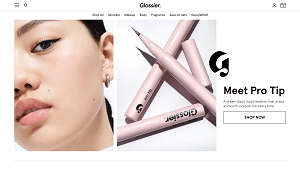 The make-up lover in your family will love to have a new make-up pallet.
Look for the latest models of Glossier make-up to be on sale during the Black Friday holiday shopping season.
Stock up for everyone who loves higher end make-up products.
Sephora Deals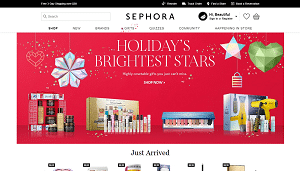 Have beauty lovers on your list? You can get an excellent deal on so many different types of beauty products at Sephora when Black Friday sales start.
Monitor the sales to find the best deals and look for general savings across the full brand as the holiday season gets closer.
Zara Fashion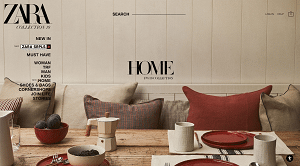 Fashion retailers know that the holiday season is the biggest shopping season of the year.
They are offering great discounts and savings and Zara is no exception. Look for excellent savings and special promotions from the fashion retailer as Black Friday approaches.
ASOS Fashion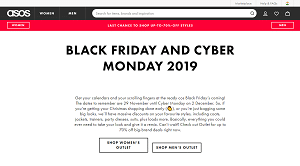 Another popular fashion retailer, ASOS will be sporting some terrific discounts as Black Friday approaches.
Look for excellent door busters on the clothing and accessories everyone in your family can enjoy, but especially your fashionistas.
Tech Deals
Beats Headphones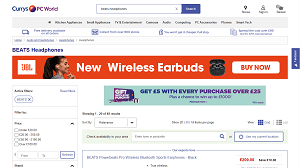 Beats have been some of the most desired headphones for years now.
And they will most certainly be heavily discounted at various retailers for Black Friday.
Look for deals at various retailers and keep and eye open for price matching opportunities.
iPad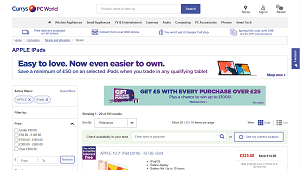 The latest iPad has just come out which means you can except some great discounts on the previous generations of iPad.
Apple doesn't usually offer much of a discount, but when you're buying something like an iPad, every discount helps!
Amazon Echo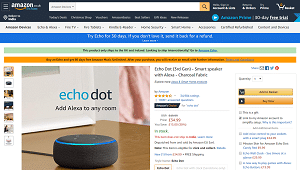 Amazon is a dependable participant with Black Friday deals and specials. You can find excellent savings with Amazon on a variety of products including the Amazon Echo.
Look for it to be bundled with other Amazon products or for steep discounts when bought alone. An Echo makes a great gift for anyone who is remotely tech savvy.
Amazon Kindle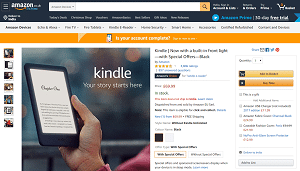 Love to read? Looking for an inexpensive table for your kids?
The Amazon Kindle is a great option. It is the gold standard in e-readers and also has other apps you or others might enjoy like streaming videos and games.
Nintendo Switch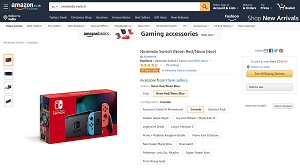 Nintendo Switch is expected to be included in some great Black Friday sales. The gaming system is often bundled with various games making it more attractive for those looking to upgrade a system or gift a system to a child or family. Look for bundles and individual discounts in many places this Black Friday.
PS4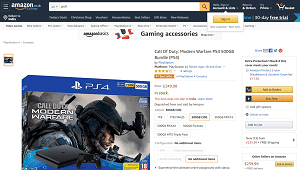 A PS4 is one of the newest video game systems on the market and it's a popular one. Gamers love the PS4 and you can find heavy discounts on the system and the games that go with it across many electronics stores this Black Friday.
Look for bundles and extra savings with doorbuster deals on games and accessories.
4K TVs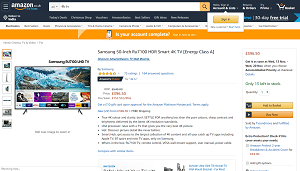 The newest television technology, a 4K television offers an amazing viewing experience and interactive options in many cases.
Now that 4K televisions have been around for a season or two, look for discounts on the latest models and special features or options.
iPhones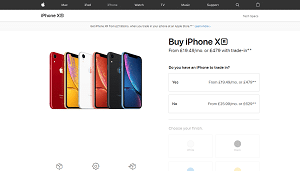 Looking for the latest iPhone? You probably won't find much in the ways of savings. But if you're thinking about picking up an iPhone from a slightly older generation, you can expect to find some discounts and savings, although not much – Apple isn't know for steeply discounted pricing, even with Black Friday.
Airpods
Every teen and young adult wants them. Airpods are Apple's Bluetooth headphones and they have taken off in a big way.
Small and easily portable, the first and second generations of Airpods are already on sale in various places, and we can expect a bit more of a discount on Black Friday.
Samsung Phones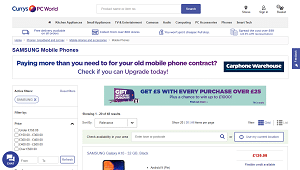 Samsung phones tend to offer much better discounts and savings for Black Friday than their Apple counterparts. You also have plenty of options in what types of phone you want to buy for yourself or for others as part of your holiday purchase plan.
Household Deals
Anthropologie Furniture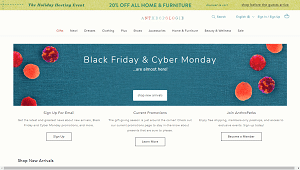 If you have your eye on bigger furniture specials and household items, Anthropologie has had some excellent discounts in the past tied to Black Friday specials. Look for discounts on smaller accessories and items as well as some of the larger items in the store. You might be able to catch a great door buster event as well to really rework a room in your house.
Vacuum Cleaners
Vacuum cleaners always seem to wind up on the list of specials for Black Friday.
You can find great deals on mid range vacuum cleaners along with the higher end Dyson and Roomba options. If you are looking for some serious cleaning power, Black Friday is the best time to buy a vacuum cleaner.
Air Fryers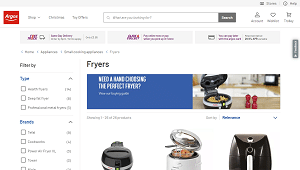 Air fryers have been a must-have for many kitchens. You can now fry items and make them crispy and delicious without having to use boiling oil. No more oily smells in your home or fire damage potential. Instead you just plug it in, fry things up in the little basket and enjoy. Best of all, you can enjoy some serious Black Friday discounts as well.
Instapots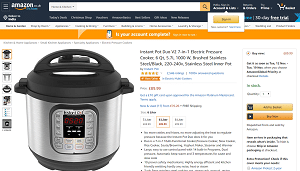 The Instapot has been growing in popularity for a few years now. Instapots are pressure cookers which make it easy to cook food in a fraction of the time required to use the oven or a crockpot.
Instapots have been specially priced for the last few years and you can expect them to be on sale again this Black Friday.
Ninja Coffee Bar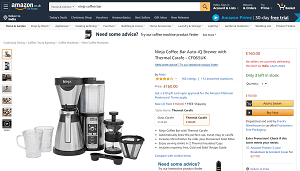 Love coffee and want it to be extra special in the morning? The Ninja coffee bar is a great way to wake up for anyone, especially the big coffee lover in your house.
Not only is the coffee bar highly functional, it's very attractive as well, making it a perfect kitchen accessory.
Toys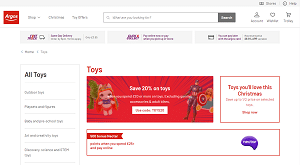 Toys are always a big hit on Black Friday and this year won't be any different. You can expect to find some great specials, discounts and bundled packages for the holidays. You might even find special offers like buy one get one free or other tremendous savings for Black Friday in many online stores.
It's easy to get everyone what they want this holiday season. Not shopping for gifts? You can score some excellent deals on items you've been waiting for all season long. Black Friday savings mark the peak of discounts, but you can expect deals to appear all around the big day – often creating even more opportunities to save on what you want most.