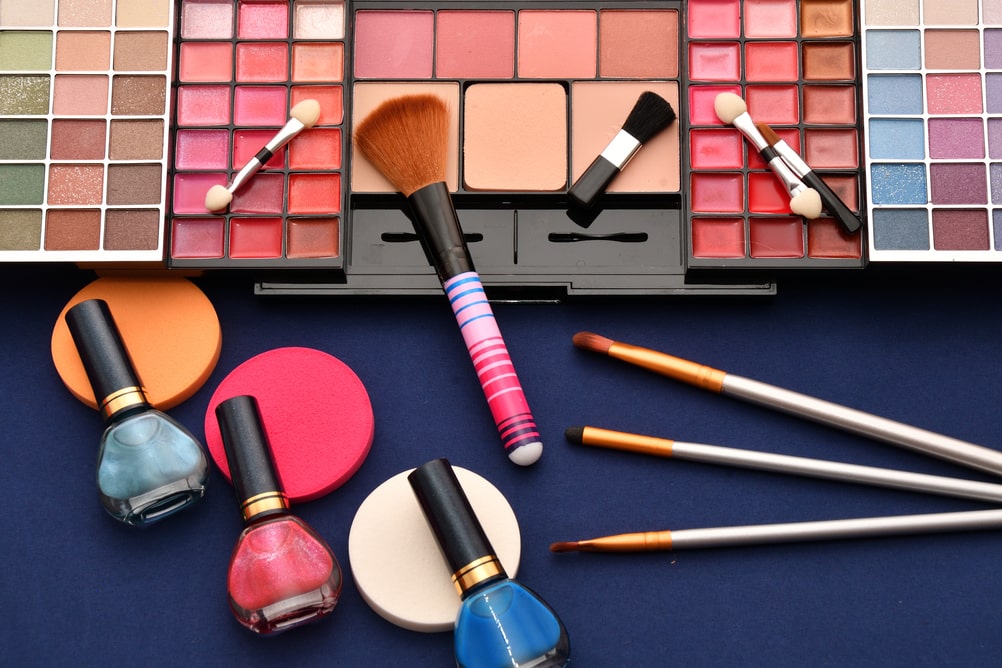 British Makeup Brands Worth Buying
It is no secret that makeup artists from all over the world love using British beauty products to create iconic makeup looks and make their clients really shine on their important days. However, few people not associated with the beauty industry know beauty brands that are actually from the UK, or know the brand but don't know their origin – maybe aside from Rimmel London, due to Kate Moss' iconic 'Get the London look' ad (who could forget that?). As they don't know about those brands, they are missing out on products that might become their new favorites if they only tried them.

In this article, we will go through some of the British makeup brands that you should definitely consider buying if you find yourself in need of new beauty products, as well as briefly discuss whether there's a difference between British and American makeup.
Charlotte Tilbury
This is one of those beauty brands that many people know and love. Charlotte Tilbury is one of the world-renowned makeup artists, known for not only working with plenty of celebrities and accompanying them on the most important days of their lives but also creating looks for covers of some of the biggest magazines in the world, such as Vogue.

Because of this, it was only a matter of time before her namesake makeup brand that she launched in 2013 became a huge success. Almost a decade later, the company does not seem to be doing any less than great – especially since the beauty brand is not only cruelty-free but also has many vegan products – and that's something many people are looking for in their makeup these days.

Some of Charlotte Tilbury most popular products include the Matte Revolution lipstick in the shades Pillow Talk and Walk of No Shame, the Glowgasm Beauty Light Wand, the Hollywood Contour Wand, and the Flawless Filter complexion booster (this one is especially loved due to its formula, which allows you to use it as a primer, finishing powder or highlighter).
Pixi
Pixi is another British beauty brand that you should consider buying. It was founded by Petra Strand over 20 years ago. Pixi started as a boutique in the Soho district in London, but today it is a world-known beauty brand with millions of followers across all its social media platforms. The mission of the company is simple – Pixi doesn't want anyone to stop being themselves. Instead, it wants to bring out everyone's natural beauty, so that they can be themselves, but better. As Petra Strand said herself, she wants people to experience luxury products at affordable prices.

Pixi is a cruelty-free brand that does not test its products on animals, nor does it have a third-party company that does it for them. It has an easily noticeable light-green packaging, so it's easy to recognize it.
Probably the most popular product Pixi has released is the Glow Tonic – it gained popularity in 2012, when Caroline Hirons, a non-official queen of skincare, wrote about it on her blog. Although it's been almost 10 years, its popularity hasn't fallen. However, it's only one of the products of amazing quality offered by this British brand.
Eyeko London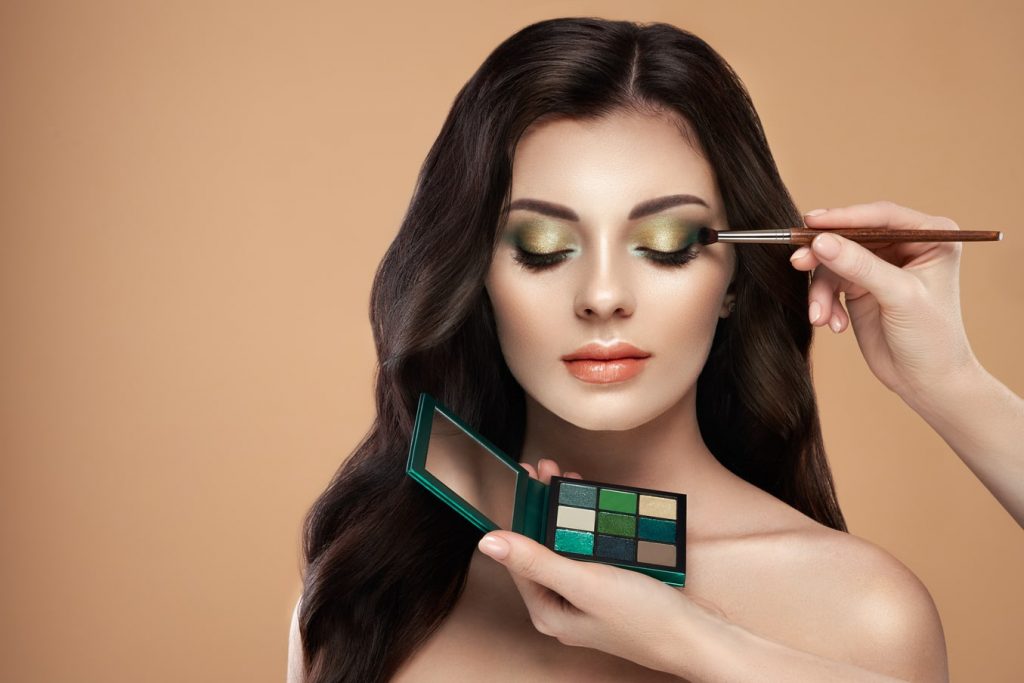 Eyeko London is a UK-based makeup brand that was founded in 1999 by Nina and Max Leykind, who noticed that the market lacked high-quality and high-performance eye products like mascara or liner. It's safe to say their business idea was a bullseye, as later on, Eyeko went on to win several awards for their eye products. Eyeko London has worked with plenty of important figures from the beauty industry and beyond, including Alexa Chung – a British author, model, and fashion designer.
The company re-invented mascara, coming up with several different formulas and adding different wands to ensure everyone can have one that suits their eyelashes' needs perfectly. What's more, today, they have a few locations (such as the Eyeko Bespoke Bar at Saks Fifth Avenue in New York), where you can get your very own custom mascara.

Eyeko has plenty of products worth trying – some of their bestselling ones include the Black Magic Mascara, the Black Magic Skinny Liquid Eyeliner, Eyeko Sport Waterproof Mascara, and Eyeko Brow Game Strong.
Liz Earle
Instead of makeup, Liz Earle offers skin products – and let's be honest, skincare is as important as makeup, so it deserves to be included on this list. It was founded in 1995 by Liz Earle and Kim Buckland, who joined forces to create skincare and other beauty products that would suit different skin types, as the range of products offered in stores was limited.

Liz Earle's offer includes a range of natural products for your skin at an affordable price point. The ingredients that they use in their skin products include jojoba oil, lavender essential oil, and shea butter. Every product in their line works wonders and delivers visible results on the skin, which is why clients love this brand and keep coming back for more.

Some of the Liz Earle best-selling products include Cleanse & Polish Hot Cloth Cleanser (available in three variants), Superskin Moisturizer (with Natural Neroli or unfragranced for sensitive skin) and Instant Boost Skin Tonic.
Soap & Glory
Soap & Glory is one of those British beauty brands that has everything you might want in one place. Makeup? Sure. Skincare? No problem. Bath and body products? Take your pick. Hair products? Of course. The brand was established in 2006, and since then, it has been a favorite of many women. And why shouldn't it be? Their products are fun and affordable, and the range they offer is definitely worth talking about.

There are plenty of beauty products worth recommending from Soap & Glory's offer, such as the Sexy Mother Pucker Lip Plumping Gloss, Make Yourself Youthful Anti-aging Peptide Serum, No Clogs Allowed Deep Pore Face Mask, Split Happens Hair Oil, or the Righteous Butter Body Lotion.
butter London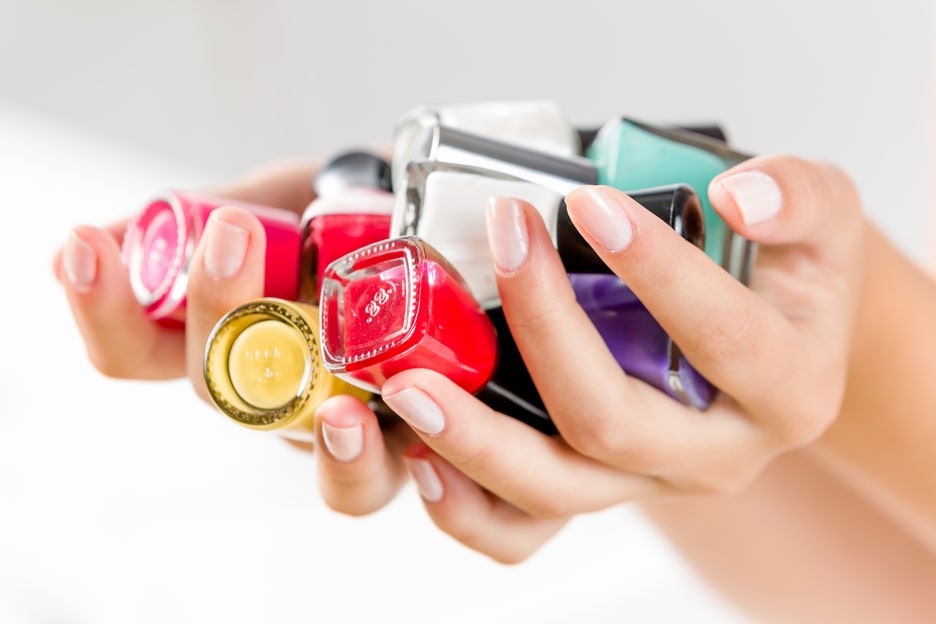 The last brand on our list is butter London – a beauty brand founded in 2005. They started with nail polishes that were toxin-free while still providing a good amount of coverage and color depth. Today, their line features face, lip, and eye products, all toxin-free but still well-pigmented and providing high-performance.

Among the things that you should definitely consider trying from this brand you can find, for example, the Double Decker Lashes Mascara, LumiMatte Blurring Skin Tint, and truly any of the nail polishes and nail treatments.
British Makeup vs. American Makeup – Is There a Difference?
All this talk about British makeup might make you wonder whether there is a difference between British beauty brands and American ones.

Although there aren't any official differences, American and British products often have different ingredients – that's because many of the chemicals used in American cosmetics are banned in Europe and the European Union.

To put it into perspective, the European Union banned over 1,300 chemicals, while in the US the number is significantly lower, at 11. For instance, coal tar dyes which are banned in the EU, are still very much present in American cosmetics such as lipsticks and eyeshadows.
The Bottom Line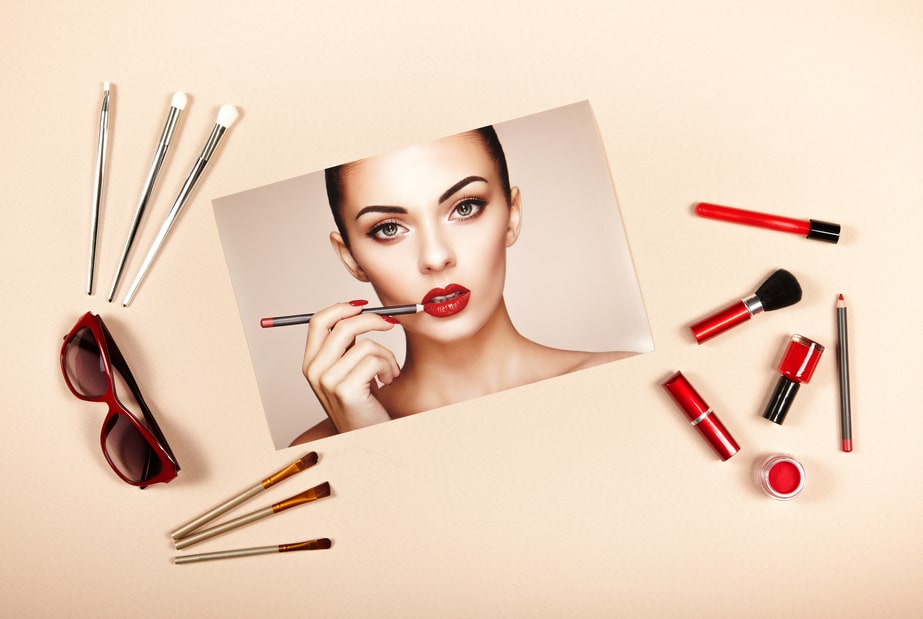 The British cosmetics market is booming, and the British beauty brands mentioned above are a perfect example of that. However, the British makeup industry has plenty of other gems, including Jo Malone London, which offers fragrance (especially their lime basil and mandarin scent), Nails Inc with their high-quality nail polish, or By Jess D created by Jess D herself and their amazing lips products, including lipsticks, gloss and more.

Truthfully, British creativity and inspiration do not have a limit. So, if you have been waiting for a sign to order some British makeup and see for yourself whether it is actually worth the hype, this is it – you definitely won't regret it. And if you live in a country to which a specific brand does not deliver, don't worry – we can help you with that!

If you liked the makeup brands we presented in our short guide, but you are unable to order your chosen items to your address outside the UK – nothing to worry about! MyUKmailbox will take care of it for you and deliver the parcel in a short time, within a week or so.We offer lots of affordable services to help people all around the globe!