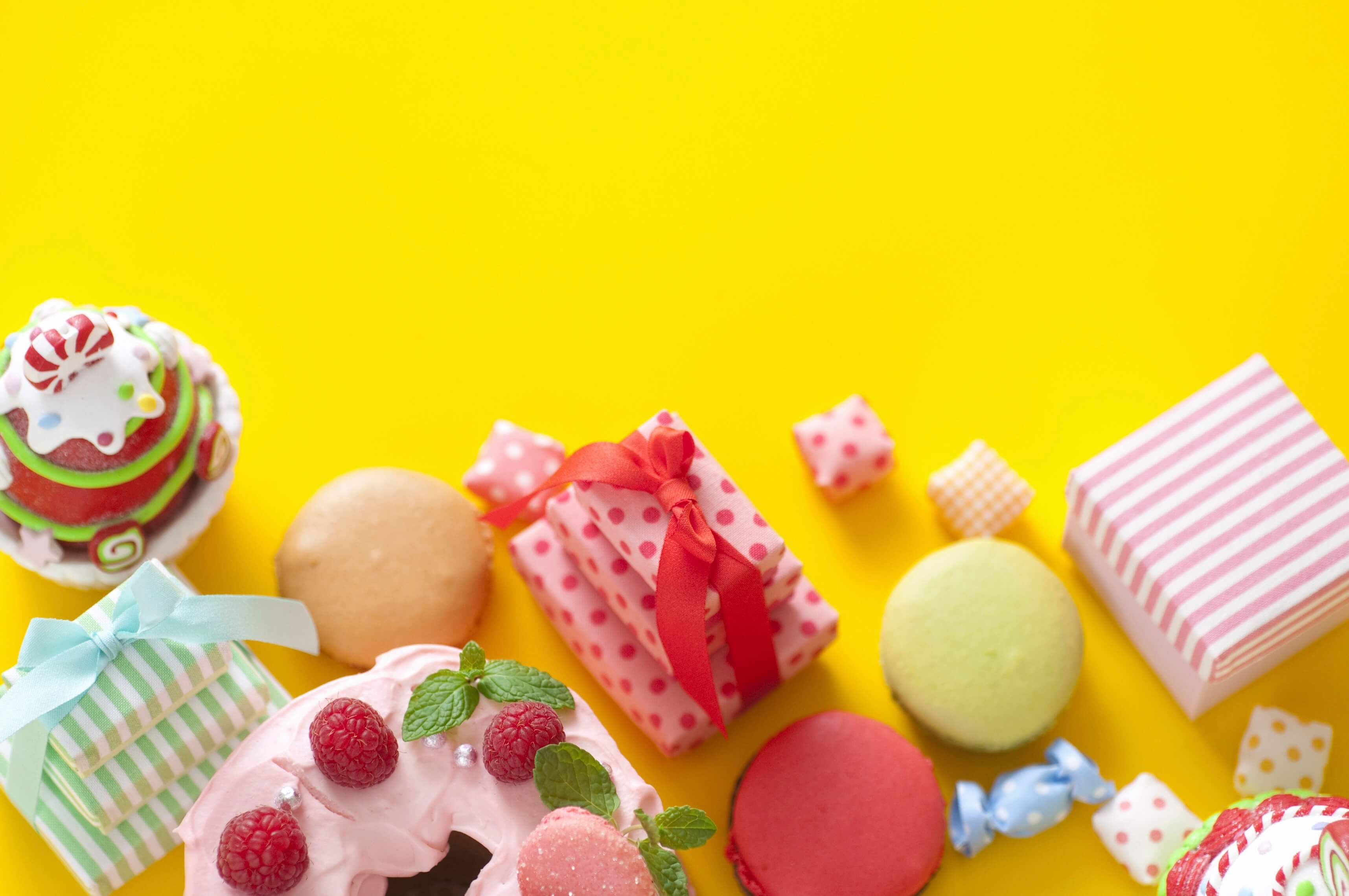 British Sweets That You Won't Buy in America
It's always an interesting experience to try a new snack, especially if it isn't available in regular stores in your area. Nowadays, you don't have to travel abroad or ask a friend to bring them for you – you can easily find them online, and even if a foreign store doesn't offer international shipping, you can use a parcel redirection service like ours. For this reason, nothing can stop you from trying new tastes whenever you want!
However, you may not know what to choose with so many possibilities. To help you with that, we have prepared a list of our recommendations. We are based in the UK, so we will tell you what are the best British sweets you won't find in the USA. Check them out!
Tunnock's Milk Chocolate Tea Cakes
Tunnock's Milk Chocolate Tea Cakes are popular Scottish treats with a long history. The company has its origins in 1890, first as a bakery and purveyor of confectionery items and then as the snack business since the 1950s.
Their tea cakes are cookies with a marshmallow top and a milk chocolate cover. There are six of them in the box, but they are so amazingly tasty that they will not likely stay there for long! Due to the creamy and smooth marshmallow, soft and milky chocolate, and a moist, well-flavored cookie are really delicious and go well with either tea or coffee!
Cadbury Flake
Cadbury is undoubtedly one of the most famous and appreciated British confectionery companies. They manufacture a lot of chocolate products, but this one is quite special due to its unique texture. It is said that this snack was invented in the 1920s by an employee who noticed that there is a lot of excess chocolate in the molding process falling to the surfaces around, and he decided to create this untypical, flakey, wavy form from it.
Crumbling this candy bar is an interesting experience – when you take a bite, the chocolate collapses all over the bottom of your mouth, covering it with tiny flakes. As it is Cadbury, you can expect a smooth and milky taste of high-quality chocolate coming from those little flakes.
McVitie's Jaffa Cakes
You may think that McVitie's Jaffa Cakes are simply chocolate-dipped cookies, but they are not cookies in fact.
They actually consist of three main elements. First and foremost, there is a thin, spongy, soft, light, and a little dry cake disc that constitutes and basis of each Jaffa Cake. But don't worry, it doesn't dominate the taste entirely – nevertheless, it affects the texture to a large extent. The next important ingredient is the thickened jelly, tasting like orange zest. This composition is covered by a thin dark chocolate layer – however, it is only applied to the top of the cake, and its bottom remains bare.

Maynards Wine Gums
Among the most famous British sweets, there are also Maynards Wine Gums. Charles Gordon Maynard created them in 1909. Now they are available in six flavors – blackcurrant, lime, orange, raspberry, lemon, and grapefruit, all of which have natural colorings only.
The name of these chewy treats stems from the fact that they were originally produced using fermented wine. However, the manufacturing process has changed over the years, and now these British sweets don't contain any wine at all. But they are still delicious!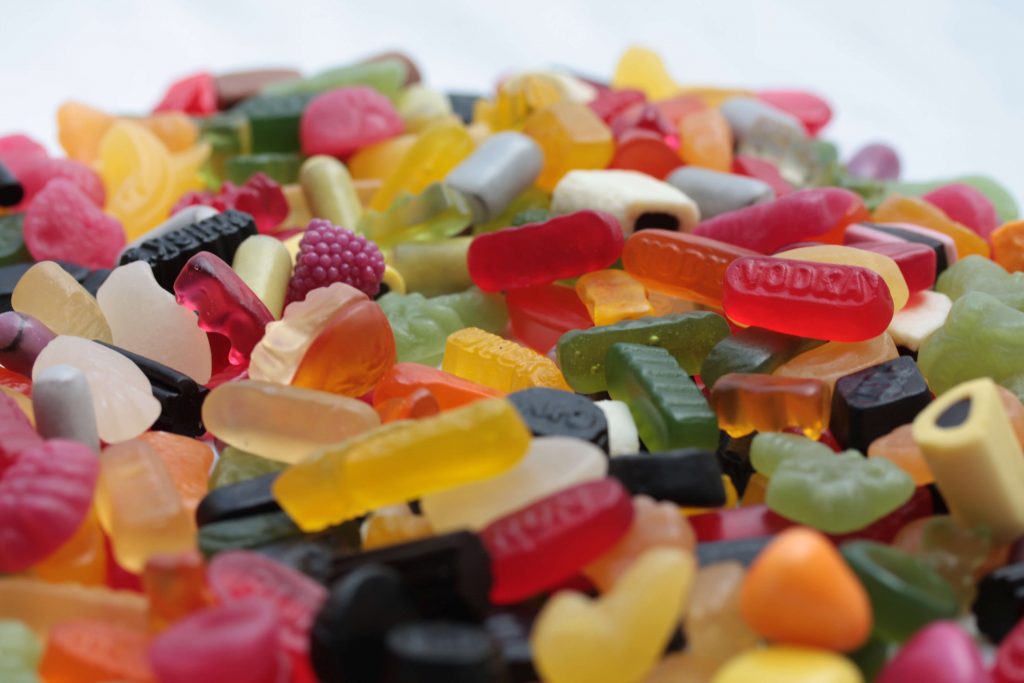 McVitie's Hobnobs
McVitie's Hobnobs are widely known British biscuits – it's hard to stop eating them when you open the package! They are especially loved by people who prefer traditional and rustic yet delicious tastes without too many modifications.
Hobnobs are sturdy biscuits that can be easily dunked in your coffee or tea. They are made from oats which gives them a rough but crumbly texture. What's more, as there are both rolled oats and jumbo oats, Hobnobs are a bit like flapjacks but much crunchier!
Cadbury Crunchie
Another Cadbury product on the list! This one is called Crunchie, and it is a piece of dense honeycomb toffee covered in smooth milk chocolate. It may seem as if the toffee sponge was yielding and soft, resembling a marshmallow, but it is actually hard, and when you smack it, it will shatter into shards.
The texture of this candy bar is actually inconsistent – there is a stripe of sparkly and extremely crunchy honeycomb with smaller bubbly margins. It tastes sweet and slightly salty with a strong flavor of burnt sugar, particularly in the central stripe.
The Bottom Line
As you can see, there are many tasty sweets made in the UK, and these are just a few chosen examples. Thanks to MyUKMailbox.com, you can conveniently order British sweets online even if the store doesn't offer international shipping. We will provide you with a UK address where your package can be delivered and then forwarded to the USA.
Trying out sweets or other products from other countries can be a lot of fun – you can discover something associated with a particular culture and check what are the favorite tastes of people in another part of the world.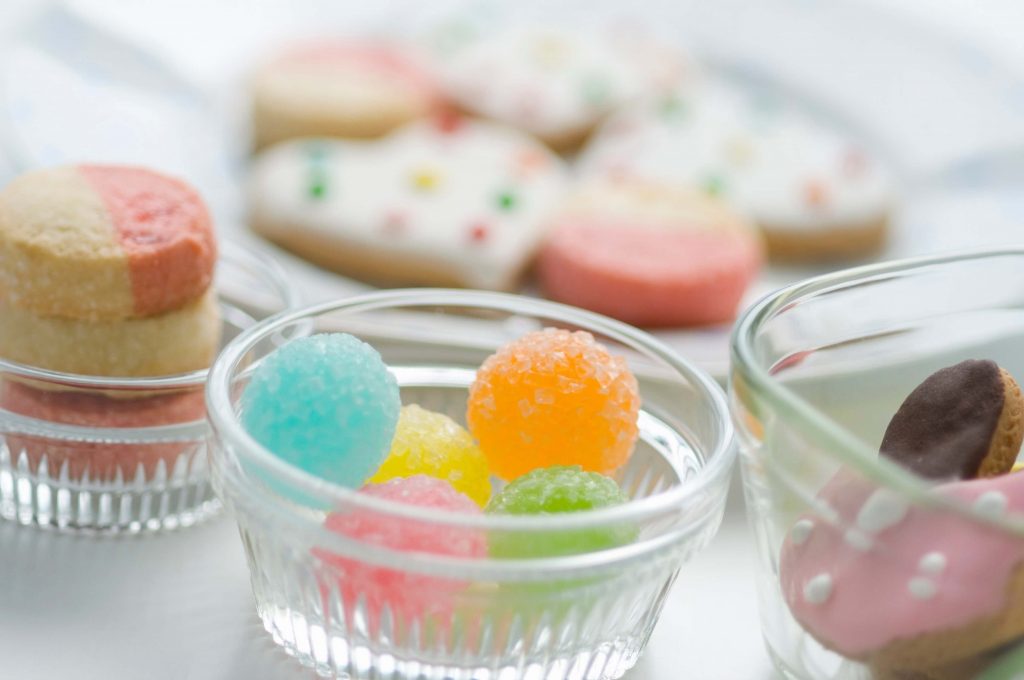 With our service, you can enjoy your international sweets as fast as just after 2-6 working days. It can be a great idea not only as a treat for yourself but also as an interesting gift for someone close to your heart that loves to discover new tastes. Check out our forwarding service now!