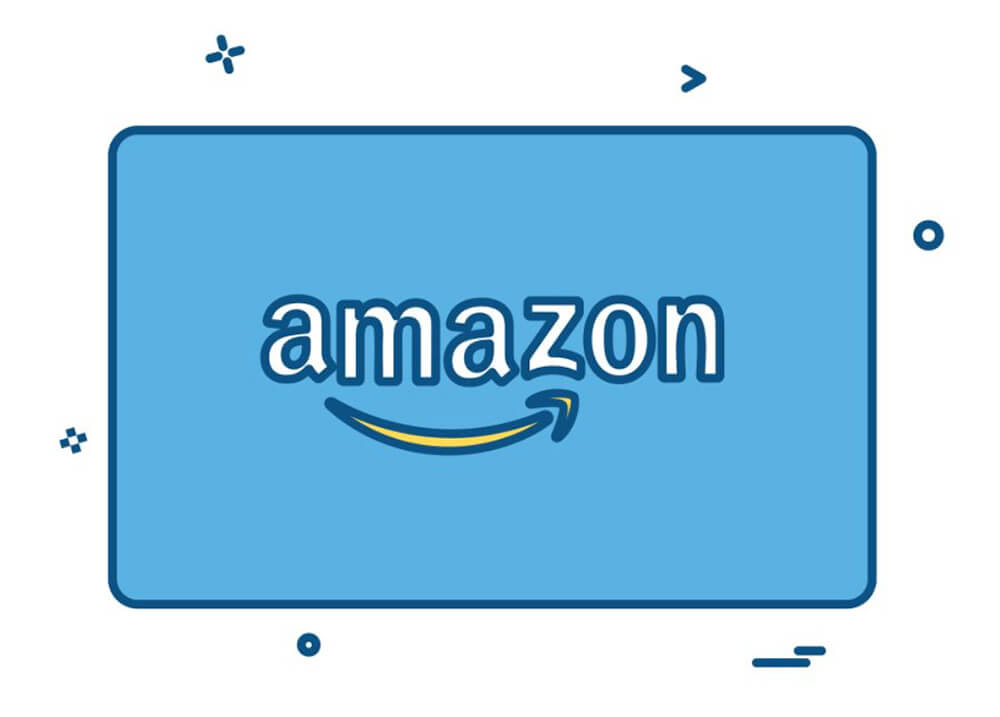 How to Shop on Amazon UK and Ship to Australia? The Complete Guide
When in 2017, Amazon launched its dedicated Australian eCommerce store, online shoppers from Down Under were full of hope. Sure, they could shop at Amazon's international or UK site, but with the introduction of an Australian domain, they could gain access to faster shipments and cheaper products. At least that's what they expected.
At first, everything seemed fine. Amazon introduced its Australian store, and while the offer wasn't as extensive as with the US or UK stores, it was believed to expand soon. Also, you could still shop for more products at the international stores, right? Not really. When the eCommerce giant launched its Australian site, it almost immediately shut down the possibility of shipping items from outside of the amazon.com.au site.
Since July 2018, Australians trying to use Amazon's US or UK stores have been redirected to the Australian store. The goal here is to increase traffic and sales at the national level, which makes sense from the business perspective. However, such a solution is frustrating Australian consumers who now can't access a much more extensive international Amazon online stores' offer.
Suppose you're one of the many Aussie Amazon customers frustrated by the somewhat limited offer of the Australian store. In that case, this guide will help you regain access to a more abundant range of products available at Amazon's UK store. How? With a little help from the myUKmailbox services.
About Amazon AU
At first glance, Amazon AU doesn't differ much from its UK counterpart. The whole website's layout is identical, and there are millions of products and thousands of sellers you can choose from. And while it's impossible to estimate the exact number of items you can purchase at amazon.com.au, it's still nothing compared to the offer of UK or US Amazon stores.
Don't get us wrong, the product portfolio available for Aussies is still impressive, especially when you consider the number of local brands that aren't available in other countries. To unlock the full potential of Amazon, though, you need to gain access to the UK and US stores. And as you already know, it's not as straightforward as you'd expect. The reason for that is the GST law on overseas purchases introduced in July 2018. It made Amazon change its policies regarding Australians accessing other versions of the Amazon store.
Long story short, Amazon blocked international deliveries to Australia. Instead, Aussies trying to access the US or UK Amazon store are redirected to the site's Australian version, which, as covered, has a more limited offer than these stores. And while it does help (in theory) protect local brands, an average Australian Amazon consumer's experience does suffer.
To make matters worse, using a VPN (a virtual private network) won't help you get around the Amazon UK ban. Your only option is to find a reliable parcel forwarding service that will help you ship your Amazon UK orders to Australia. And this brings us to the next point…
Shipping to Australia From Amazon UK
MyUKMailbox provides users with a simple yet elegant solution when it comes to shipping from the UK to Australia. We will provide you with a free UK shipping address you can use when placing your order on Amazon UK. From there, your order will be then forwarded to Australia via one of the many renowned international couriers we work with.
If it sounds slightly complicated, don't worry. The whole process is incredibly straightforward, and it will only take a few simple steps:
#1 Get your free UK address
First, you need to obtain a UK address, as otherwise, you won't be able to shop at Amazon UK. For this, sign up at the MyUKMailbox site using your Facebook or Google account (or fill in the form).
You can either opt for a free, non-subscription account or premium account. The first is tailored for one-time or occasional purchases, whereas the latter works great if you order from the UK on a regular basis.
#2 Go to Amazon UK
The next step is heading to amazon.com.uk and creating a new account with the new UK address you got from our site. Using your existing Australian account would redirect you to the Australian store, so it's best to register a new account instead.
Also, when entering your payment details, make sure your billing address matches your Australian address registered to your credit card. Otherwise, your payments are likely to be declined.
Once you got all your details right, you can browse through the Amazon UK store's offer and place orders.
#3 We receive your package
We will notify you when your Amazon UK order arrives at our UK warehouse. Once that happens, you should fill out your address form so that we know where to forward the parcel. We can store the package free of charge for 30 days, with premium members having this period extended to 60 days.
#4 We ship forward your order
Next, log into your MyUKMailbox account to see your order. Here, you can decide which items you wish to forward to Australia. Once you pick them up, head to the next window to confirm your address, select and pay for your courier service, and place your order. We'll notify you once the parcel leaves our warehouse.
#5 Your Amazon UK order gets delivered to your Australian address
The last stage is pretty straightforward. You just need to sit back, relax, and wait for your parcel to arrive. Delivery times will vary depending on how the order is shipped and how much time it spends at customs.
Delivery Times and Shipping Costs
Delivery times and shipping costs depend on numerous factors, including the final destination, the form of transportation, courier service, and parcel dimensions.
When it comes to UK parcels shipped to Australia, you can expect your order to arrive even as fast as within 2-6 working days if you opt for express delivery. For standard deliveries, transit times stand between 7-28 working days.
Now, as for shipping costs, these will heavily depend on the size and weight of your package. The heavier and larger the package, the more you can expect to pay for it. To get a rough estimation of how much you'd have to pay for shipping your order, feel free to use our pricing calculator.
Also, if you become our premium subscriber, we will provide you with some great discounts on shipping from the UK to Australia. As for free and standard accounts, your shipping fee will depend on the courier you pick and its delivery service (express or standard).
Amazon UK vs. Amazon AU
As covered, the first significant difference between Amazon AU and Amazon UK is the selection of products. While Australian store provides an impressive number of items and sellers, it's only a fraction of the UK store's portfolio. However, that's not the only reason why opting for Amazon UK makes more sense.
One look at the Amazon AU reviews is enough to see that Aussies have a lot more to complain about. Although that's not the case with all the products, many Amazon AU customers claim that the Australian store charges higher fees than the UK version of the site. This, combined with a much more limited offer, doesn't put Amazon AU in a positive light compared to the UK and US stores.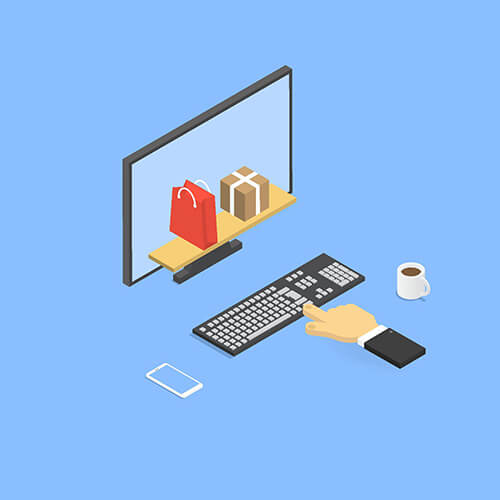 Frequently Asked Questions
Now, let's take a closer look at some of the most frequently asked questions regarding shipping Amazon UK orders to Australia.
How long does it take to ship my Amazon UK parcel to Australia?
Now this will depend heavily on your parcel size and weight, courier service, and destination. In general, parcels from the UK to Australia can be delivered as fast as two business days if you opt for the express delivery service from a renowned courier. On the other hand, standard delivery can take from 7 up to 28 working days. It will, however, be much cheaper.
What are my courier options?
At MyUKMailbox, we only work with the most trusted courier companies and post services, such as the Royal Mail, FedEx, DHL, and UPS. That way, you can rest assured that your UK parcel will be delivered to your Australian address safely and on time.
Also, when placing your order, we will provide you with the list of your best delivery options so that you can freely choose the courier that suits you best. However, be aware that each courier can have different delivery times and fees.
What plans can I opt for when using MyUKMailbox?
Depending on how often you intend to ship from Amazon UK to Australia, you can opt for various subscription plans. In essence, we provide our users with three options – starter plan, standard, and premium:
Starter (free). Perfect for one-time or occasional purchases, the Starter option is free of charge and comes with all the basic features, including 20-day free parcel storage, free UK address, choice of courier, and parcel repacking.
Standard (£4.99/month). This plan will work great if you intend to shop at the Amazon UK store more frequently. It comes with all the features available in the Starter plan, with a more extended free parcel storage period (30 days) and the multiple package shipments feature.
Premium (£14.99/month). The Premium plan is designed for frequent shoppers, so if you wish to use Amazon UK more than a few times a month, this option will suit you best. Besides the basic features and 60-day parcel storage period, this subscription plan also comes with an additional shopping discount. It also allows online consumers to ship their orders to several addresses.
What payment methods do you accept?
As an Aussie, you shouldn't find it troublesome to pay for our services. We accept all the popular payment methods, such as PayPal, American Express, Mastercard, and Visa. You can also opt for an International Bank transfer for larger value transactions.
Ship From UK to Australia With MyUKMailbox
Not having access to the full potential of Amazon's international offer is frustrating, to say the least. Unfortunately, that's the sad reality in Australia, with online Amazon customers being forced to shop only at the Australian version of the eCommerce platform. Fortunately, there's MyUKMailbox to save the day.
We will provide you with a free UK address so that you can gain access to Amazon UK and its exceptionally robust offer. Thanks to our forwarding service, you'll be able to place orders at the Amazon UK store and get them delivered to the UK address we provided you with. We will then forward those parcels to your original Australian address using one of our trusted courier services.
Sign up at MyUKMailbox today, choose your subscription plan, and unlock the full potential of Amazon's offer. Thanks to our services, shipping from Amazon UK to Australia is now more convenient than ever before!