Shop Now to Save! Find Excellent Bargains and Sales
The fall is a great time to find excellent bargains and sales!
Stores are trying to move out their summer inventory before they start prepping for the holiday season. That means it's a great time for you to snag some excellent deals through sales and clearance specials! Check out all of the various sales below to find amazing deals you can stash away for the holidays or enjoy immediately!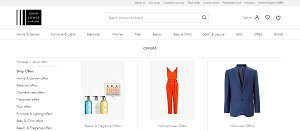 An upmarket department store, John Lewis has everything from clothing to furniture to electronics. That means you can find virtually anything you need or want for significantly less than you might traditionally pay thanks to the big clearance event.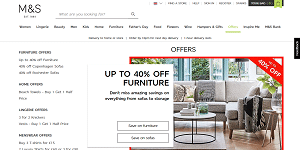 With more than 800 store worldwide, Marks and Spencer, or "Marks and Sparks" is a department store specializing in men's and women's fashion as well as flowers and gifts. Find new looks at considerable less when you shop the M&S sales online. Save even more when you ship your packages through MyUKMailbox.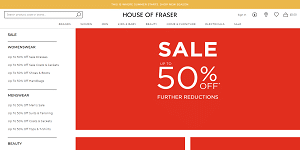 Another impressive UK department store, House of Fraser offers fashions for men and women as well as some home items. Whether you're looking for linens and décor or some new fashion basics, you can buy them for less and have them delivered straight to you thanks to our bundling and package forwarding options.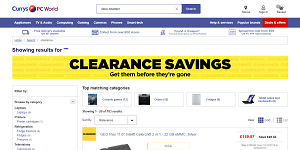 Specializing in home electronics, Curry's is a collection of everything from refrigerators to mobile devices. Best of all you can buy any of the gadgets – big or small – for less during this clearance event. Saving on shipping for items big and small can be huge. This is one more reason package forwarding through MyUKMailbox is a great idea to save even more.
An international shoe manufacturer, you can find the latest styles built for beauty and comfort through the Clarks website. Enjoy fashionably footwear for less thanks to the sales on the website as well. Better yet, have those new items shipped straight to your door through MyUKMailbox.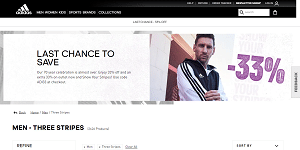 Fitness gear is useful the world over, and the British performance outlet is a great place to buy your Adidas gear for considerably less than you'd pay in the retail store, especially when you factor in the lack of international shipping charges and tariffs you are able to skip when you choose to work through MyUKMailbox.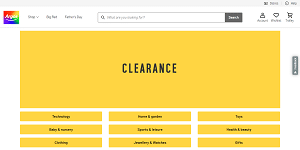 A catalog retailer from Great Britain, Argos always has great deals, but with the online clearance specials, you can find even greater savings from the typical Argos prices. While the savings online are excellent, you can save even more by taking advantage of the bundling and shipping options of MyUKMailbox.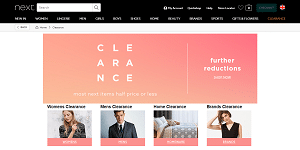 Multinational clothing and footwear, the fashion retailer next was founded in 1864 and has been offering trending fashions and classic styles ever since. Get the latest looks for less by taking advantage of the next sales online and then bundle your savings by bundling your purchases and having them sent straight to you without ridiculously high international shipping rates.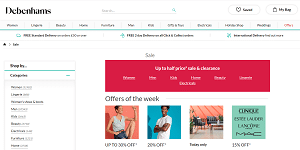 A British department store, Debenhams offers children, men and women's fashions in retail stores across the British Isles as well as through the Debenhams website. Find great deals on the looks you're seeking through the online sale section of the site.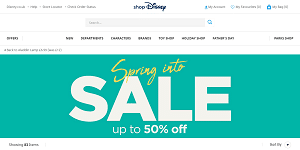 While Disney may be based in the United States, the British arm of the Disney store provides a great opportunity for you to do your Disney shopping. Buy stuffed animals, fashion items or the special keepsakes and toys children and adults alike enjoy while also using the advantages that parcel shipping through MyUKMailbox offers you.
A Welsh textile company, Laura Ashley specializes in luxury linens known best for their floral patterns and traditional British feel. Get beautiful linens for less thanks to special offers and sales online. Then save even more money and headaches by skipping the expensive international shipping by using MyUKMailbox.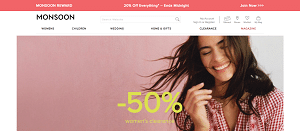 Special occasion coming up? Monsoon specializes in formalwear and special occasion outfits for men, women and children. From party dresses to accessories, you can find beautiful creations for less through online sales.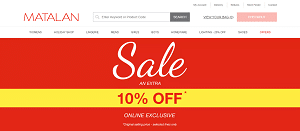 A British department store, Matalan offers fashions and home goods through its stores as well as its website. Find amazing deals online and have them shipped to you for less through our MyUKMailbox parcel forwarding services.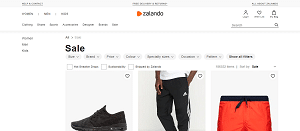 Specializing in shoes for men and women, Zalando offers traditional and modern footware for less through the sale section of the store's website. Save even more by bundling and shipping new shoes and accessories through MyUKMailbox.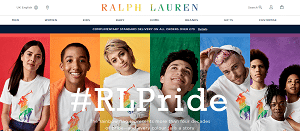 Luxury clothing with a classic elegance, Ralph Lauren offers wardrobe staples suitable for men, women and children. High-quality fashion items will last, but that shouldn't keep you from seeing what's new and affordable as part of Ralph Lauren's sales.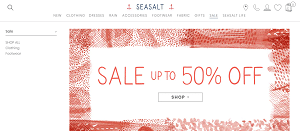 Rugged fashions that pair nature and beauty, Seasalt offers beautiful clothing with a purpose designed to last in both urban and rural environments. Save money on these unique styles through the sale section of the Seasalt website.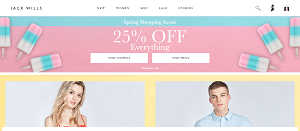 Offering fashion of the highest quality, Jack Wills is a premium British retailer. In Jack Wills retail stores and through the website, you can find a collection of impressive men and women's fashion as well as homewares and décor items.
High street footwear is designed for professionals and fans of high fashion footwear. Luxury shoes for men and women are available through the British Office website. You can get the classic and designer footwear for even less thanks to the sale section of the Office website.
Shopping in the UK has never been more affordable thanks to the end of summer clearances and sales and the weak pound. This is the best time of the year to snatch up high quality merchandise at tremendous savings.
Best of all, you don't have to worry about international shipping rates. We'll take care of gathering your purchases and delivering them right to your door.
Enjoy!