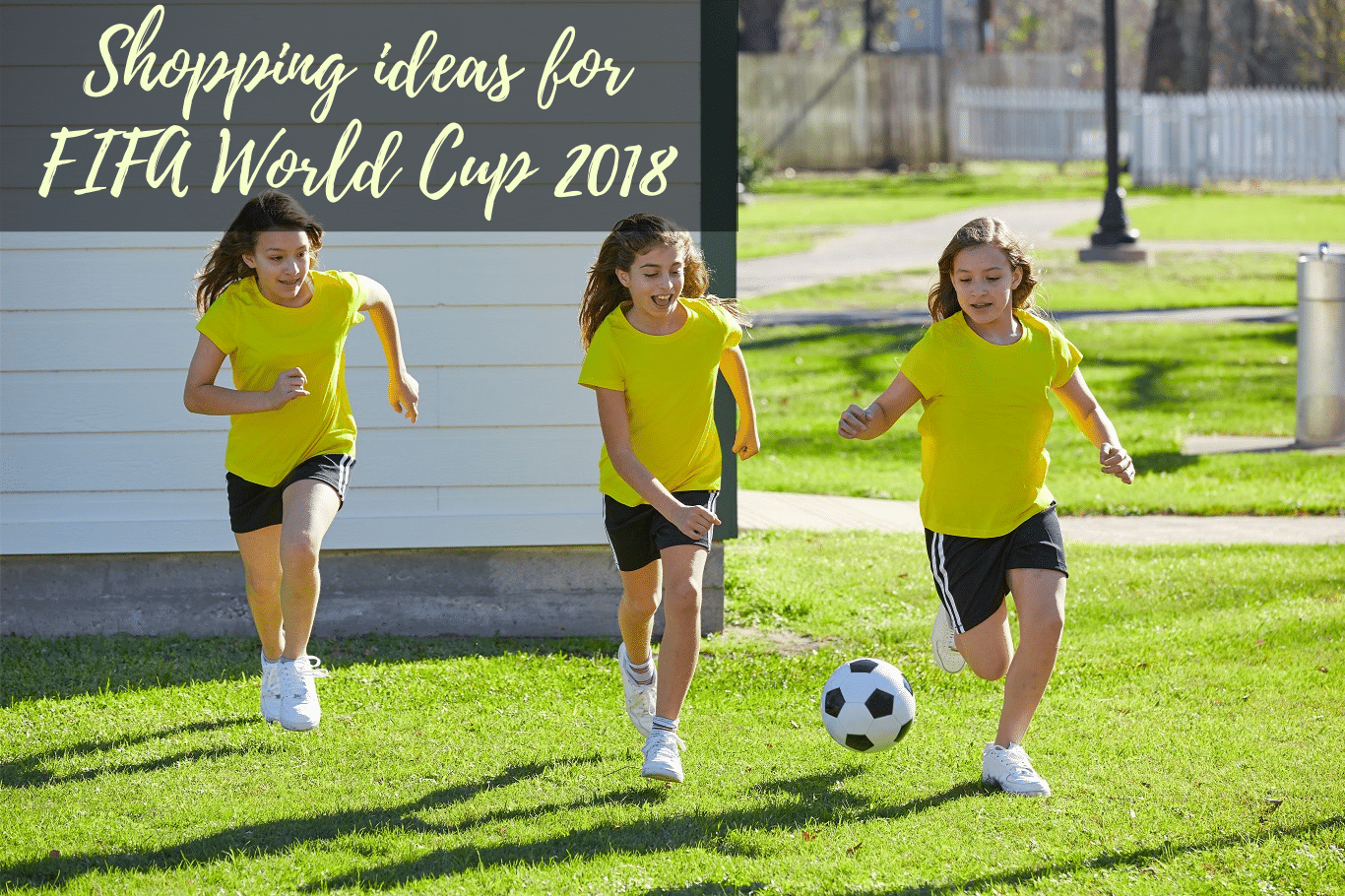 Shopping ideas for FIFA WORLD CUP 2018
It's June of 2018.
You've been waiting and watching for this day all season long.
Global Football teams are about to take to the field to determine who is the best.
Their dedicated fans are ready to watch, cheer and compete for the ultimate bragging rights.
It's the FIFA World Cup 2018 and your team is playing.
What do you need to fully support your team? To celebrate this moment? To cheer them on to victory?
You definitely want to look your best and have the right gear at your fingertips as you watch from your home, your favorite sports venue or maybe even the stands.
Shop our ideas for the must-have gear for World Cup 2018 and know that we'll get it delivered to your door without any hassles.
1. Official Match Ball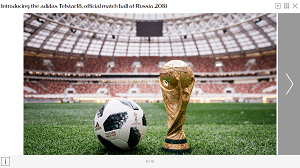 The FIFA World Cup game ball for 2018 is already available and you can own your very own version. Play with it, give it as a gift to the biggest Football fans in your life or just put it on a shelf with the rest of your displays. Regardless of what you wind up doing with your official match ball, it will always remind you of this year's World Cup.
2. Player Jerseys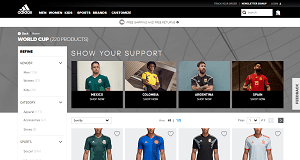 Follow your favorite players and show your support with an official player jersey. Many online retailers offer both the home and travel jerseys for the countries competing in the World Cup, and this is easily the best time to buy the ultimate bit of fan gear.
3. Official Fan Shirts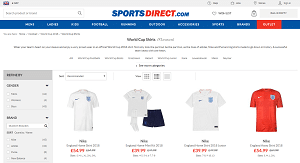 If you already have a jersey, why not get a different sort of official fan shirt? There are t-shirts, long sleeve shirts, rugby shirts and polo-style shirts that support all of the various teams, players and the event overall. Add a new favorite to your collection for your team or just to remember the excitement of the full 2018 World Cup.
4. Team Jackets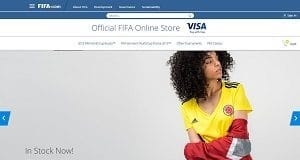 Why stop at jerseys and shirts? A team jacket can be worn all winter long! Remember your favorite team and the feelings of excitement the World Cup creates by buying a team jacket. Wear it on cool summer nights, crisp fall mornings, cold winter days and enjoy being the ultimate fan all year.
5. Trophy Replicas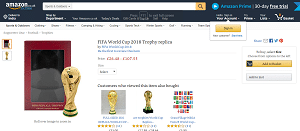 What could look better in your collect of World Cup gear than a replica of the World Cup trophy? Buy your own replica for your collection of Football memorabilia or buy one to give to a Football-loving friend as the ultimate gift.
6. Panini Album and Stickers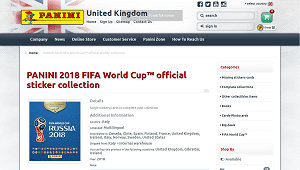 A Football tradition, grab this year's panini sticker album and accompanying stickers to keep track of the events and matches in this year's FIFA World Cup. The perfect gift for the younger Football lovers in your life. The stickers and accompanying album make a perfect collectible year after year that doesn't take up much room for storage.
7. Stuffed Mascot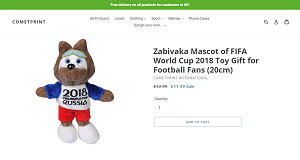 Another great gift idea for young Football lovers, the stuffed World Cup mascot is cute, fuzzy and a perfect gift. Order a replica of the mascot as a stuffed animal and both you and your young Football fans and enjoy the memories he brings year after year.
8. Foam Hat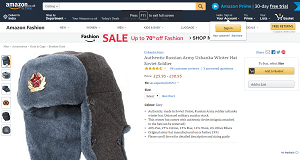 Russia is hosting the World Cup, and one of the most amusing souvenirs of the matches this year is the official Russia Ushanka. These traditional winter hats would be too hot and bulky to wear to a summer Football match, but the lightweight foam version for fans is perfect.
9. Scarves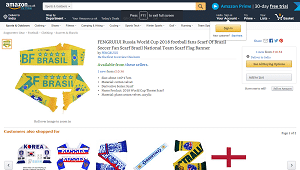 Another easy way to show support, a scarf is much smaller than a jersey or jacket which makes it more enjoyable, more flexible and easier to fit into a suitcase if you're traveling to the matches this year. A team scarf can be thrown on over anything in the team colors and makes a great gift for any gift-giving occasion – not just for celebrating the World Cup.
10. Posters and Charts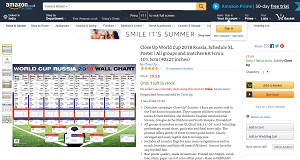 Remember the 2018 World Cup every time you glance at your wall! Order posters for the World Cup with players from your favorite teams or order a smaller chart for arranging the tracking the various matches as rounds of Football are played and teams advance.
11. Snack Foods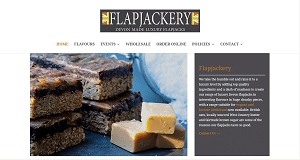 It wouldn't be a game watching experience without snacks! Order your snacks online and have them delivered directly to you. This is an especially good idea if you want to eat like a local, but you're not currently living in the city where you team is housed.
12. Traditions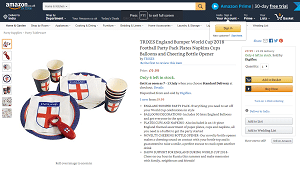 Do you have favorite traditions for your team? A lucky pair of socks, a certain routine for watching games? Support or expand your tradition by ordering the gear you need to make this the best possible World Cup season. Plates, cups, food items, colored socks, cups, or Football balls. Whatever you need, we can help you get it shipped directly to you.
The World Cup is a time of traditions, excitement and fierce competition. Games will be played. Sweat and tears will be shed. Cheers, groans and shouts are to be expected. Be sure you're doing your part to cheer your team on to victory and – perhaps – grab a few once in a lifetime souvenirs as well.