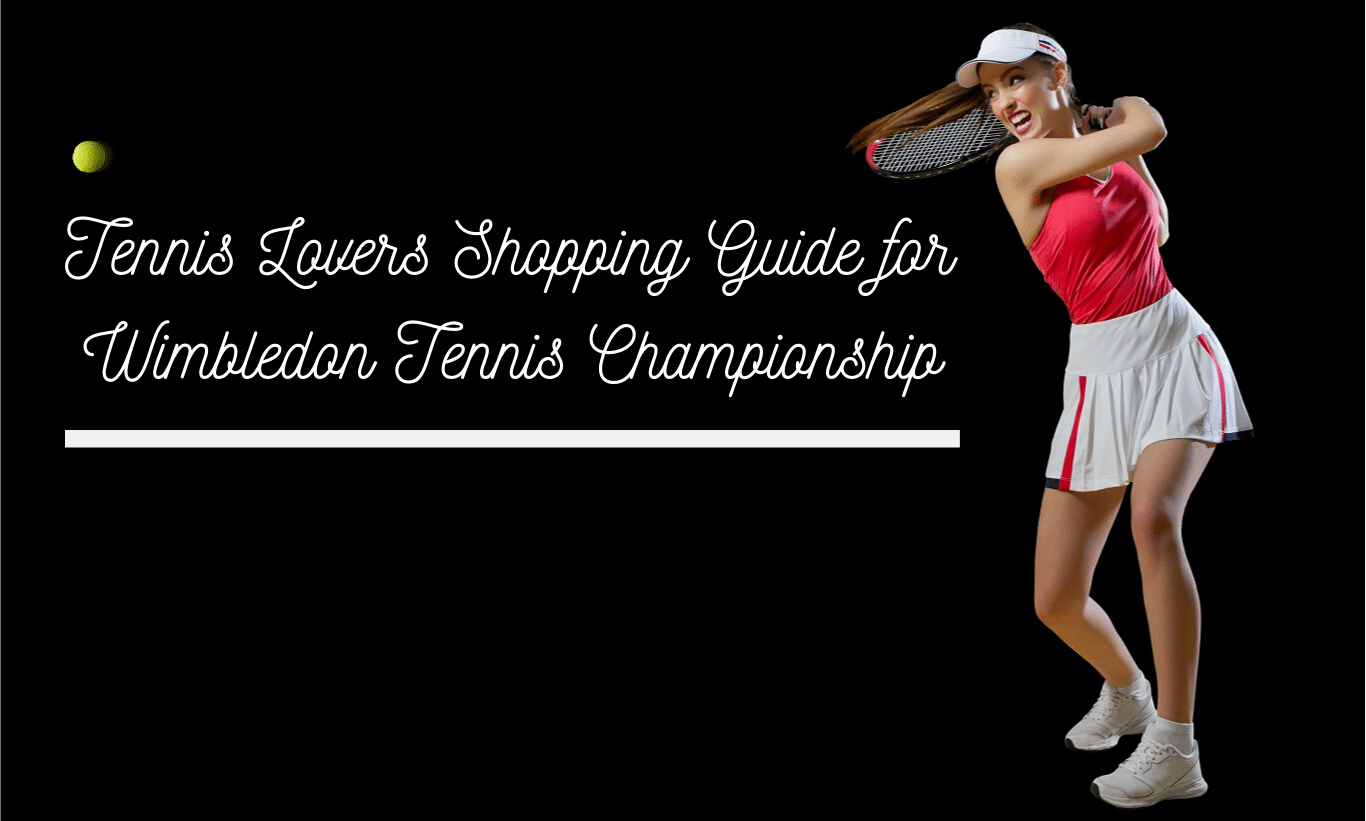 Tennis Lovers Shopping Guide for Wimbledon Tennis Championship
Wimbledon is on.
That means it's time to brush up on your backstroke and massage your tennis elbow.
Tennis is a game that can be enjoyed while you're young or as you grow older – it's a sport that keeps you fit and often keeps you social as well.
Tennis professionals know that having the right clothing and gear is essential to a good game. Those who have played for years have preferred brands and styles, and with improved shipping speeds and rates, you can order the tennis things you love from anywhere in the world.
Or perhaps your love of tennis is just beginning. You are still figuring out your favorite brands and trying out different rackets and clothing brands to see what fits correctly, feels right, and makes you part of the tennis scene.
Whatever the case, you can develop your collection of must-have gear and clothing items without having to leave your house.
Shop online for the greatest tennis gear and you'll not only be able to watch the Wimbledon tennis matches in style, but you'll be able to practice and compete for your own competitions knowing you have an excellent collection of tennis fashion and accessories.
It's the love of the game that makes shopping for Wimbledon inspired gear so much fun. Shop online with abandon and then trust us to help you gather up all of your fun new souvenirs and specialty items. We will photograph them for you immediately so that you can start enjoying them even before they arrive thanks to our photo service.
Tennis Tanks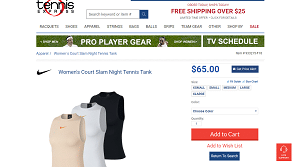 When you're playing tennis, you want to be able to move freely. What better way to enjoy the movement of tennis than with a classic tennis tank? Look like your favorite tennis stars by buying the tanks they model at the matches or just choose the ones you like the most. You can count on the tennis tops to be comfortable and ideal for a good match.
Tennis Bag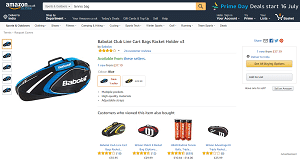 You need to be able to carry your gear, and there's no need to skimp when it comes to a great tennis bag. With both classic and brightly colored options on the market, a high quality tennis bag is a must for both the players at Wimbledon and for players at home.
Tennis Grips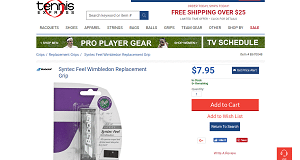 Whether your own grip has gotten worn or you just want to be as updated as the pros, you can buy your own Wimbledon tennis grip. Keep it handy for when you need it most or use it right away. Either way, you'll be sure to enjoy a comfortable grip on the racket.
Streamlined Tennis Shoes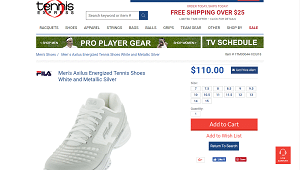 Unlike some sports, shoes in tennis are designed to be almost classic and subdued. The more streamlined your tennis shoes, the sportier you look. Of course, even the most careful players will wind up with smudged and dirty shoes. Why not keep a new pair handy for when you need to look your best on the court?
Wimbledon Tennis Racquet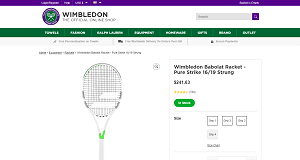 Of course a Wimbledon tennis fan will need a Wimbledon tennis racquet. Enjoy the same brand and style as the stars of the court. Then you can enjoy the sport year round with memories of this year's matches and the confidence that you're using professional equipment.
Tournament Tennis Balls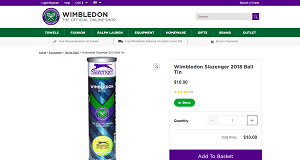 Looking for a Wimbledon classic that doesn't cost quite as much as the official racquet, or perhaps you've splurged on the racquet and want the perfect accessories? The official Wimbledon tournament tennis balls can be purchased for your collection or for practice.
Championship Towels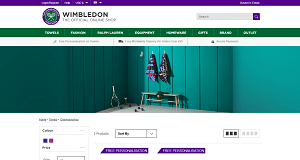 Like gifts and purchases that are useful but fun? Why not spend a bit for a Wimbledon championship towel? The towel is a perfect souvenir of this year's tournament and it's the type of item you can keep on using at your own practices, games and tournaments.
Wimbledon T-shirts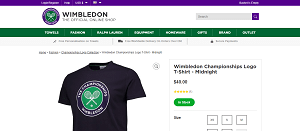 Another terrific collector's item you can actually put to use on a daily basis is the Wimbledon t-shirt. Sporting the classic logo, you can wear the shirt to the matches, to the local court or just around the house to support your sport or your favorite player.
Tennis Dress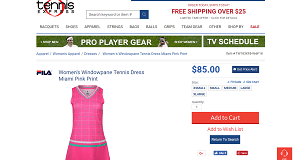 Perfect for those who enjoy looking and feeling great on the court, a brightly colored tennis dress will get you and your backhand noticed all year long. Made from technically superior fabric, a tennis dress has just the right amount of stretch and cooling to do your best.
Sunscreen
Tennis is an outside sport which means you'll be in the sun a good deal of the time. Be sure you're protected now and in the future by investing in a high quality sunscreen. Buy a quality sun screen that is designed for activity outside – it won't run or sweat away as quickly as the more cheaply made varieties.
Tennis Visor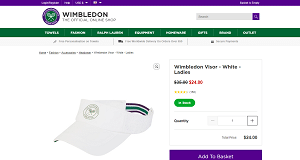 Look like the pros with a classic white Wimbledon tennis visor. The bright white looks sharp on the court and the official Wimbledon logo shows your support for the Championships. Best of all, the visor protects your vision in the stands or on the court so you can actually enjoy your chosen sport.
Panama Hat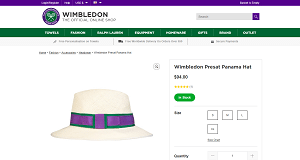 Look like a pro all year long by sporting an official Panama hat while you watch the Wimbledon matches or while you vacation later in the summer months. With a wide brim to protect your face and eyes from the sun, the hat sports the classic Wimbledon logo colors along the bright hat band.
Classic Polo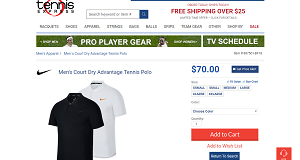 Look like a professional with a classic tennis polo. Wear the polo on the court, in the stands or on the go and you can be confident you have classic styling, professional tailoring and just enough stretch to be comfortable swinging a racquet or driving the family around on the weekend.
Wimbledon Gifts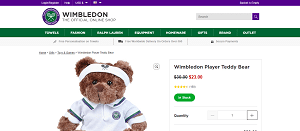 Finally, if you're going to be enjoying Wimbledon from the stands or from your own couch this year, order yourself one of the many collector's items. Why not gift something fun to yourself or to another special tennis fan in your life?
Whether you're buying for your own tennis collection or you're looking for a gift for the perfect Wimbledon fan, you can find what you need easily online. Shop online for the perfect Wimbledon items and we'll help collect, consolidate, and ship your new purchases directly to you.