Top 10 Gaming Laptops for 2021
In the world of top gaming laptops, the more you pay, the more you get.
You just have to decide the price you are happy to pay and think about the areas where you are prepared to compromise in; weight, screen size, speed, storage, RAM, or graphics.
Gaming Laptops under £800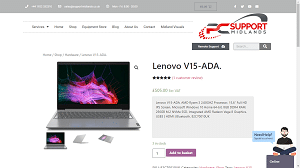 This machine has 8GB of DDR4 RAM and an AMD®Ryzen™ 3 2.60GHZ Processor, so it offers a respectable gaming performance for an entry-level gaming laptop.
The drive is a 256GB SSD model from NVMe and the screen is 15.6".
The screen is bright enough for inside use out of direct sunlight.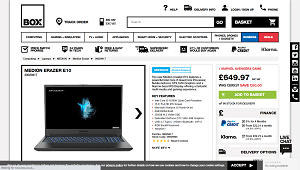 This 15.6" gaming laptop gives you a lot for a lot less than £700.
You get a quad-core Intel®core i5™10300H processor, a dedicated Nvidia GeForce GTX 1650 graphics chip, 8GB DDR4 RAM, and a 256GBNVMe SSD drive.
The appearance is impressive with a narrow bezel full HD IPS screen and a keyboard with RGB lighting so you can play in the dark.
Gaming Laptops under £1,000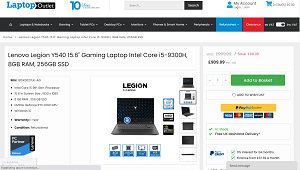 This refurbished gaming laptop represents great value for money in 2021. It is a high-spec gaming machine with separate fans for the CPU and GPU, so overheating is unlikely to ever be an issue.
You get an Intel® Core i5™ 9th Gen. Processor, anNVIDIA GeForce RTX™ 2060 GPU, 8GB of RAM, and a 256GB SSD drive. The keyboard has white backlighting.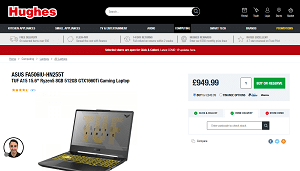 For a few more pounds you get a lot more gaming laptop that is designed to withstand heavy use and the stresses you get from gaming on the go.
This purpose-designed gaming machine includes an AMD®Ryzen 5™ 4600H quad-core processor, dedicated GeForce GTX™ 1660 Ti 6GB graphics, 8GB of DDR4 RAM, and a 512GB SSD. The stand-out feature of this laptop is the 144hz screen refresh rate; giving you absolutely flicker-free graphics and a massive gaming experience.
Gaming Laptops under £1,500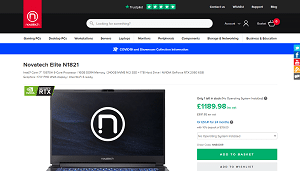 For your extra money you get a much faster CPU (Intel® Core i7™ 10870H 8-Core Processor)
More RAM (16GB DDR4), more storage (240GB NVME M.2 SSD + 1TB conventional hard drive)
A better GPU (NVIDIA GeForce RTX 2060 6GB), and a better display (17.3″ FHD WVA).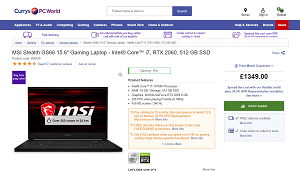 This MSI gaming laptop does the job for almost everygamer.
It features a thin bezel 15.6" screen with a fantastic 240Hz refresh rate for flicker-free gaming. Processing is handled by an Intel® Core i7 ™-10750H CPU and dedicated Nvidia GeForce RTX 2060 6GB graphics. You get a 512MB SSD, 16GB of RAM and you can even choose to pay in full in 12 months without paying any interest.
Gaming Laptops under £2,000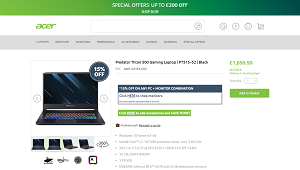 If you want a fast gaming laptop for less than £1,900, this is the one.
Driven by anIntel® Core™ i7-10750H processor Hexa-core 2.60 GHz CPU, with graphics via a dedicated NVIDIA® GeForce RTX™ 2070 GPU with 8 GB dedicated memory, this machine is never going to keep you waiting. It includes 16GB of DDR4 RAM and a 1TB SSD means that fast storage is more than adequate.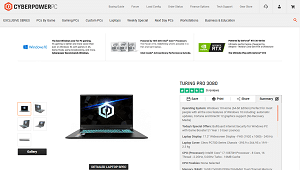 A massive, ultra-fast fast gaming machine with a big display.
This portable gaming machine is a gem with its 240Hz 17.3" widescreen display and an Intel® Core™ i7-10870H Processor (8 Core, 16 Thread) running at 2.2GHz (5.0GHz Turbo) with a 16MB Cache. The featured model includes graphics via NVIDIA® GeForce® RTX 3080 Max-Q – GDDR6 16GB, though 6GB and 8GB NVIDIA GPUs are available as alternatives at lower costs. RAM can be customised, too. 16GB (2x8GB) DDR4/2666MHz Dual Channel Memory comes as standard, but 8GB and 32GB RAM options are also offered. The included drive is an M.2 SSD with 1TB (1x1TB) WD Blue SN550 M.2 NVMePCIe SSD, though you have the option of a 2TB drive for a little extra cost.
Gaming Laptops under £5,000
The ultimate large-screen gaming laptop.
The 18.4" IPS level, true to life display has a 60Hz refresh rate and will take your gaming to a whole new level. It is driven by an Intel® Core© i7 886-H CPU with a GeForce GTX 1070 graphics card, 32GB RAM, and a 1TB SSD. The keyboard features backlighting to enhance your gaming experience.
The ultimate fast CPU laptop for gamers.
This 15.6" gaming laptop features an Intel® Comet Lake™ i9-10980HK CPU, 16GB DDR4 RAM, and a 2TB NVMe SSD.
The screen has a competition-busting 3840×2160 resolution to maximise your gaming experience.
Unreal graphics come from the RTX 3080 with Max-QNVIDIA GeForce chipset which offers previously unseen levels of realism with DLSS AI rendering.
Your Decision
Gaming laptops come in a wide range of specs with prices to match. There are always going to be compromises when you buy a computer. The biggest compromise is in price you want to pay vs. performance.
It is best to buy the best gamer's laptop you can with your desired screen size and quality. You can upgrade RAM, GPU, and SSD, but your screen is fixed unless you are happy to forego mobility and use an external monitor.