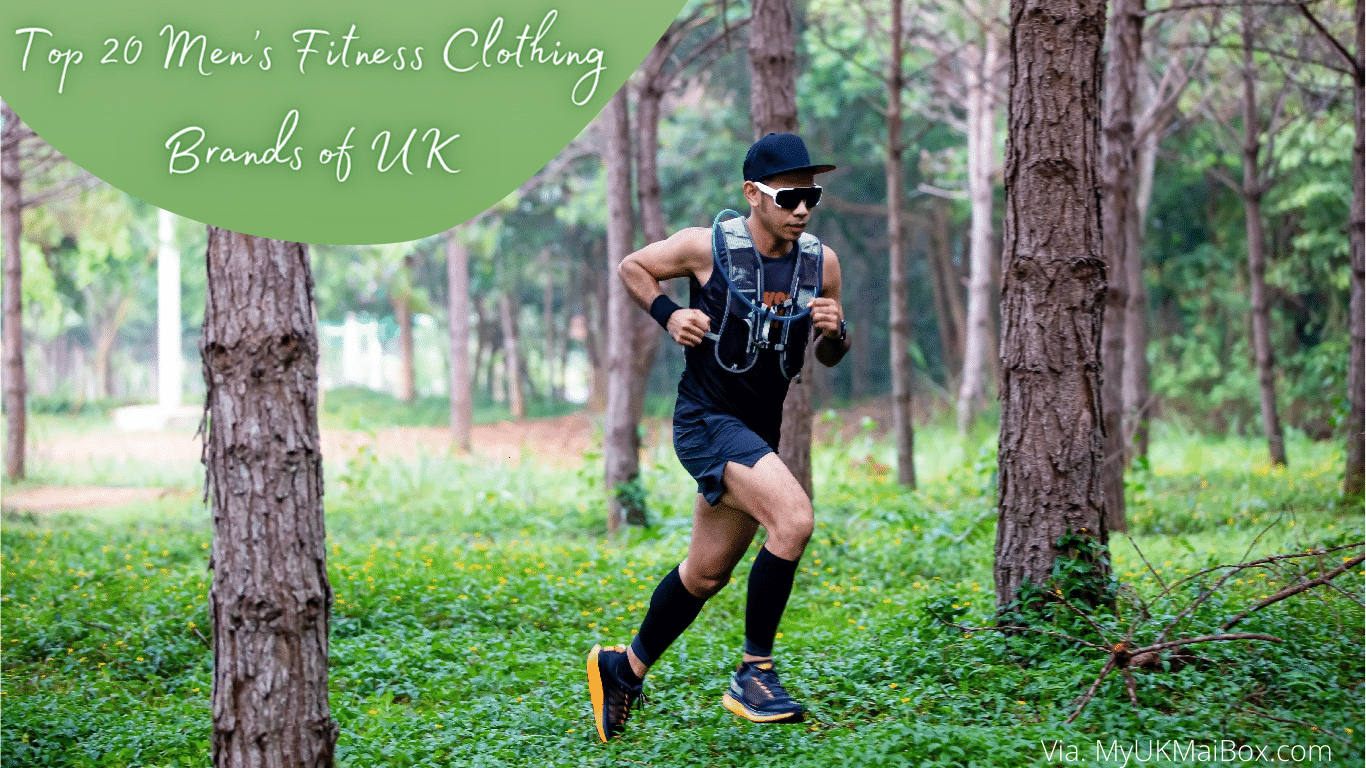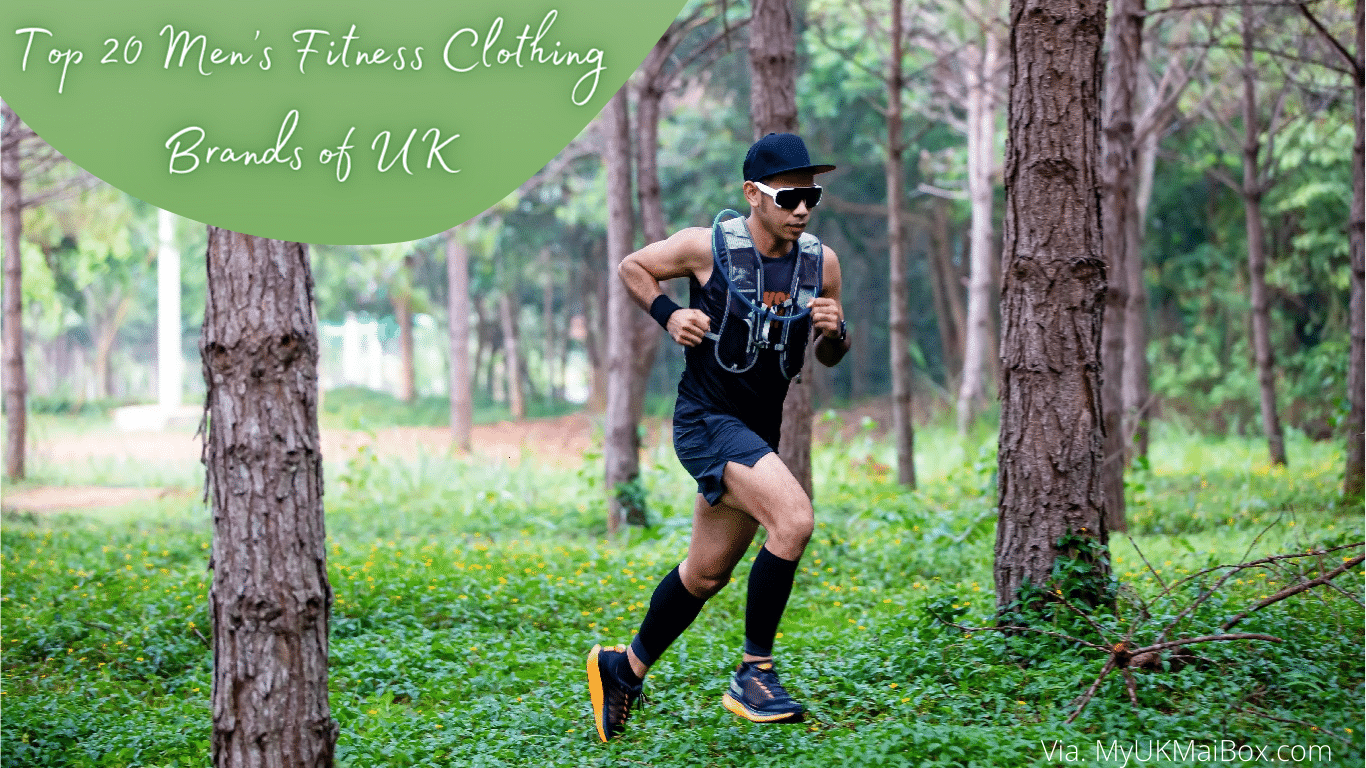 Top 20 Men's Fitness Clothing Brands of UK
You go to the gym to feel good. To look good.
But that means that you need to show up in something other than your faded shorts from college or the cut-off t-shirt you sported a decade ago. You need awesome clothes from the top fitness brands!
Men's workout clothes have two purposes: to feel good and to look good.
If it's been a while since you've updated your fitness wardrobe, maybe now is the time to check some of the top gym clothing brands.
Technology in fabrics is always changing, and new clothes from men's fitness brands might help you stay cooler and more comfortable than you'd imagine.
Whether you're heading to the gym seven days per week or perhaps just playing the occasional round of handball with your work buddies, you want to have the right outfits for the job.
MyUKMailbox can help with your sports goals. Find the best fitness brands for your updated sports look and have it consolidated and shipped straight to you with our parcel forwarding service. You can buy from anywhere, have it shipped to your UK mail address, and then have all your items on your doorstep before you know it.
Ready to start shopping for your new sports looks? Here are some of the best fitness brands of male clothes in the UK.
Alo Yoga
If yoga, pilates, or dance are your main fitness focus, Alo Yoga has some of the best men's workout clothes around that allow you to move and stretch comfortably. Set up your new fitness wardrobe with loose-fitting stretch or close-fitting movement pieces. Find your perfect position in high-quality gear that moves with you, not against you. Yoga is soothing, calming, but also rigorous. Don't you want workout gear that works as hard as you do on the mat?
Puma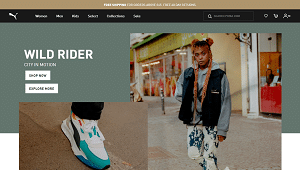 If you like to take your fitness looks on the road, Puma is a brand that has inspired loyalty from countless fans across the globe. With decades of fashion history, Puma isn't just a good-looking brand of athletic gear and shoes; it is also a brand of items that take care of business. Build a fitness wardrobe with Puma items, and you can be assured that you look good, feel good, and your performance on the court with definitely be more than good.
Lululemon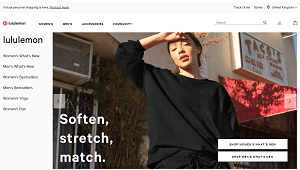 When Lululemon arrived, it took the world by storm in terms of yoga and other fitness gear. With high-quality materials, one of the most recognizable fitness clothing brands, and faithful clientele continuing to buy gear and support the company, Lululemon is a very big deal in the world of fitness. While best known for fitness legging, Lululemon has a wide range of fitness items, including a specific shop just for me. Why not try something new in your fitness wardrobe. Millions of Lululemon customers can't be wrong.
Nike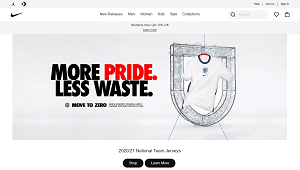 A brand as old as Nike must be doing something right. Nike caters to a fitness crowd who wants high-quality athletic gear but also a bit of street gear appeal. Wear your Nike gear to the gym, to the mall, around the house, or to school, and you'll fit in anywhere you go. Nike is a brand that creates collectible sports gear as well as the sorts of clothing and gear you need on a daily basis to get your workout done. It's one of the originals of athletic gear, with good reason.
Adidas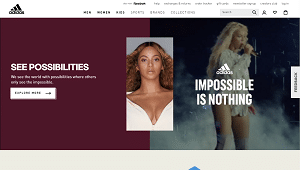 Another powerhouse in terms of quality and endurance, Adidas has been around for what seems like forever. With easily identifiable brands and logos, Adidas gear is made to last. Functional, attractive, and with a bit of recognizable street cred, Adidas allows you to easily move from the court to the weight room, to campus, or out with buddies. Or maybe you're looking for some men's 80s workout clothes? You name it!  It's athletic gear or athleisure gear, as you like it.
Rhone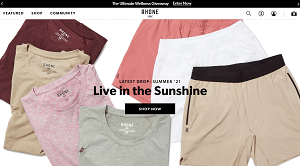 If you prefer your fitness gear to be luxury, Rhone is the brand for you. This luxury brand of athleisure gear will have you outfitted in no time with high-quality pieces with classic lines and a comfortable feel. If your wardrobe is comprised of the types of high-quality pieces that fit well, feel great, and endure the test of time, Rhone is the perfect place to start building your new collection of the best men's workout clothes. You look great off the court, so why not wear the best of it?
Under Armour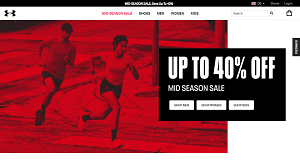 A quality middle-priced brand, Under Armour fits well, moves well, and won't break the bank. If you wear your fitness clothes until they are worn out, Under Armour might be the perfect brand for you. Sometimes we just need fitness gear that performs and can be easily cleaned time and time again. A staple that gets the job done and can be replaced with the next version when it's been worn out completely. For function over form, Under Armour gets the job done.
Gymshark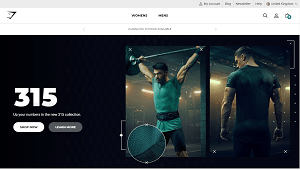 A solid brand, Gymshark is popular across Europe for producing attractive, comfortable pieces that look great in the gym and out of it. With comfortable tees and shorts that move easily with you, Gymshark has plenty of the basics to choose from with a nice variety of colors and patterns as well so that you can find the perfect fit, the perfect look, and everything you need to feel your best in the gym on a daily basis.
Vuori
Vuori clothing is designed to be functional and attractive. Best of all, it is priced to be affordable for athletes looking to build up a collection of fitness gear that gets the job done without breaking the bank. Vuori clothing has moisture-wicking technology to keep you cool and comfortable while you work out or play hard. Comfortable, with movement and dryness built-in, Vuori is an excellent staple for your fitness wardrobe. Best of all, you can often find additional discounts and sales on shipping when you shop for Vuori online.
Ryu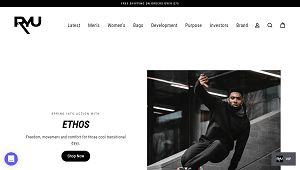 Urban athletic gear, created in the United States, Ryu does more than just absorb sweat in the gym. Ryu helps to create your specific style and energy with its design. Dark colors, bold designs, and oversized fit make Ryu comfortable to wear anywhere you are headed, whether it's the court, the gym, or just down the street for a cup of coffee. If you are as much about aesthetics as you are about your fitness practices, Ryu is one of the best fitness clothing brands to build your wardrobe with.
Fourlaps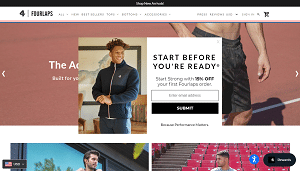 An independent brand created in New York City, Fourlaps creates fitness gear that is designed to last. If you only wear high quality items in your every day or work wardrobe, Fourlaps is a great way to expand that level of quality and attention to detail into your fitness collection. Fourlaps creates fitness gear that is carefully crafted to endure hard work outs with practiced ease. Wear your Fourlaps gear easily and enjoy the freedom of movement and the excellent movement of the material.
Nobull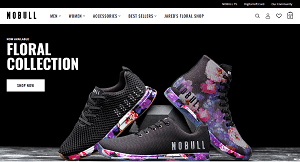 Designed for athletes who like to work hard and play harder, Nobull is gritty workout gear that lets you move and sweat outside of the gym. Designed for activities like trail running and Cross-Fit workouts, Nobull is built well for endurance, not just fashion. With tees, tanks, shorts, shoes, and other workout essentials, if you work out for endurance and power, Nobull is the perfect brand to complete your fitness collection of gear. Wear it on the trail or in the gym, Nobull gear will endure and help make sure that you perform at your best level as well.
Olivers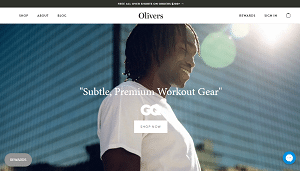 A fashion collection designed to help men build a classic and timeless wardrobe, Olivers has a line of fitness gear that is right in keeping with the other fashions the brand sells. Classic lines and timeless pieces create a business or casual wardrobe when you shop at Olivers. But you can use that same principle to build your fitness wardrobe. Buy items that fit seamlessly into your lifestyle and wardrobe with the clean, well-constructed pieces that you can find in this fitness line from a classic fashion house.
Reiss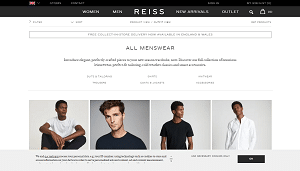 Designed for men by men, Reiss is a UK fashion house that has been creating and selling men's workout clothes for years. With an eye on quality and style, Reiss offers a different level of clothing in their everyday lines as well as the fitness and athleisure apparel they sell. Look for powerful styles and attention to detail in every item that is created and sold by the brand, whether it's for heading to the office or heading to the gym. Sophisticated, timeless, and from a proven fashion house, Reiss designs are perfect for the gym.
Asos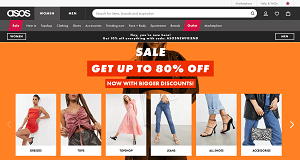 A British retailer, Asos is a brand of clothing designed for younger people with lots of energy and fashion sense. Asos has a fitness line of clothing that makes it easy to transition from the classroom to the court with plenty of stops in between. Affordable and comfortable, Asos fitness and leisurewear is easy to pull on every morning and will keep you comfortable no matter what your favorite sport or fitness activity is. You can also count on looking clean and stylish when you wear Asos fitness clothing.
Off-White
A young brand, Off-White captures the creative spirit of youth but in a timeless manner. An Italian brand, Off-White products are manufactured in Milan and designed to have a bit of street energy along with the sort of performance you need and expect from your fitness gear in the gym every day. Look for simple lines and good quality along with a bit of fun when it comes to expressing yourself in your gym gear with the Off-White brand.
Uniqlo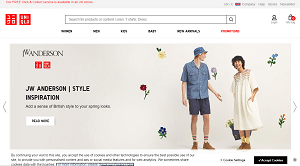 Simple and subtle, Uniqlo clothing is designed to be understated and attractive. You won't find bold prints or flashy designs. Instead, Uniqlo clothing creates the staples you need in your wardrobe that use clean lines, careful design, and that are priced right. With Uniqlo designs and the company's reasonable pricing, you can add many basic shirts and shorts to your wardrobe without breaking the bank. Perfect as the foundation for your fitness collection, Uniqlo is a global brand that understands athletes.
Petra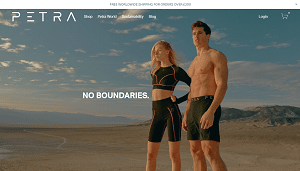 Petra clothing is handmade in Italy to fit well and be environmentally conscious. The Petra brand is designed to be technically sound and to have the sort of high quality that you'd expect from handcrafted Italian wardrobe pieces. This is not only fitness fashion, but it's beautiful fashion as well. With the sort of fashion that looks great on the street or in the gym, Petra also creates the sort of pieces you need to feel, look, and perform your absolute best no matter what your fitness goals.
Organic Basics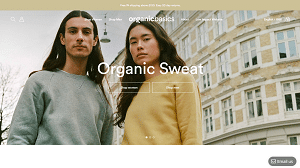 If you want something comfortable but also simple and with as little environmental footprint as possible, Organic Basics is just that: basic clothing made with high-quality organic materials. Designed to be staples for a fitness wardrobe, you can buy t-shirts, undergarments, and shorts from the company and know that you are wearing cleanly designed gear that will keep you working in the gym while still working to stay safe and help others as well. If you enjoy clean living, it just makes sense to enjoy it in the gym as well.
Patagonia
One of the most well-known outdoor brands, Patagonia isn't for a pick-up game of basketball in the gym, it's for the outside athlete. With Patagonia, you have the gear you need to hike for miles. To climb rocks and mountainsides and to stay warm as the sun goes down on the trail. Having the right gear can easily make or break your outdoor experiences. Patagonia will outfit you with the gear you need to live the outside lifestyle you want to enjoy.
If the gym teaches us anything, it's that moving your body makes you feel good. And when you're feeling good, you look good, too. So why not complete the package with some new fitness wear? Make yourself feel comfortable and confident no matter what your fitness routine is.
We can help! Order what you need from as many stores as you like. Then we can consolidate and track your items once we send them on to you. Want to know more about shipping multiple items? Learn more.