Top 25 Black Friday and Cyber Monday 2016 Deals in the UK
Black Friday may have started in the United States, but it certainly didn't stay there.
Great deals.
Once in a lifetime opportunities.
A full weekend of the best shopping all year long.
But will you be able to participate in Black Friday and Cyber Monday shopping this year?
Fortunately, with MyUKMailbox, you absolutely can shop and we'll ship your steals and deals directly to your door!
1 – Amazon Clothing

Amazon is promising as much as 50 percent off children's clothing in the UK. Shop from brands like Nickelodeon, Converse and Hatley and have all of your items shipped directly to your door.
2 – Amazon Entertainment Merchadise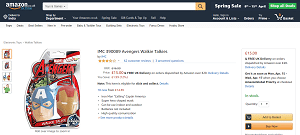 Love Avengers? Have a child who adores Elsa and Anna? Amazon is also putting a lot of their pop culture and entertainment merchandise on sale this weekend for Black Friday. It's the perfect time to score toys, action figures and other fun stocking stuffers.
3 – Argos Vacuum Cleaners

Would you love a good Dyson? Argos wants to sell you one for about 40 percent off the typical retail price. Look for similar savings on other brands of vacuums, electronics and televisions.
4 – Argos PS4 Slim 500GB Bundle

Now you can easily get the PS4 Slim preloaded with Watch Dogs 2 from an online store and enjoy big savings as well as adventures in Ubisoft's Montreal's open-world.
5 – Apple Macbook Air 128GB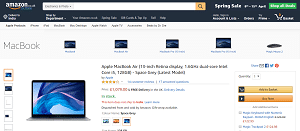 Apple doesn't actually put anything on sale, but other retailers love to offer up Apple merchandise as part of the big Black Friday and Cyber Monday savings options. Amazon, for example, is offering the Macbook Air at £1,079.
6 – Apple iPhone 6

The 64GB iPhone 6 may not be the latest version of the iPhone, but it may be the most affordable. The iPhone 6 is available at lowest prices at ebay this weekend.
7 – Boots Oral-B Pro 6500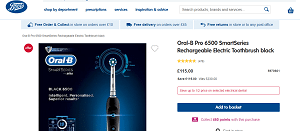 The Oral-B Pro 6500 Black SmartSeries electric toothbrush is one step above a typical electric toothbrush. This version includes Bluetooth and it will let you know if your brushing isn't top notch – it's like a having your own personal dentist.
8 – Remington Shine Therapy Hair Straightener S8500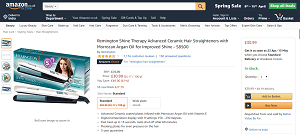 Amazon is also heavily discounting the Remington Shine Therapy Hair Straightener with Moroccan Argan Oil. The straightener heats up in just 15 seconds and have nine different temperatures settings. Amazon is slashing the price of the straightener by more than fifty percent.
9 – Debenhams Toys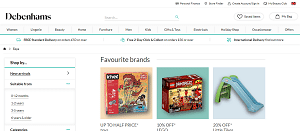 Toys at Debenhams are 40 percent off this weekend, making it a great place to shop for the young people in your life. Gather up all of the most popular toy items on your list and have them sent straight to your door; no fuss, no muss.
10 – Debenhams Furniture

Debenhams is offering more than just toys with steep discounts. The furniture at Debenhams is on sale as well. For example, the cream 'oxford' double wardrobe, is upto fifty percent off.
11 – Tesco Cookware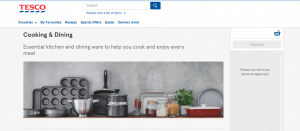 This supermarket giant is offering terrific deals throughout the stores including on cookware. The Tefal Admire 6 piece aluminum saucepan set is on sale for just £60, down from £150 – a huge savings for the cook in your life.
12 – Amazon Tunturi Run Treadmill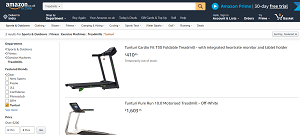 With a folding running deck, it's easy to store this full-size exercise machine. Get in shape and look your best for Christmas this year – and beyond, of course. Tesco is offering the treadmill for just £799. After Cyber Monday it will be back to full price at £1499.
13 – eBay PS4 Slim Bundle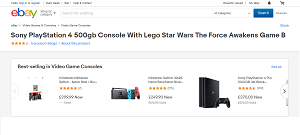 eBay began releasing bargains earlier this week and will continue through Cyber Monday and beyond. One of their most interesting deals so far is the eBay PS4 Slim console with Lego Star Wars bundle. A great way to get started with the latest console for just £219.99.
14 – eBay Sony Sound System

eBay is offering the Sony CMTS20BMK Sound System for fifty percent off. Perfect for the music lover in your family, the sound system includes DAB radio and Micro HiFi with Bluetooth connectivity.
15 – eBay Bush Classic Retro Suitcase Turntable

Play your vinyl collection in the most stylish way with the retro suitcase turntable. For only £29.99 turntable offers three speeds and a built-in stereo speaker.
16 – Curry's Televisions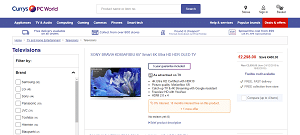 The tech retailer Curry's is planning to offer savings of up to £600 on televisions just like it did last year. With over 3.5 million visitors on Black Friday last year, it's clear Curry's knows how to offer the sales that bring in customers. Look for additional savings on game systems, laptops and tablets in addition to televisions.
17 – Nike Fashion and Footwear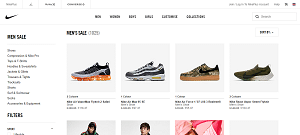 Not only can you find terrific savings on Nike brand shoes and sportswear in individual shops, the Nike website is offering UK customers awesome savings as well directly from the manufacturer. Look for the latest shoes and sports gear with tremendous savings.
18 – Halfords Motorized Ride on Car

Looking for something that takes children's play to the next level? Check out the huge deals Halfords has on motorized cars for children as well as brand name balance bikes, BMX bikes and more.
19 – Asda Flash Sales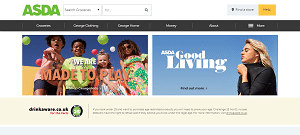 Last year Asda was the UK leader in flash sales, or limited time offers that appear and then disappear in short order. To take advantage of Asda flash deals, you'll need to keep an eye on the website, snatch the deals when they are available and have us ship you your items when they are delivered.
20 – Littlewoods xBox One Bundle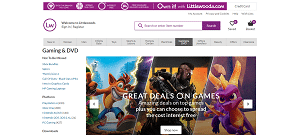 Get everything you need to play and enjoy the latest xBox model at Littlewoods. The bundle includes the xBox One 500 GB Console with FIFA17, Call of Duty Infinite Warfare and an optional extra controller and twelve-month subscription. Easily the best xBox deal around.
21 – John Lewis Amazon Echo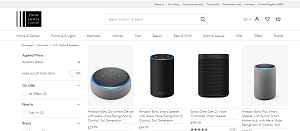 A company that never wants to be "knowingly undersold", John Lewis is working hard to lower prices on electronics like the Amazon Echo. Now for only £269, the popular device is £30 less than you'd expect to find in elsewhere.
22 – John Lewis Luxury Handbags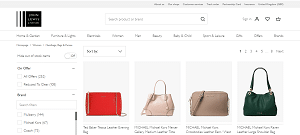 For those who love the feel of fine leather, John Lewis has a history of putting designer handbags on sale during the huge Black Friday and Cyber Monday savings event. Check out the John Lewis website for specific items to find the fashionista in your life the perfect accessory.
23 – Sainsbury's Spirits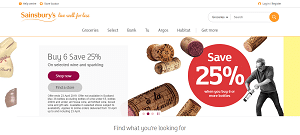 For those who love a good champagne or fine wine, order six or more from Sainsbury's and you can save 20 percent! Add to that offers of free and reduced shipping, and you can have your hostess and party gifts collected easily and without wasting money on shipping.
24 – House of Fraser Fashions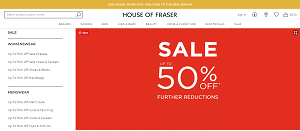 Collect luxurious goods with House of Fraser's 2016 Black Friday specials. Order yourself a black leather bomber jacket for 50 percent off or spend only half of what you typically would for evening wear and luxury accessories.
25 – Amazon's Fitbit
Among the many big deals at Amazon's, the Fitbit Charge HR Wireless Heart Rate and Activity monitor is only £66.49 – a huge savings from the typical £95. Snatch up this deal along with huge savings on fashion, beauty and home accessories.
The savings are huge. The deals are definitely real. The biggest trick is figuring out how to take advantage of the offers in the UK when you don't actually live there to take part. Fortunately the process is simpler than you think. Order whatever you want using MyUKMailbox and we'll provide you with a UK shipping address as well as a bundling and parcel delivery service.