What To Buy In December In The UK
December is a great time of year to save lots on those big ticket items. Besides all the Christmas and holiday sales going on, most merchants are in a hurry to get rid of the current year's stock to make room for the new. This means they are ready and willing to make super deals at rock bottom prices to move stuff out the door.
To make a good deal even better, lots of merchants also offer buy one get one free deals, coupons and even free delivery on their items so that you can save even more on your purchases.
If you're wondering what to buy in the UK this December, look no further. We have compiled a list of the best items to buy in December and the details about where you can find each one.
Electronics
Electronics are popular items year round, but buying them at the end of the year can save you hundreds off normal prices. Everything from home stereos and TVs to computers, tablets and smartphones can be found a discounted prices in the UK in December. A good source for December deals on electronics is Maplin. This merchant has awesome sales year round, but they are even more fabulous in December. Maplin also offers lots of additional ways to save on your purchases, such as free vouchers toward future orders, free delivery and free items with select purchases. Don't miss their year end sales for unbeatable prices on all your favorite electronic items!
Clothing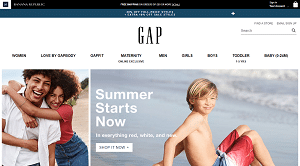 Buying clothes in the off-season can really save you lots of money! The trick is buying spring/summer clothing when it goes on sale during the cooler months and buying winter/fall clothing when it goes on sale during the warmer months. However, most merchants have some really great deals on their current year's stock, once December rolls around – regardless of season. Gap UK is a good source for year end savings on clothing for the whole family – including maternity clothing as well. Along with their awesome December sales, Gap UK also offers free shipping on orders over £50 along with free three day shipping on any order to select stores in the UK. If you sign up for their email list, Gap UK will send you a voucher code good for 20% off your next purchase so be sure to do that before you shop.
Cars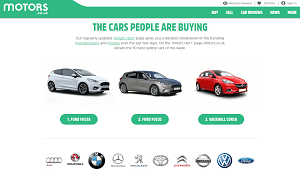 While a new car may normally be out of your budget, December can bring some pretty amazing deals that make owning a new car a more attainable goal. Dealerships every where are in a hurry to move the current year models off the showroom floor to make way for the upcoming models- which means they are also more inclined to offer deep discounts and huge incentives to prospective buyers. Plan a visit to a local car dealership this December to browse. You might be pleasantly surprised at how affordable your dream car is this time of year.
Christmas Decorations and Wrapping Supplies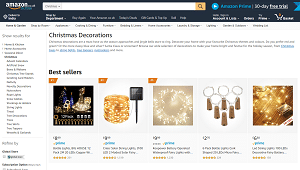 For next year of course, but those after Christmas sales on these items are no joke! Everything from lights to ornaments and trees to wrapping paper is on sale at amazingly low prices. Buy now for next year and save an absolute bundle! You can find these sales at your local merchants, but you can also get some great after Christmas deals on everything you need for next year at Amazon UK – who sometimes also offers free shipping with a certain purchase amount to make a great deal even better.
Tools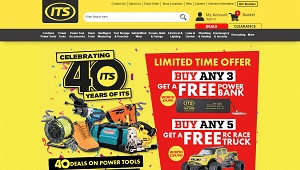 Wintertime is not the ideal season for those home improvement projects so most tool dealers will discount products to rock bottom prices during the winter months. This means super savings for you on everything from wrenches and screw drivers to nails, hammers and power saws. ITS is one of the merchants that offers good deals on year end clearance items. They also provide free next day delivery on orders over £100 as well. Be sure to check out their "Clearance" section for more great deals and also sign up for their email list to have voucher codes sent to your inbox as they become available to save you even more. Be sure to look out for those "Buy this product and get this one free" deals when you go!
Grills and Patio Furniture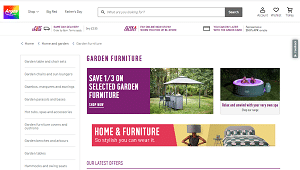 Winter is not prime time for cooking and entertaining outdoors and merchants know this, too. That's why during the winter months, prices on grills, patio furniture and other outdoor items are drastically reduced to move them out the door. This means great deals for you! It's never too early to prepare for next summer so get a jump start on filling your outdoor space with some of these great deals. You can find super deals on all these things and more at Argos! Be on the look out for ways to save even more on your purchase, like free shipping offers and vouchers for an additional percentage off your purchase via the email list.
Air Conditioners and Swimming Pools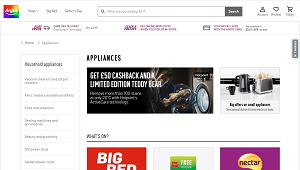 Again, wintertime is the off season for these items, which means the demand is low. Merchants will often offer deep discounts on pools and AC units during the colder months when nobody is in the market to buy them. That's the time to snag good deals! Not surprisingly, Argos has some great deals on these items, too- including same day delivery on your purchase for the low, low fee of just £3.95.
Toys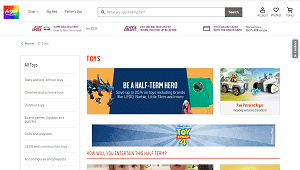 Merchants often stock more toys than they will sell in anticipation for the holiday shopping season and are often left with lots of overstock they need to get rid of. When this happens, prices on every hot toy you can imagine are slashed in an effort to move them off the shelves. This is a great time to stock up on birthday gifts for the coming year or even get a jump start on next year's Christmas shopping list. Argos is one of the best places to provide all kinds of toys and they also offer some pretty amazing deals. Don't miss out on their same day delivery, that takes only £3.95. They also offer free Click and Collect program where you can pick up your online order at your local store in just minutes after making a purchase.