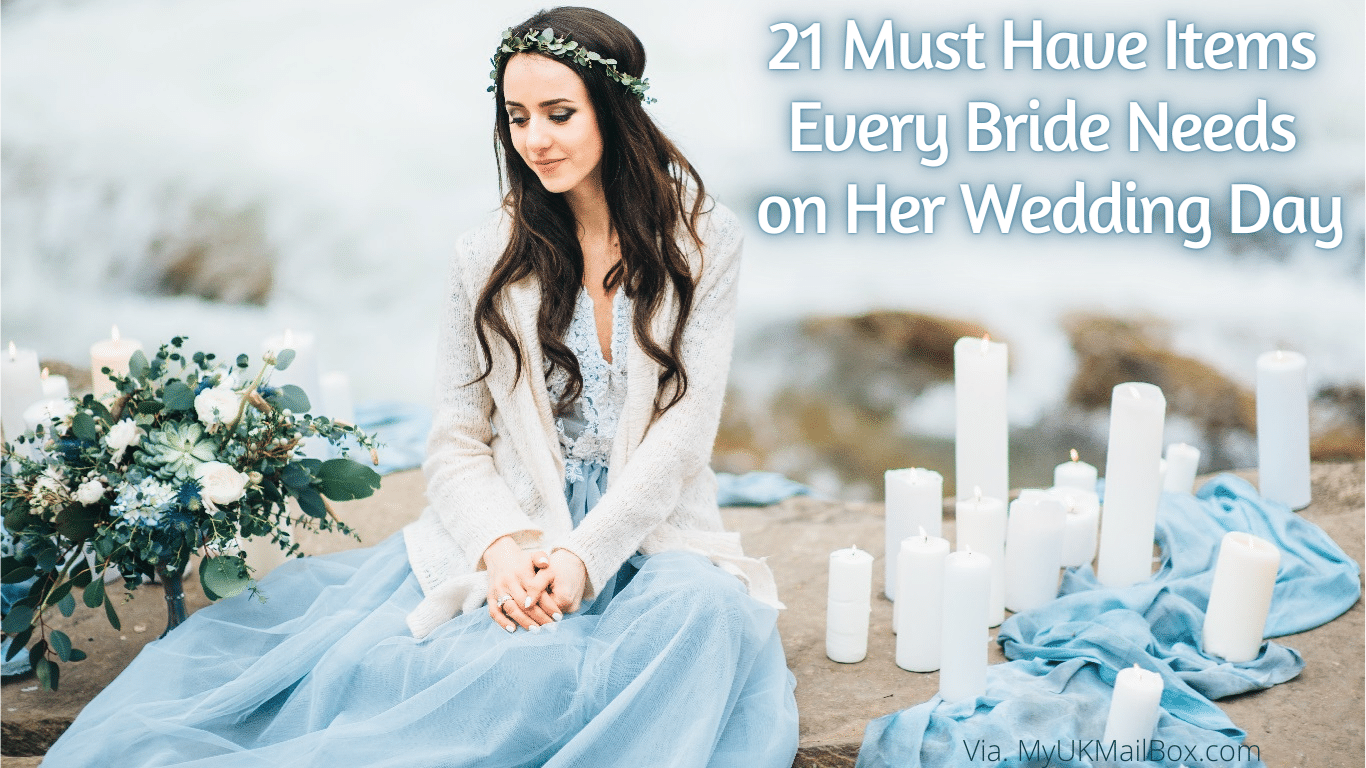 21 Must-Have Items Every Bride Needs on Her Wedding Day
A perfect wedding night is what every future bride has dreamed about since she was a little girl. However, planning a beautiful wedding is a project that takes time and dedication. It requires extensive planning and coordination with many vendors and wedding participants.
Both the bride and the groom need to consider every little detail, starting from picking the ideal wedding venue to deciding what to wear on this special day. This often may seem like an overwhelming task, but there are several ways to make your planning much less daunting.
The best way to do so is by investing in wedding day must-haves to keep planning on track, help the day run smoothly, and add beauty to your event. No matter how big or small, we can get your wedding day purchases delivered directly to your door with our variety of shipping and package consolidation options.
To help you plan this special moment, we've prepared the following list of 21 bride must-haves for your wedding day.
Wedding Planner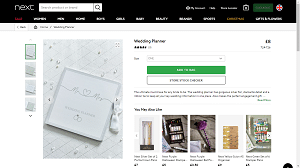 The secret to a good wedding is a good plan. A planner will help you organize your thoughts keep track of the most important parts of your wedding, leaving nothing up to just memory. A good planner will be with you from the first meetings about dates and venues to the day of the ceremony, when you can pass the planner off to your family to handle those last-minute details.
Small Bag or Backpack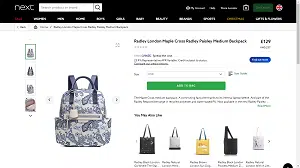 You will have plenty of things to carry on your wedding day. You'll want to keep things at hand, and your bag will need to go from one stop to the next on your big day. Plan ahead and buy a cute new bag that will blend with the fun of the day and still be functional when you need it most. Pack there all your essentials, such as makeup or hair accessories. You never know when they may come in handy.
Manicure Kit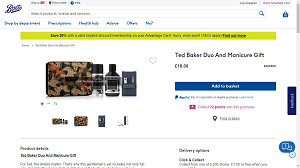 Hopefully, you won't need it but keeping an emergency manicure kit on hand for your wedding day is a must-have. Even if you got your nails professionally done just days ago, one cracked nail or a broken toenail could make your day extremely uncomfortable, making you regret that you don't have a nail file with you! Keep your hands neat and snag-free with a small manicure kit. Even if you don't wind up needing it, chances are high someone in your wedding party might!
Clothing Tape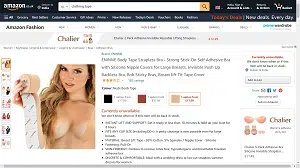 Wardrobe malfunctions the night before your wedding, on your wedding day, or during your reception would be a nightmare. Protect yourself from slips and movement with clothing tape. You'll know you look your best and that your dress is always perfectly in position throughout the day so you can enjoy your wedding worry-free.
Waterproof Mascara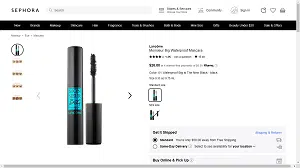 Emotions are high on wedding days, and you can count on that being true for your big celebration. Happy tears will likely flow for you and most of your friends and family, so protect yourself ahead of time with good waterproof mascara. Nothing is worse than dark stains on a beautiful white dress or even makeup that smudges and moves when a tear or two escapes during key moments in the ceremony or reception. Not to mention how they may look like on your wedding photos.
Breath Mints or Gum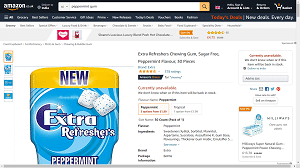 If you can't keep a toothbrush handy, or you worry about splattering your wedding dress with toothpaste, avoid the fuss and just keep a pack of breath mints or gum in your purse. You can be confident that your breath is fresh when you're hugging the necks of your very best friends and when you're getting ready for that first kiss as husband and wife.
Bobby Pins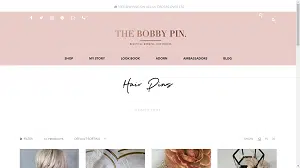 Wedding days call for elaborate, perfectly coiffed hairstyles. You can get the perfect hairstyle, but keeping it in place often involves a bit more work and a few emergency bobby pins, especially when getting married outdoors. Inexpensive and easy to throw into that bridal bag, bobby pins are a must-have for a busy bride.
Umbrella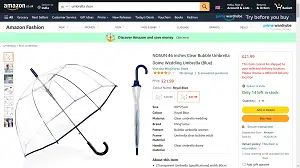 They say it's a sign of good luck when it rains on your wedding day. But that doesn't mean you should let all that time and effort on your hair and makeup go to waste. Keep a bit of confidence and peace of mind by keeping a pretty umbrella close at hand. A bubble umbrella will not only be amazing at keeping your hair and wedding gown dry, but it will also look adorable in all of your wedding photos!
Dressing Gown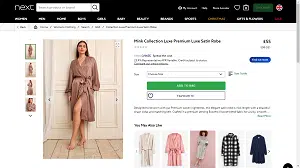 You will spend an astonishing amount of time in your undergarments as a bride. Protect yourself and be comfortable with so many friends and family members around by donning a beautiful dressing gown worthy of a bride.
Slide-On Shoes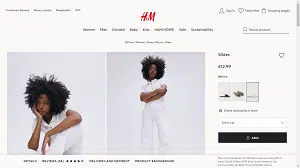 Keep yourself comfortable when you're on the go. The entire wedding weekend will involve moving from one place to another, and after a while, you'll be in the foundation garments required by your wedding attire. It's hard to bend and move when you're wearing layers of fabric, and it's even harder to lace and unlace your shoes multiple times over the course of the day. Solve the problem easily by keeping a pair of slide-on shoes at hand for the weekend.
Travel Toothbrush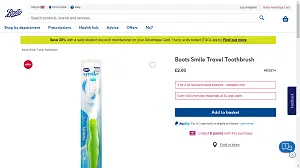 Mints will only go so far at keeping your smile white and fresh. A travel toothbrush is excellent to have on hand so that you can brush your teeth before getting your makeup touched up and before heading down the aisle. Just be careful that you brush gently and avoid accidental splatters on your beautiful wedding attire!
Travel Sewing Kit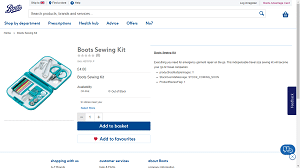 Hopefully, you will never need to repair an issue with your wedding dress or a torn slip, but you should be ready just in case! A travel sewing kit will give you peace of mind if you accidentally step into your dress and tear a small hole or if a bridesmaid needs to repair a quick shoulder strap on her gown before walking down the aisle.
Water Bottle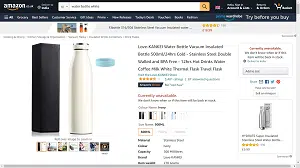 It's easy to get busy on your wedding day and forget about some of the most important things like proper hydration. Staying hydrated throughout your special day will keep your body and mind sharp. A handy water bottle will help keep water at hand when you need it the most.
First Aid Kit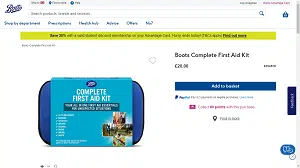 A scrape, a headache, a bit of tummy trouble can all create a bit of trouble on a bachelorette party or a wedding day. Be ready for the inevitable with a small first aid kid. An emergency kit may not seem like the first thing a bride should have with her, but you'd be surprised how handy it will be, providing you with the aspirin, bandages, and even moleskin.
Stain Remover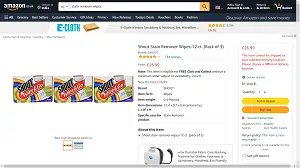 It would be terrible, but it happens frequently. A tiny bit of lunch falls onto your dress. That bite of cake drops chocolate crumbs onto your white gown. You brush up against a dirty rock as you walk into the church. Long story short, there are numerous ways you can ruin your gorgeous dress. Clean up the mess with a quick stain remover so that you can walk down the aisle with confidence or preserve the dress appropriately for future generations.
Makeup Remover Wipes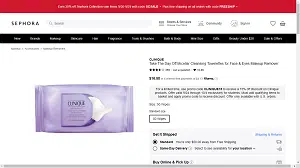 Your wedding day doesn't end with your vows, and you'll want to be prepared to take off the drama of the day before you turn into a bed. What better way to remove hours' worth of makeup and stress than with makeup remover wipes? This way, you'll be able to wrap the day without going through an extensive makeup removal routine.
Handkerchiefs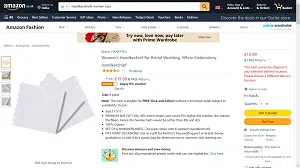 Tears are inevitable on your wedding day – or even during a rehearsal dinner. Keep them at bay by daintily dabbing at your eyes with a handkerchief rather than a ratty tissue that can leave fuzz. A bride's handkerchief is a pretty accessory that can be pulled out when needed without digging through a plastic pouch of tissues. A stack of pretty handkerchiefs will give everyone in your bridal party what they need to keep the tears at bay.
Tweezers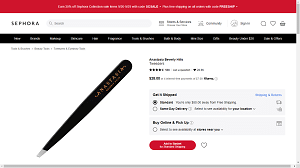 A rouge hair or even an unexpected splinter can throw off your wedding day game. No bride wants to walk down the aisle feeling like there is a rouge eyebrow hair that isn't behaving. A pair of tweezers in your bridal bag will be there for anyone who needs them for that last-minute adjustment or pluck so that you can start your wedding knowing that you look and feel your absolute best.
Speaker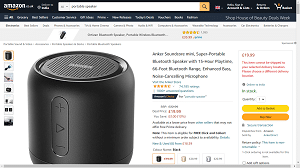 A portable speaker makes it easy to bring a bit of fun and relaxing music with you when you're prepping for your wedding party. Work on your makeup in the morning while enjoying your favorite tunes. Have lunch with some classical music in the background. Weddings don't happen in silence, so enjoy the day with your favorite type of music with you, no matter your location.
Steamer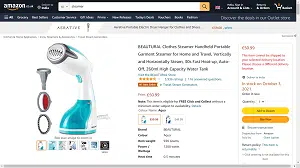 Wedding dresses require a lot of handling, making it challenging to keep them completely wrinkle-free. And yes, it includes your dress as well. Get those wrinkles out quickly and easily with a portable handheld steamer. What's more, even if your dress is perfectly pressed and ready, the case may not be the same for one of your bridesmaids or your family member. Keeping a handheld steamer nearby will certainly come in handy.
Deodorant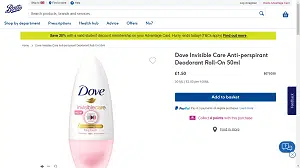 To say that your wedding is a stressful and busy event would be an understatement. You're frequently on the move, nerves are present all day, and the pressure is on. It's certainly not a day to worry if your deodorant is up to the challenge. Come prepared with a bit of extra deodorant just in case. When it comes to confidence, there is no such thing as too much protection!
Ensure Your Wedding Is Perfect With These Bride Must-Haves
It's hard to relax before and on your wedding day. There is so much to do, so many things to consider, and so many pieces to the planning puzzle to sort out. Take advantage of the many gadgets and planning items out there to make your day run more smoothly and more comfortable for you, the groom, and all your guests.
Take some of the stress away from your big day by ordering what you need online. Find the perfect centerpieces, party favors, bridesmaid gifts, and more online, and then have them shipped right to your door. Want to learn more about our packaging and shipping options? Click here to learn more.