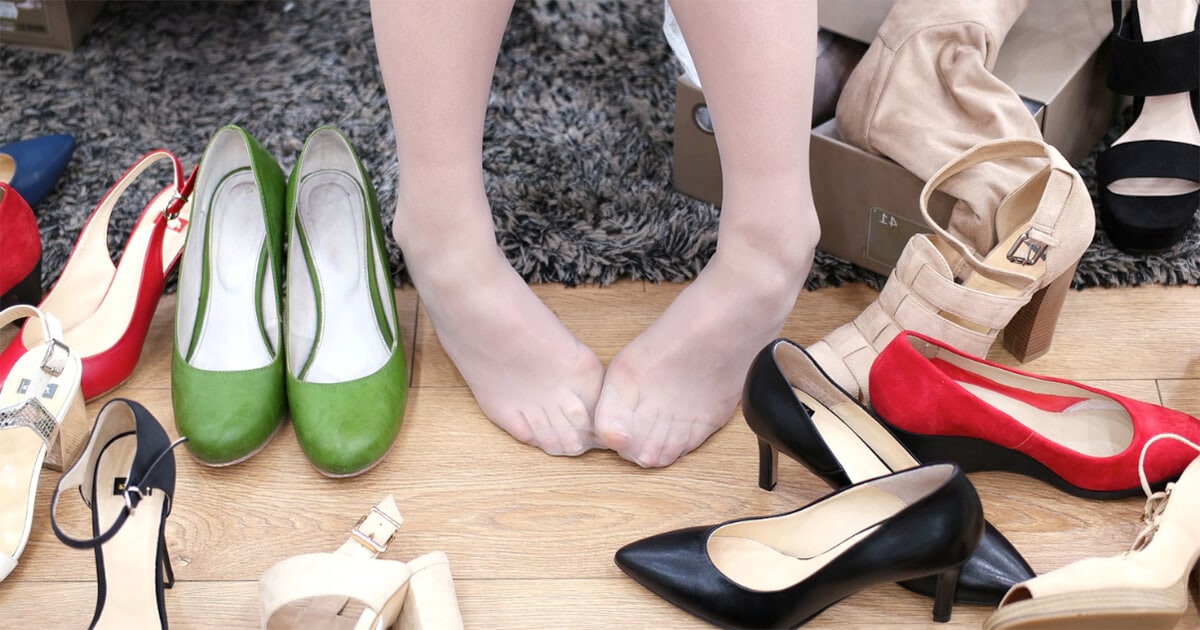 Top 15 Best Online UK Shoe Stores
To some degree, all countries are famed for a particular set of stereotypes, and the UK is no exception, albeit with one apparent difference: most British stereotypes are actually quite accurate. Faced with imminent disaster, they really do head into the doom with a nice cup of tea. A stiff upper lip really will be deployed when necessary. Fish and Chips actually are a staple, and most life events, from tragedy to celebrations or even business meetings, are frequently conducted in the pub over a pint. 
There is one stereotype you might not be too familiar with, though: The UK makes and retails absolutely incredible shoes.
Many towns in the UK have a long history of manufacturing fine-quality shoes. Northampton, for example, has been considered a hub since the year 1200, affording over 800 years of practice to get things right. You might notice a disproportionate amount of high street space dedicated to retailing shoes, and in some areas, it feels like every other store specializes in great quality fashion-forward footwear.
The British compulsion for shoes isn't just restricted to high-end, handcrafted leather pieces though; the average UK price per pair runs to around $65. A healthy choice of various qualities is a staple of most high streets.Thankfully, the internet has bestowed upon the world the ability to purchase stylishly sharp British shoes, and we have compiled a list of some of the key players in the space. You may be familiar with some of them, and we are not implying everything in this list comprises British-made, but these retailers are all known within the UK for purveying a great selection of in-vogue shoes and sneakers of various qualities and prices.
Best Websites for Shoes Online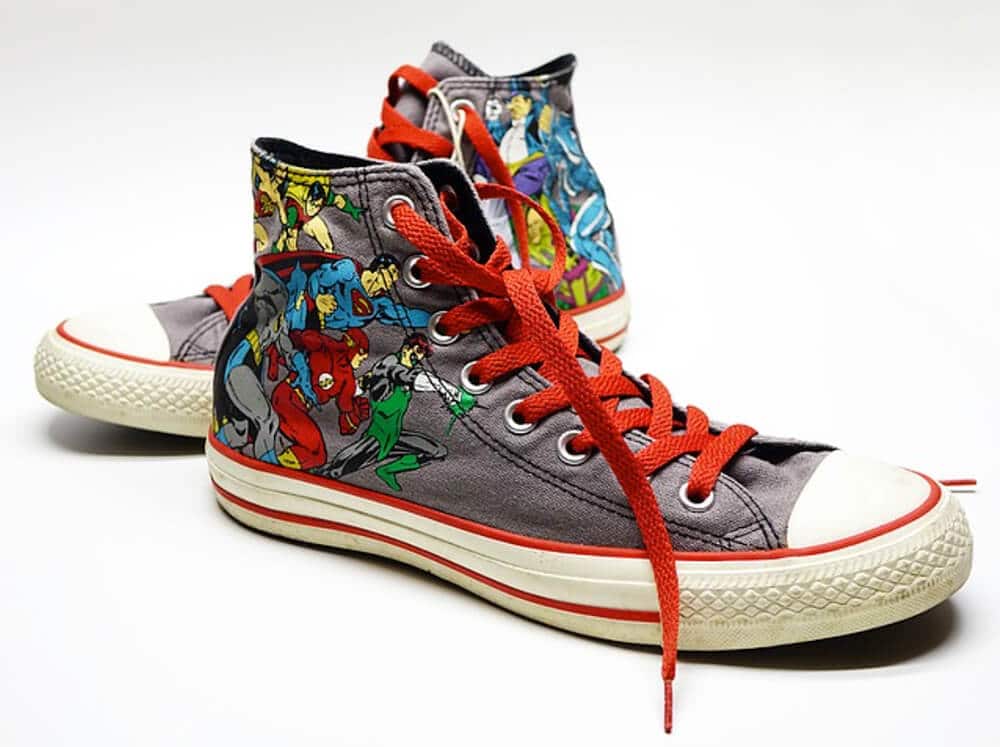 Our list of best websites for shoes online represents some of the more well-known brands along with a few lesser-known retailers, all of whom provide a full online selection with healthy customer reviews. Many of them do not provide international delivery but fear not: through our popular, highly affordable five-star mail forwarding service, we will get your must-have heels to you in no time without breaking the bank.
John Lewis
Often considered the nanny store for more affluent Brits, John Lewis is a staple of British retailing with a history dating back to 1864. With huge space in most UK cities, their flagship Oxford Street store in the heart of London's shopping district is an extremely popular and much-loved, classy operation with a premium on customer service, boasting an enormous range of both men's and women's shoes, boots, heels, sneakers, and everything in between. Prices range from mid to high, with a focus on quality and current trends. Arguably the best online shoe store for several years now, with annual e-commerce sales of close to $400 million through various departments.
ASOS
Originally starting out as a niche online store with a unique business model, ASOS made available through its clutter-free online store a range of clothes and shoes either identical or similar to celebrity-worn pieces. Love the Steve McQueen leather jacket in Great Escape? ASOS had you covered with its own version and at a very reasonable price. They have dropped the niche offering through the years and have evolved into a colossal global e-tailer of both men's and women's footwear, clothes, beauty products, and jewelry. More expensive options are available, but if you are looking for shoes at the lower to middle price point, you will certainly find something that won't fall apart within a month of arriving; they strike a perfect balance of reliability, healthy price points, and fashion. Everyone's cup of tea, as they say.
M&S (Marks & Spencer)
An authority in the UK, Marks and Sparks, as they are lovingly referred to by Brits, has been trading for over 130 years and commands the retail space with close to 1000 stores. They are an incredibly well-trusted brand, being a go-to store for reliability at lower to mid-range pricing for various products. They might be lacking, just slightly, in truly nailing current footwear trends as their niche is definitely more reliability driven, but they are certainly no fashion dinosaurs and worth a look.
Office
Comparatively new to UK retail, having launched in 1981, Office started out with humble beginnings as a simple market stall in London's trendy Kensington High Street and has grown into a well-known brand with over 100 stores, providing highly fashion-forward footwear at the middle price point. This is a brand-heavy option with footwear mainstays such as Timberland, UGG, and Converse, but there is a sound reason to consider these guys when looking for new footwear: they often have truly remarkable promotions and bargain price points. This is an option if you are looking for medium-priced brands such as Tommy Hilfiger at budget price points.
Schuh
One of the first footwear retailers to launch online before the new millennia, Schuh is a Scottish-born brand with beginnings in a small Edinburgh arcade, rapidly expanding to over 120 stores spread throughout the UK. Whilst they mostly sell in-vogue footwear, they do have a reputation for thinking outside of the box and taking brands of a more traditional, preppy appeal and flipping them with exclusive, more quirky designs. For example, think Dr Martens boots in pink and white polka dots with fur-lined tongues.
Oi Polloi
We are throwing in a curveball for you with this retailer, and one you should be very welcome for. Oi Polloi is the smallest company on this list in terms of retail space, with just one store in the fashion-forward city of Manchester, but what a store it is. Loyal customers travel the length of the country to visit, owing to an extremely sharp selection of more urban fashion lines. They have developed a credible online presence over the last few years, with prices in the mid to upper range and a steady line of ltd edition shoes and sneakers. This is a great pick for modern European flavors, setting you apart from the crowd with distinctive high-end brands more commonly appreciated in the UK, such as Stone Island and C.P Company.
Foot Locker (UK)
Retailing sneakers and sports shoes of various descriptions, Foot Locker, as you might be aware, are actually an American company with stores globally. However, we are including it in this list because of a marked distinction between the UK and American stores: Foot Locker UK might trade under the US umbrella, but they have clearly set out their own stall and taken a slightly different direction. All of the usual suspects are represented with Nike, Adidas, Puma, and Converse well proposed, but if you look, you will appreciate the European flavors permeate much of the footwear, and many of the shoes are tweaked slightly to ensure exclusivity and rarity. Worth a look if you are after a nice pair of seventies style Adidas 'deadstock', only usually available on eBay for inflated prices.
The Yes
The Brits do have a way of making shoe shopping experiences feel personal and bespoke – probably owing to a rich history of personal shopping services throughout the country – The Yes takes this approach online, by presenting a more curated shopping encounter to everyone. Shoppers are encouraged to take a 'style quiz'; the store will then begin to grasp your particular style and fashion flavors and gently nudge you in that direction as you proceed—all rather intriguing. We have tested it, and it is really quite useful. Prices are more in the upper range, with high-end brands represented from Dolce & Gabbana to Thom Browne.
Selfridges
Voted the best department store in the world, Selfridges is one of the UK's leading high-end department stores with a huge choice of extremely current, fashion-forward lines by some of the more upmarket brands available. Very similar to Harrods in many respects but without the exorbitant one-off items such as a $200,000 diamond crust golf putter or an $800,000 bath rub. You might describe Selfridges as Harrods less-posturing cousin. Very similar to John Lewis in many regards but with a higher price point owing to well-stocked Gucci, Louis Vuitton, Prada, and Jimmy Choo selections.
Russell & Bromley
A distinctly British luxury brand producing fashionable lines driven by very high quality, Russell & Bromley has a rich history at the forefront of well-crafted shoes and bags since 1820. Headquartered in London's upmarket, well-heeled Bond Street and with multiple branches throughout the UK, this is a go-to brand if you are looking for true craftsmanship. Considering the level of effort put into these shoes, the prices are actually fairly reasonable, with incredibly well-made, long-lasting, and on-trend pieces retailing for around $200. A definite consideration if you are looking for traditional quality without compromising on trends.
Next
Dependable, trusted retail brand at the lower to middle price point with a reputation for manufacturing the latest fashion cues at affordable pricing. With 500 stores operating in the UK, Next has become something of a staple in the UK, known for a superb selection of items without the clutter. This is your safe bet selection for shoes, clothes, and accessories with nothing too garish available, so probably not one for the peacocks amongst us. There is a general theme at play here of classic contemporary; you won't find risqué, but you will be greeted by steady-British, underplayed but on-trend, priced at under $100 for most footwear.
Irregular Choice
Time to get quirky. Irregular Choice is a unique retailer situated in London's uber-trendy SoHo; this is a must-stop shop for those wishing to make a statement and stand out from the crowd with some incredible, really well thought out bespoke footwear. The head designer has an incredible eye for detail, taking current trends and livening them up with his own distinctive style. If your shoe game is running low on compliments, visit their online store and bag something guaranteed to make an impression.
Oliver Sweeney
Another distinctly British entry, Oliver Sweeny, has developed a reputation for giving value a better look, with a nod and a wink to the old values of craftsmanship, whilst somehow maintaining quite reasonable prices in the mid-range. The only male-only entry we have for you, they had to be included in this list owing to the sheer popularity of these finely crafted shoes amongst the sharper dressing gentlemen of the UK. If you are looking for quality without spending small fortunes in the process, these guys are a must, with pricing around the $250-$300 ballpark. That's not bad pricing, taking into account the level of craft at play here.
House of Fraser
Boasting an incredible 1000 brands across clothing, shoes, handbags, and accessories, House of Fraser has been steadily plying its trade as a department store giant in the UK for over a century with multiple stores throughout the kingdom. Generally more premium brand-driven, they have developed a reputation for offering higher-end shoes at quite incredible price points. It's difficult to put a clear figure on pricing as their range is so diverse from $30 bargain sliders up to $1000 exclusive heels. Worth catching during one of the frequent sales.
Size
A streetwear brand providing mostly footwear and accessories, Size has a solid connection with its loyal customer base through two decades of retailing vibrant, more urban offerings. Sneakers represent the majority of the shelf space here, with many early release Nike, Adidas Originals, New Balance, and Reebok on offer. Providing special collaborations with some of these brands, frequently with unique pieces only available through them directly either in-store or online. One slight frustration might be the reluctance to over-stock, and as such, they do sell out of many new lines fairly quickly, but you could argue this adds to the exclusivity and allure.
Forward Easily to Your Door!
When buying shoes online, the USA and UK share many similarities in terms of customer service and ease of interaction however many of the stores in this list will not deliver internationally, so remember to sign up for our fast, reliable international parcel forwarding service and get that taste of uniquely British footwear delivered to your door!