Recreate Celebrity Looks for Less
It's important to look our best.
To dress for success.
And who has been more successful than celebrities?
Those who spend their life in the spotlight know how it important it is to think through their fashion choices and the images they project to the world.
This is why we watch celebrities so closely – What are they doing? Where are they going? Most importantly – what are they wearing?
Celebrity fashion often has a life of its own. A powerful, iconic figure can change the entire fashion industry. Introduce new looks and styles. Influence clothing lines.
But those celebrity fashions aren't cheap. They often come with designer labels and designer price tags that put them beyond the reach of the typical fashion enthusiast.
But you don't have to spend a small fortune to follow celebrity fashion trends.
Love to dress like your favorite celebrity but not really sure how to find the right pieces to complete an ensemble? We can help you track down the missing elements with our Buy for Me service. Let us help you locate, purchase, package and ship just the right outfit.
With some clever purchases and a bit of know-how you can recreate celebrity looks for far less than you might think.
Buy Gently Used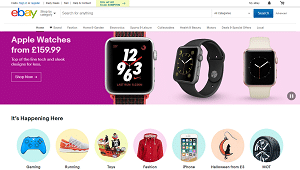 If you are buying a brand name item, there is no reason to pay the full asking price. Instead, check out the listings on websites that resale high quality items. You can do this in stores by browsing thrift stores and markets, but online you have many options as well including eBay.
If you're shopping online for gently used clothing, be sure to ask for lots of pictures and images. An honest seller will tell you about potential issues like pilling or hems that look loose. Ask for close-up images of areas that are suspect and engage the buyer in conversation ahead of time if you can about measurements and details. Finally, you'll just have to gamble based on online reviews that the seller is honest.
Opt for Classic Styles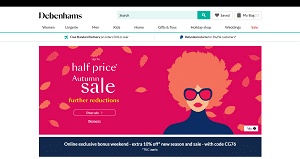 One way to quickly explode your fashion budget is to buy all of the latest styles every time the season changes. While it's fun to create a new, trendy wardrobe, it doesn't make a great deal of sense for those looking to create killer looks for less.
Instead, invest in classic styles. You can find classics at just about any online store including the larger department stores like Debenhams. The latest trends can be expensive due to the come and go nature of fashion, but following a celebrity who has an authentic, classic style can be much more affordable.
Accessorize
Look Stunning – Take the Time to Accessorize Properly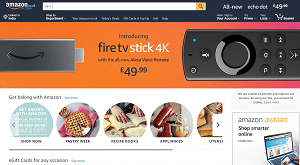 Even the simplest outfit can look stunning if you take the time to accessorize properly. Even better, accessories are far less expensive than clothing and outerwear from your favorite designers. Invest in a high quality, brand name bag just like your favorite celeb's, and then pair it with a more classic outfit. Throw on high-end earrings or a great scarf and you'll have the high-end look for a fraction of the price.
You can often find accessories directly through designer websites or through larger retailer websites. You can even find gently used accessories through online retailers. Websites like Amazon have both new and used accessories readily available and often available with fast shipping as well.
Rent One-Time Fashions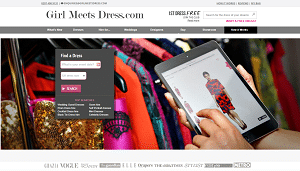 Need a beautiful gown but don't want to spend a fortune to look just like your favorite celebrities on the red carpet? Why not rent it? You can rent interview suits, formal gowns, cocktail dresses and even wedding dresses online.
Dress and fashion rental companies are becoming more common online. One that has earned a following is GirlMeetsDress. Pay once, return the gown or suit in great condition and you'll never be at risk for wearing the same fashion twice!
Embrace Alterations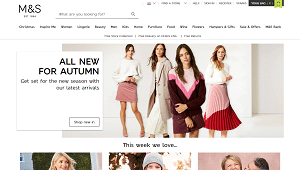 An inexpensive piece often looks inexpensive because it doesn't fit well. Celebrities know that having clothing altered to fit their bodies correctly is the key to looking amazing all of time. You can do the same thing by having clothing altered to fit you and all of your curves and lines.
Buy affordable styles from stores like M&S and then have the lines of your pants, skirts, dresses and jackets taken and tweaked to fit you perfectly. A good local tailor can work wonders with a pair of slacks or a cocktail dress. Don't settle for an ill-fitting wardrobe. Spend the few extra pounds so that a professional can make it look sharp.
Invest in a Good Foundation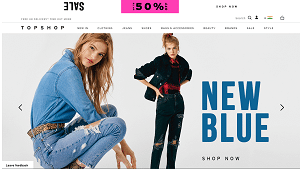 A good foundation is the backbone of any stylish wardrobe. A great pair of jeans can dress up or dress down. A little black dress can take you just about anywhere you want to go. If you're working with a limited budget, look at the celebrities and note the core of the outfit – is it a killer pair of jeans paired with trendy sneakers? Maybe a pair of black jeggings and a great tunic?
Invest your fashion funds into those foundation pieces from sites like TopShop. Spend more on the pants and jeans and solid tees and tanks that can carry you from one season to the next. Then you can add to the wardrobe with great seasonal colors and inexpensive tops to add some bursts of color and style.
Follow the Experts
Mimic Celebrity Style – Watch and see what they are Wearing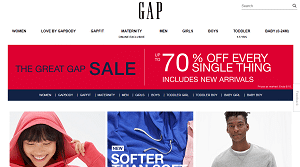 A well-trained eye sees not just the celebrity fashion, but the overall celebrity style. What essentials does your favorite celebrity embrace? What sort of dresses does she like? What sort of heels?
If you want to mimic celebrity style, don't wait for others to point out the latest trends and styles. Keep up with your favorite celebrity through Instagram or other social media channels. Watch and see what they are wearing – not just what they are promoting. When you see something you like, search up the style – if not the expensive designer brand – in one of your favorite online shops like the Gap or Primark.
Fashion is highly personal. What appeals to one person may leave the next cold, and that's fine. Finding your own style is often a matter of watching stylish people and choosing what seems right and what feels good. And what better fashion icons to watch than celebrities?
There is something to be said for having a personal shopper willing to head into the weekend or holiday crowds on your behalf to buy the things you need. If you have questions about how the Buy for Me services work, you can learn more in our frequently asked questions.