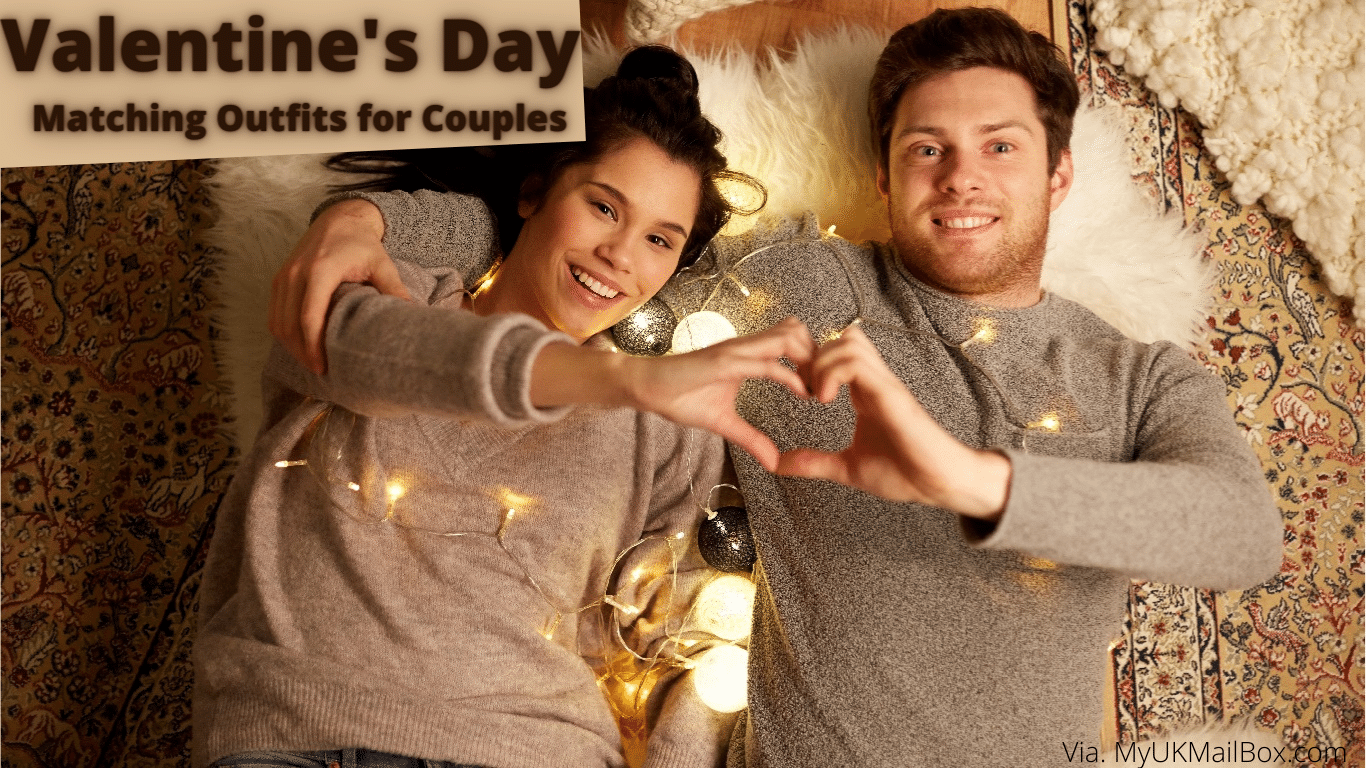 Top 10 Valentine's Day Matching Outfits for Couples
Valentine's Day is just around the corner.
It's supposed to be a romantic time for couples.
A chance to reconnect. To show your love and support for one another.
But it can also be a chance to have a bit of fun together.
If you're staying at home for Valentine's Day this year due to COVID, why not do something a bit special?
Or perhaps you found the perfect spot to go where you can enjoy your romance while also staying safe and comfortable?
Regardless of how or where you celebrate Valentine's Day this year, you need something extra special.
Why not find a bit of fun and joy with a matching outfit?
Show the world how committed you are – just because you can!
Here are our suggestions.
Can't decide which gifts feel perfect this year? Get them all! We offer convenient delivery options when you shop across multiple stores. Have your packages delivered to your mailbox and then we will consolidate them for you and send them on in a single, easy-to-track delivery.
Silk pajamas
Who doesn't love the slinky feeling of silk against your skin?
Smooth and sleek, pajamas are a perfect gift for the holiday that can be used year-round.
Silk pajamas make you feel beautiful and sexy.
Exactly what both of you need this Valentine's Day.
Funny T-shirts
Are you leaving your home for Valentine's day this year?
So many of us are hanging out with our special someone trying to safe while celebrating our love.
Why not celebrate with a bit of quirky style this year by wearing – and perhaps posting online – some funny matching t-shirts?
Pajama pants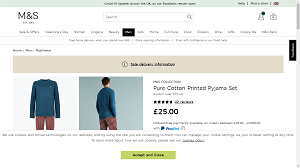 Need something a bit more casual for your Valentine's edition of Netflix and chill?
Get comfortable with some comfortable pajama pants.
A matching set of pajama pants is all you need to embrace your comfortably romantic side with your partner this year.
Coordinating shirts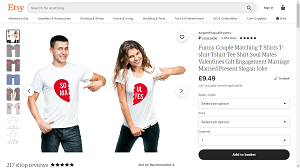 Going somewhere special this year and want to be a touch ironic?
Now you can with coordinating t-shirts for Valentine's Day.
Find the coordinating pair that makes you smile and put them on your big adventure. Wear them around town, around the countryside, or just around the kitchen while you cook a special dinner.
Spa robes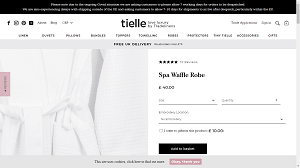 The best gift is the one that simply keeps on giving.
A high-quality spa robe is a treasure every day of the year.
Give the gift of matching luxury robes.
You can feel like you're in a spa hotel enjoying a posh retreat on any day of the year, not just Valentine's Day.
Underwear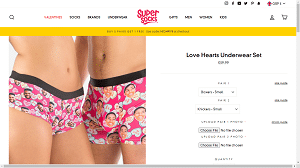 Underwear is one of the most classic Valentine's Day gifts.
Why not take it a notch in the world of fun by gifting your special someone one half of a matching underwear set?
Wear your matching underwear together any time you want to feel like a fun-loving couple.
Sweatshirts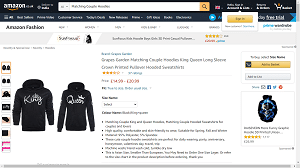 It's a bit cold in many corners of the world for t-shirts or lightweight underwear.
This is a better season for bundling up with a comfortable matching sweatshirt.
Throw on your matching sweatshirts and then head out for a romantic stroll through the winter night or an early morning jog to enjoy time together before the rest of the day truly heats up.
Jackets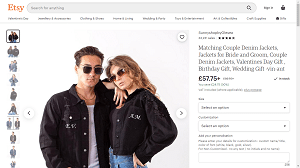 Are you and your partner a fan of cutsie, ironic run?
Matching denim jackets are a great way to show your love and your sense of fun style to the world.
Rock out some matching denim jackets for a costume party, a fun evening out, or just because you can.
You'll enjoy Valentine's Day your way.
Valentine socks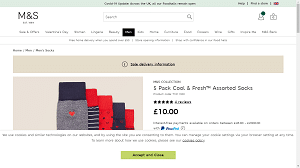 Want to keep your private Valentine's Day celebration low-key?
Enjoy the holiday and a feeling of connection by sharing some matching Valentine's Day socks.
Of course, we would never advocate for wearing one sock at a time – go wild and get yourself each a pair to enjoy discretely on a fun day.
Valentine's Day tends to be serious with serious obligations for romance. But it doesn't have to be that way! This year, lighten things up with a fun matching pajamas set. Or perhaps some funny t-shirts to wear around the house for an extra special celebration.
Thinking about fun ways to celebrate but worried about packages arriving discretely? You don't need to worry about your items arriving early and spoiling the surprise when you take advantage of our bundling and repacking service. Want your items delivered in a single discrete package? You can! Learn more.