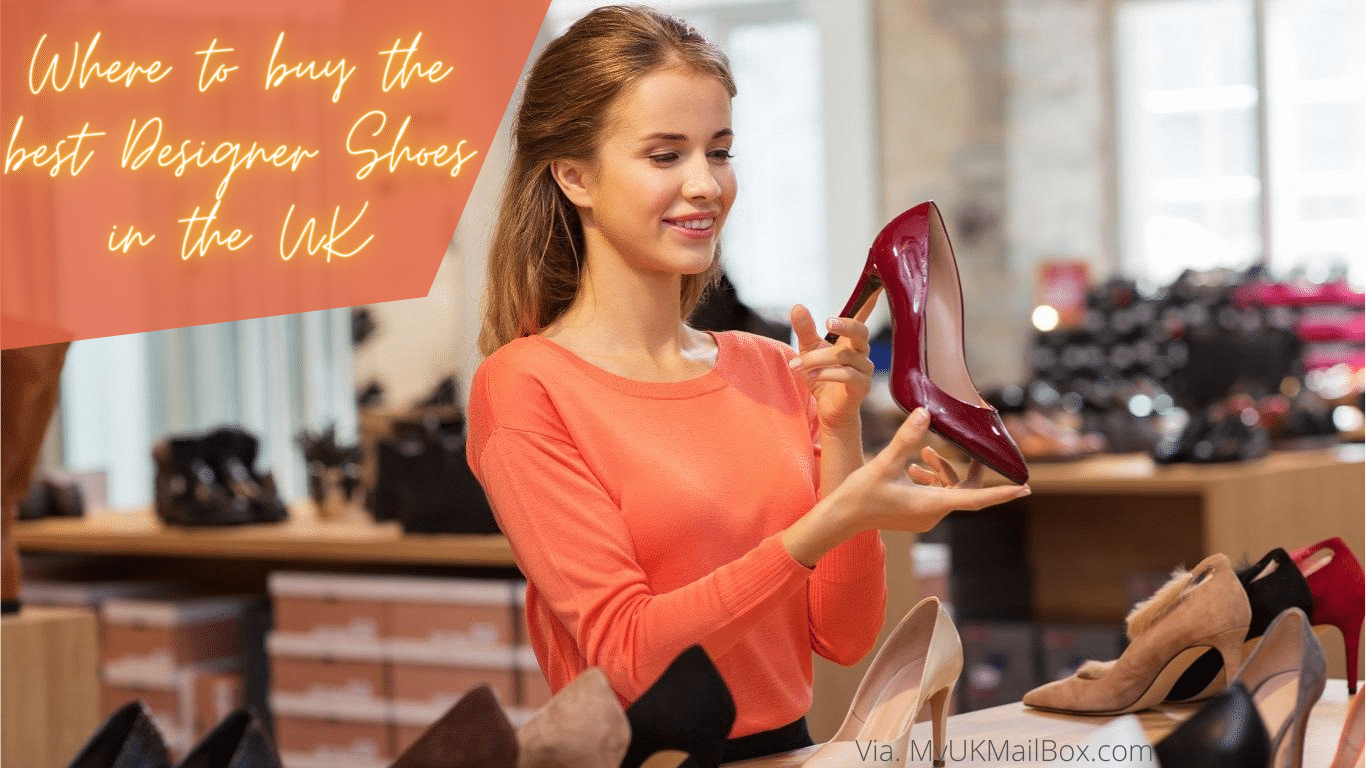 Where to buy the best Designer Shoes in the UK
If shoes are your "thing" then whatever your gender, you will almost surely desire at least one pair of designer, bespoke, handmade items of footwear to own.
The look, feel and smell of a brand-new pair of real quality shoes, trainers or boots are a thing to really behold, and the UK is one of the top destinations for buyers who love the best footwear money can buy.
So, we here at MyUKmailbox are going to give you some tips and advice on where in the UK you can find the best that is on offer.
Harvey Nichols Women's Shoes Collection.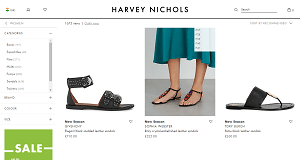 You ladies will find everything you want here if you love your designer footwear.
Everything from ballet flats to trainers to heels, you will find all that you desire here for your collection. From such prestigious designers as Alexander Wang, Manolo Blahnik, Gucci, Valentino and Alexander McQueen there is all that you could wish for in this fabulous Harvey Nichols collection.
This collection is really high-end luxury so indulge yourself and stock up your shoe collection here.
Zolando.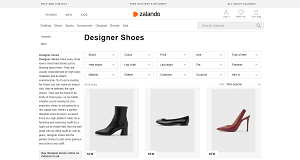 For both women and men this collection is ideal for anybody who is looking for fantastically attractive designer shoes at an affordable price. Nothing in this collection carries an out of reach price tag but the shoes really do look quality.
From such well-known marques as Hugo, Paul Smith, Ralph Lauren Jo Ghost, J. Lindeberg and Filippa K, this offers a superb range of beautiful footwear for both genders. The collection features a massive range, including boots, pumps, lace-ups, brogues, trainers and moccasins amongst it, with a wide range of styles and materials, leather, suede, fabric and synthetics.
Well worth a look!
Selfridges.
All we can say about this collection is Wow! Just take a look at the names on this roll call of quality shoe designers. How about Jimmy Choo, Saint Laurent, Christian Louboutin (some fabulous mens brogues by this guy, as well as the usual fab women's designs), Isabel Marant, Stella McCartney, Alexa Chung, and the names keep coming!
Imagine strolling out in a pair of black brogues with the trademark red soles chaps, or strutting your stuff in a pair of Malone Souliers black suede heel boots girls.
This really is a collection worth a look at for all tastes.
Harrods Men's Collection.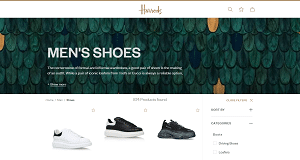 Have a peek at this super collection guys, everything here for the man who likes style and quality, at affordable prices. With understated Derbys, attractive Brogues, stylish Oxfords, contemporary Monks, comfy Loafers and practical Driving Shoes this is an excellent collection.
To drop a few designer names it features Magnanni, Churches Tods, Santoni, Paul Smith, to name just some of the designers contributing to the collection. This is a gathering of top fashion houses offering really well crafted footwear here.
Farfetch.
If you don't mind paying a little bit more for the perfect over-the- knee boots, stylish stiletto sandals, classy booties or smooth-looking mules then this is well worth a look. From esteemed houses such as Balenciaga, Oscar De La Renta, Dolce & Gabbana, Pollini or Nicholas Kirkwood, this collection has luxury all over it. Have a look ladies and see what you think.
(By the way they do have a sale on as well at the moment!)
We here at MyUKmailbox have given you a taster of some of the best shoe collections available in the UK, for both men and women, so have a look here and see what you think. There is something for all tastes and pockets here if you love your designer shoes.
Happy shopping!