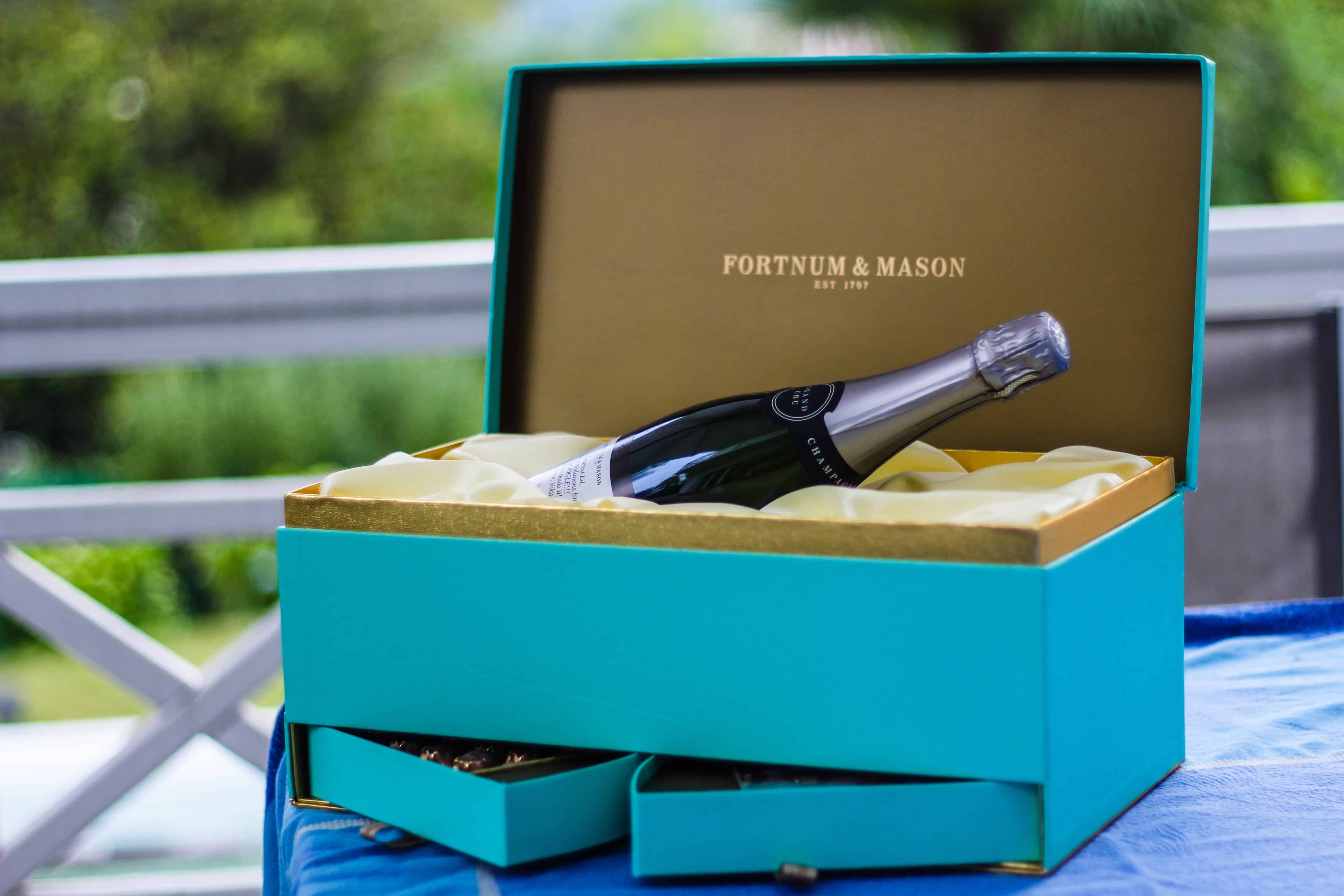 How to get a Fortnum and Mason USA delivery
In 1707, Hugh Mason and William Fortnum opened a small candle store on Duke Street, London, selling half-used candle wax from Queen Anne. Fast forward over three hundred years, and Fortnum and Mason are now one of the biggest and most recognisable names in the UK and worldwide.
With that in mind, not only does this article cover some of the brand's best products, you'll also discover how to get a Fortnum and Mason USA delivery that won't cost the earth.
Is there a Fortnum and Mason store in the US?
Sadly not.
There is only one store, and that's in London, England.
What are Fortnum and Mason famous for?
Fortnum's is famous for many things, from luxury tea, coffee and chocolate to the most exquisite wines. They have two food halls in-store, selling some of the world's finest cuisine, including:

Their gentlemen's department is world-renowned, while on the rooftop, you'll find gilded hives home to thousands of bees who produce the honey they sell in-store. Oh, and they were the first shop in the UK to sell Heinz Baked Beans.
But their best-known product is their goodie-filled wicker hampers, which they started selling in the 1730s after customers asked them to prepare food for their journeys between London and their countryside homes.
They grew massively in popularity in 1911 when they were sent to imprisoned suffragettes.
Their hampers also went on the first British expedition to a little thing called Mount Everest (you might have heard of it, it's kind of a big deal). And if that wasn't enough, they're now dispatched to over 120,000 customers annually.
Fancy one of their exquisite products for yourself?
Of course, you do.
Five must-have Fortnum and Mason products.
Before we show you how to get a Fortnum and Mason USA delivery, let's have a look at five popular products you'll love:
1. The Afternoon Tea Hamper
If you're ready to eat and drink until you're ready to pop, you'll love their Afternoon Tea Hamper. Inside you'll find:
Earl Grey, Afternoon Blend, Rose Pouchong and Darjeeling BOP teas
Dark roast Queen's Blend coffee
A 3-minute Tea Timer
Art Deco Strainer
Tea Towels
Two elegant glass tea cups and saucers with matching teapot
A copy of Time for Tea by Tom Parker Bowles
Traditional Shortbread Fingers
Salted Caramel Almonds
Turkish Delight
Fruitcake
Lemon Curd
Strawberry Preserve
Earl Grey Tea Biscuits
Piccadilly Selection Biscuit Tin
Pistachio and Clotted Cream Biscuits
Oh, and they've thrown in a Rosé Sparkling Tea, Crystallised Peppermints and Alcohol-Free Chocolate Truffles for good measure – for just £520.
If this hamper doesn't float your boat, don't worry, you're sure to find something better suited to your tastes in their online store.
2. Milk and Dark Chocolate Assorted Creams
If you want to sample their goods without going all in on a hamper, milk and dark chocolate lovers will go crazy for their handmade chocolate selection.
Mixed, poured and coated with the same recipe in the same way for decades, each box is filled with delicious flavours from vanilla and coffee to rose, violet, lemon and blackcurrant.
One taste and you'll be a fan forever.
3. Strawberry and Champagne Preserve
If you love a peanut and jelly sandwich, add a touch of class to your favourite snack with a Strawberry and Champagne Preserve.
Made from fresh Camarosas and Murano strawberries and Fortnum's Champagne and Marc de Champagne, it's a preserve that's easy to spread and fizzes in the mouth.
It's so good, you should book a Fortnum and Mason US delivery for this alone.
4. Ultimate Hot Chocolate Gift Box
If you're drooling, we don't blame you. There's nothing as comforting and cosy as a mug of hot chocolate. And there is none finer than Fortnum's Ultimate Gift Box. Inside, you'll find four flavours:
41% Milk Hot Chocolate (with a mouthwatering malty taste)
41% Salted Caramel Hot Chocolate (with a delectable hint of salt)
85% Dark Hot Chocolate (with tastebud tantalising red berry overtones)
100% Dark Hot Chocolate (with enchanting notes of coffee and spice)
Each flavour is made using Colombian fino de aroma cocoa beans, which gives their hot chocolate a unique taste that's loved worldwide.
Go on, get cosy and grab yourself a box or two.
5. Personalised Blanc de Blancs Champagne
Fancy treating a loved one to a bit of bubbly?
Then look no further than Fortnum's Blanc de Blancs Grand Cru Champagne. And for an added touch, you can personalise the bottle with any message you want.
Whether that's:
Pace yourself!
Sup away!
Let the good times flow!
Whoever the lucky recipient is (though we hope they'd pour you a glass) will love the light floral notes that accompany every sip.
But that's not all.
Fortnum and Mason also sell gifts, including jewellery, fragrances, tea sets, umbrellas, socks – and much more. So, don't feel confined to our small selection above, shop for more great products on their official store website
How to get a Fortnum and Mason USA delivery.
Although Fortnum's delivers internationally, if you're buying from the UK to ship abroad, chances are you'll make multiple purchases. And when you're buying goods from luxury brands and department stores like John Lewis, a Fortnum and Mason USA delivery on top of these won't come cheap.
That's where we come in.
By signing up to myUKmailbox, we provide you with a UK shipping address to use when buying online from the UK. All you need to do is input it as your delivery address at the checkout, and once purchased, they're delivered to our warehouse.
But here's the best bit, instead of having separate parcels costing you the earth to ship, you can consolidate all your purchases into fewer packages, making your Fortnum and Mason USA delivery even cheaper.
Sign up for myUKmailbox for free today and take advantage of our reliable and cost-effective UK parcel forwarding service.