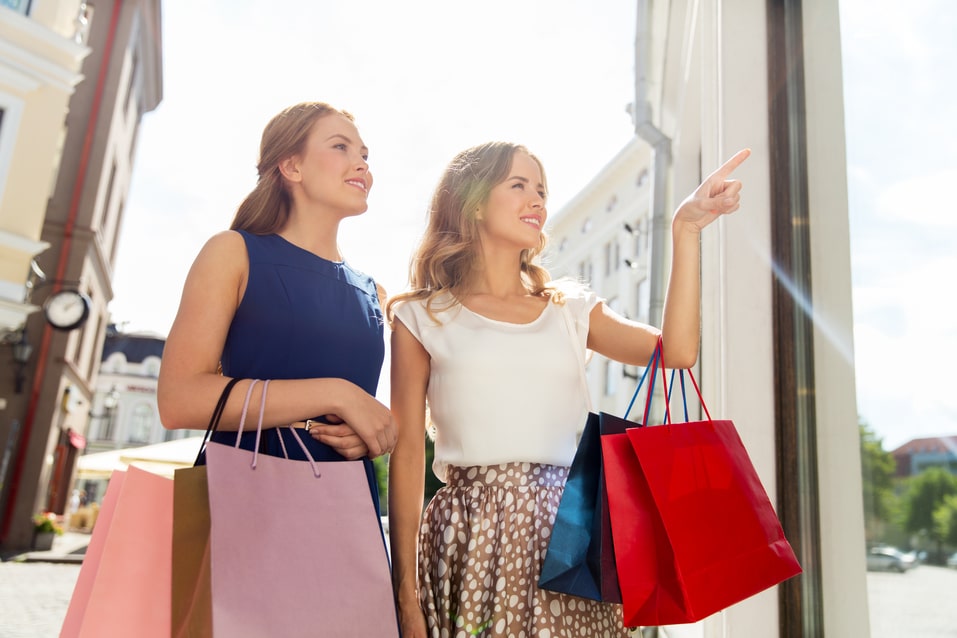 Luxury Brands to Buy in the UK and How to Ship Them?
There are so many luxury brands to buy in the UK you're pretty much spoilt for choice. Plus, there's nothing like a bit of retail therapy to make you feel on top of the blinkin' world.
With that in mind, we've researched some of the most well-known brands (and a few you might not have heard of) to compile a list of the best British luxury brands to buy in the UK.
Oh, and when you're done with that, keep scrolling to read how package consolidation can save you money on international shipping.
13 luxury brands to buy in the UK.
If you're ready to feel like the bee's knees, check out our list of thirteen designer brands available to buy in the UK now:

1. Vivienne Westwood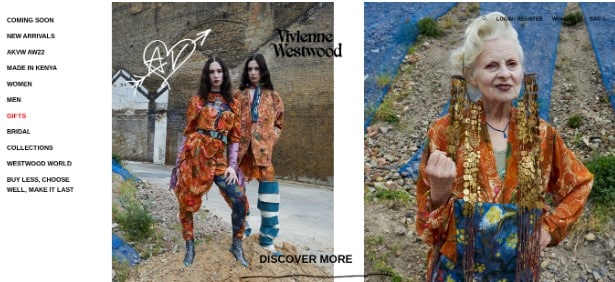 Vivienne Westwood opened her first punk boutique on London's King's Road in the 1970s – and it has grown into one of the world's most famous brands. If you're looking for something truly unique, whether it's dresses, trousers, bags, shoes with wild patterns and prints or eye-catching jewellery and gifts, Vivienne Westwood is the place for those with eclectic tastes.
Go punk it up.
2. Smythson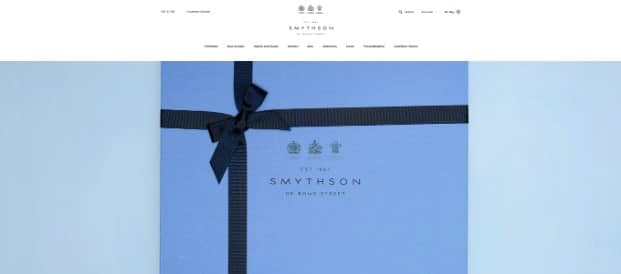 Looking for a bit of glamour to add to your home? Then look no further than Smythson of Bond Street. From stationary and desk accessories to tea sets and jewellery boxes, you'll find luxury trinkets that'll make any room sparkle. And if that wasn't enough, there are design bags, glasses cases, wallets and purses for the sophisticated gentleman and lady about town.
You'll pay a top-end premium, but quality doesn't come cheap.
3. Boodles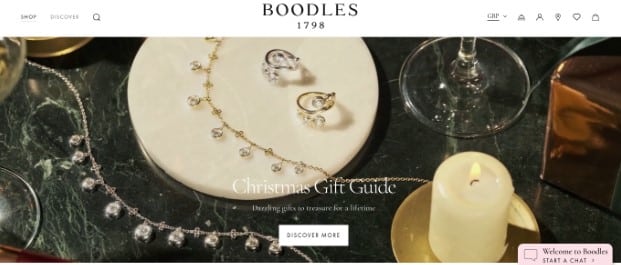 Founded in Liverpool in 1798 and experts in silversmithing, trophy-making and sourcing of precious and rare gemstones, Boodles has been sprinkling a bit of glitz and glamour over UK customers for centuries. If you're looking for a ring, necklace, watch or earrings to make people stop and take notice, you'll find it here
They're one of the most popular luxury brands to buy in the UK and revered jewellers worldwide – and it's easy to see why.
Go on, grab a little bit of Mersey paradise.
4. House of Hackney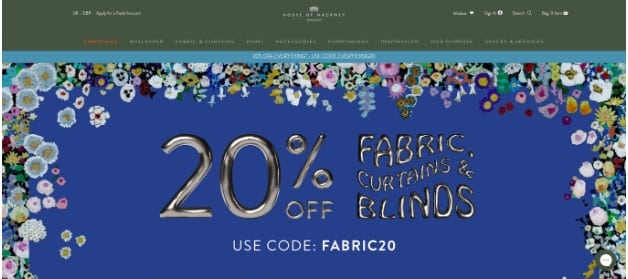 If your interior design tastes are eccentric and out there, you'll love House of Hackney. Famous for their avant-garde designs, you can pick up unique sofas, curtains, blinds, wallpaper, mirrors, lamps, vases – and a whole lot more – in characterful prints and colours.
You won't find anything plain or boring here.
You have to go to 10 Downing Street for that.
5. Hotel Chocolat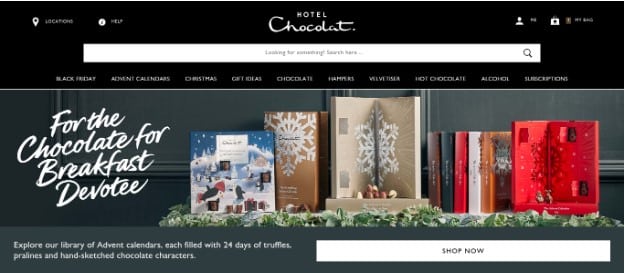 Fans of luxury chocolate rejoice by picking up loads of tasty treats at Hotel Chocolat. You'll find everything you need, including dark, milk and white chocolate, cocoa powder, and luxury hampers. You can also pick up velvetiser to ensure your chocolate mug is as smooth and tasty as possible.
If you've not got chocolate smeared round your mouth after shopping here, you're doing it wrong.
6. Mulberry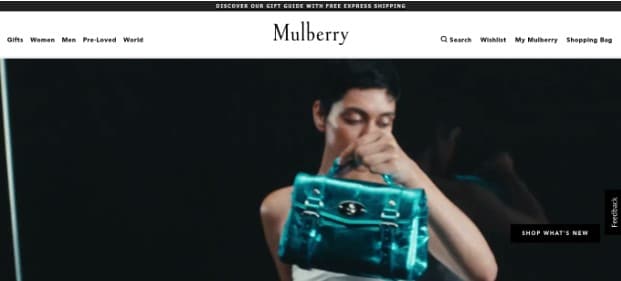 Mulberry is best known for making quality handbags from luxury materials and its minimalist, practical designs. But that's not all they do. Outerwear, shoes, luggage bags and holdalls are available for men and women. And don't forget to browse around the 'Pre-loved' section, you'll pick up a bargain and help Mulberry towards its sustainability goals.
Mulberry counts Victoria Beckham, Kate Winslet and Cameron Diaz as part of their customer base, so why not join them?
7. Bremont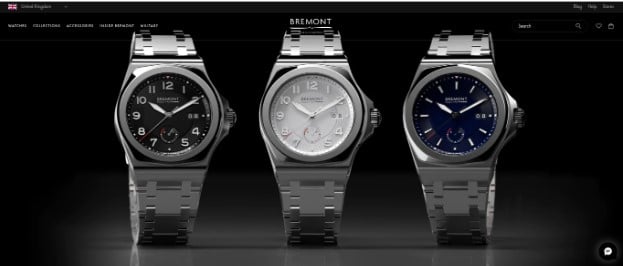 Based in Henley-on-Thames, Bremont is a luxury watchmaker that is about as English as it's possible to be. Why even their founders were called Giles and Nick English. They churn out over 50,000 watches every year from their 35,000-square-foot factory, but quantity never overrides quality.
If you're looking for a stylish timepiece to go around your wrist, a Bremont watch never disappoints
8. Ted Baker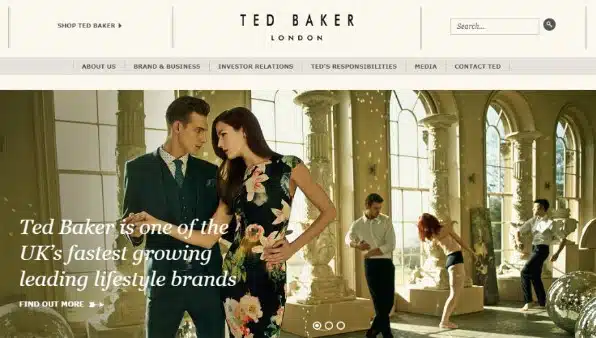 While Tom Baker (he played Doctor Who between 1974 & 1981) is old, Ted Baker is relatively young, having launched in the 1980s. But that didn't stop it from quickly becoming crazy popular worldwide and one of the most sought-after brands to buy in the UK. They're famous for their playful designs, and unlike many other luxury brands, there's something affordable for every budget.
So, whether it's bags, shoes, jackets, jumpers, dresses, chinos or homeware accessories you're after, don't skip this website.
Luxury at an affordable price – erm, yes, please.
9. Paul Smith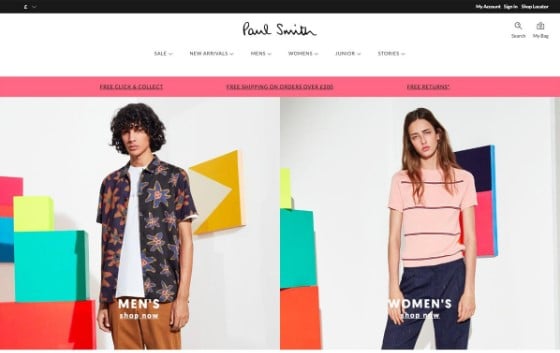 Its signature colourful stripes make Paul Smith one of the most recognisable designer brands in the world. You'll find it hard to resist adding more items to your cart once you've put one item into your basket, whether it's clothing, bag and shoe, furniture, lamps, fragrances, accessories or gifts.
Light up your life with a bucketload of colour.
10. Fortnum & Mason
If you enjoy the finer things, stop by Fortnum & Mason. They hold a Royal Warrant, which means they're endorsed by King Charles III. And with good reason, their range of tea, coffee, teapots, cups, hampers, biscuits, chocolate and gifts are of the utmost supreme quality.
They've been going for over 300 years, and they're a big favourite of customers in the United States.
So, if you want to posh up your home, there's no better place.
11. Pickett London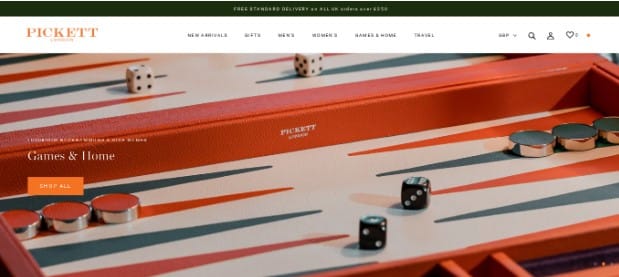 Luxury leather briefcases, gloves and shoes. High-end fashion that'll give passers-by whiplash. Games, accessories and homeware. You can kit out your home and wardrobe at Pickett London, and every purchase will ooze class and sophistication.
Not that you don't ooze it already, but Pickett will help it seep from every pour.
12. Kurt Geiger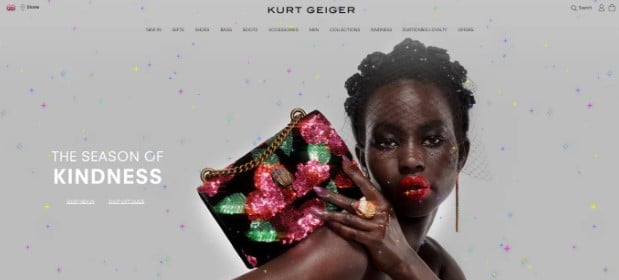 Originally a female-only shoe store when it opened in 1963, Kurt Geiger now caters to both men and women. Their famous Rainbow Kensington Leather Crossbody Bag is to die for. But if that's not for you, there are more than enough quality bags, sunglasses, items of jewellery and clothing to choose from.
13. Monica Vinader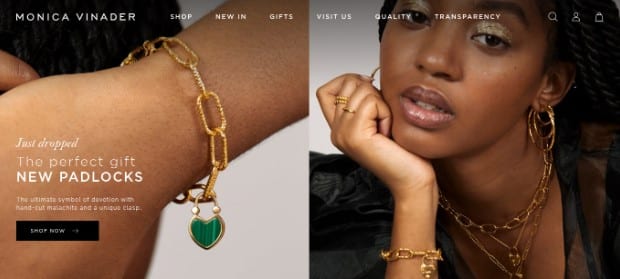 Founded in 2007, Monica Vinader prides itself on jewellery that straddles the line between fine and fashion jewellery. You'll find luxury rings, necklaces and earrings to add a bit of sparkle and individuality to your outfit. And it's a firm favourite of Kate, Princess of Wales.
We can't promise it'll help you marry a Prince or Princess, but you will feel royally glam.
Want more places to shop in the UK?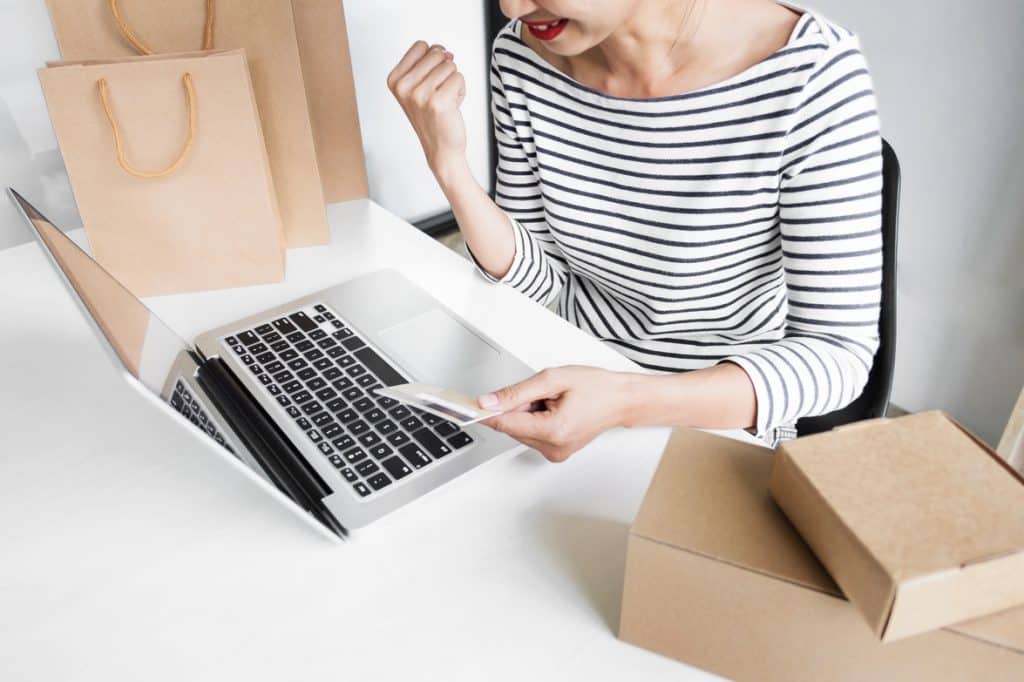 Then check out our articles:


Where To Buy The Best Sportswear & Sneakers In The UK
Top Brands Offering Kids Clothes – UK
Are there John Lewis stores in the USA?
Happy shopping!
How to ship your goods internationally – for less.
Now you've had a taste of our thirteen luxury brands to buy in the UK, the next step is shipping.
But here's the catch: purchasing goods from multiple UK websites and shipping them internationally costs.
Plus, they'll arrive on different days, and if you can't guarantee you'll be there, they could be left outside, and things left outside soon go walkabout.
It's a hassle and worry you don't need.
That's where we come in.
At myUkmailbox, we provide an international parcel forwarding shipping service that allows you to consolidate multiple purchases into fewer parcels. Not only does this save you on delivery fees, but you'll also get a delivery date, which means you'll be at home when your parcels arrive, safe and sound.
Shop and ship from the UK with myUKmailbox
Now you know which brands to buy in the UK and how to ship them for less, what are you waiting for?
Sign up for myUKmailbox for free today and take advantage of the reliable and cost-effective parcel forwarding service.