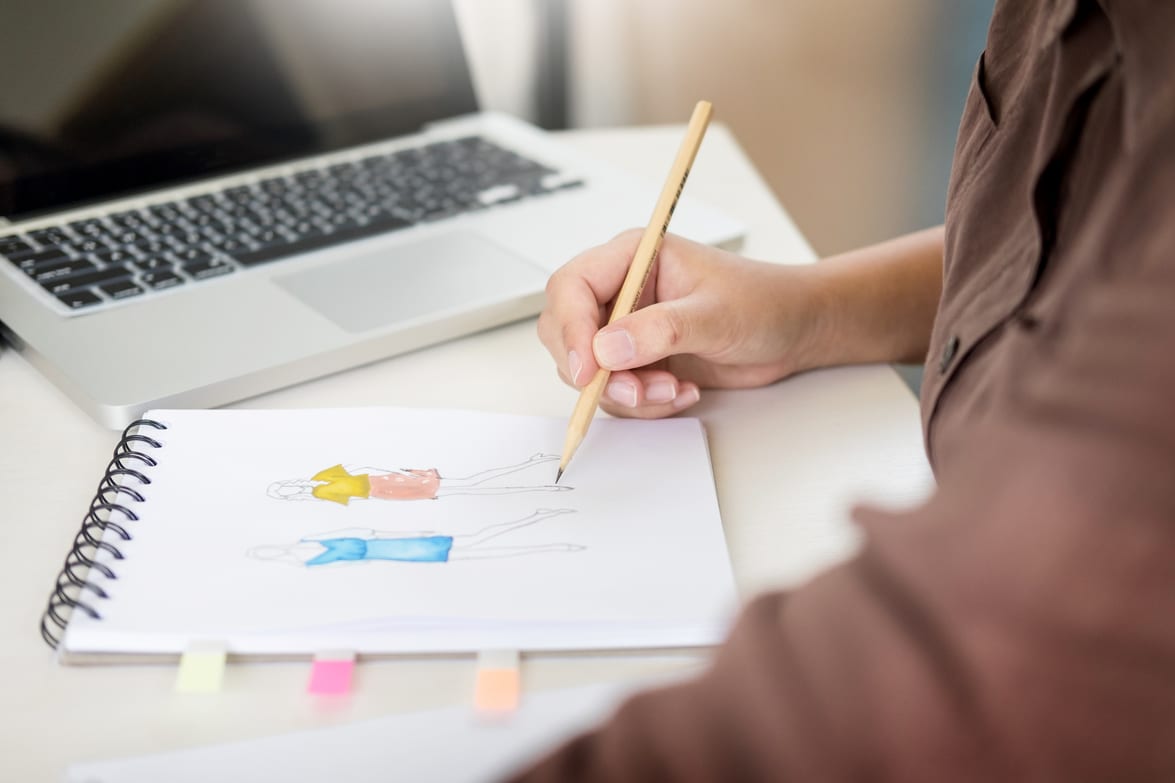 Top 10 UK Designer Brands
We all love to treat ourselves now and again, whether it's to a new suit, a handbag or a stylish new watch. A statement piece makes us feel good about ourselves – and it's scientifically proven too.
When we treat ourselves, dopamine (the feel-good hormone that makes us feel like we can fly like Superman) is released in the brain, boosts our mood and improves mental health, which can only be a good thing, right?
And because the United Kingdom loves its luxury brands, we've compiled a list of our favourite UK designer brands.
The Top 10 UK designer brands
If you're ready to feel pretty darn good about yourself, check out our list of designer brands available to buy in the UK now:
1. Burberry

Let's start with a classic UK designer brand, Burberry. Established way back in 1856, Burberry is now one of the top fashion brands in the UK for men, women and children.
Although famous for its high-end trench coats, Burberry is also one of the most sought-after brands for shoes, swimwear, leisurewear, bags, sunglasses, cosmetics, and a whole lot more.
But maybe what you'll recognise Burberry for most is their tartan-check pattern that has become their trademark — a trademark every fashionista wants to be seen with around town.
If you're looking for a chic London look, Burberry is the way to go.
2. Alexander McQueen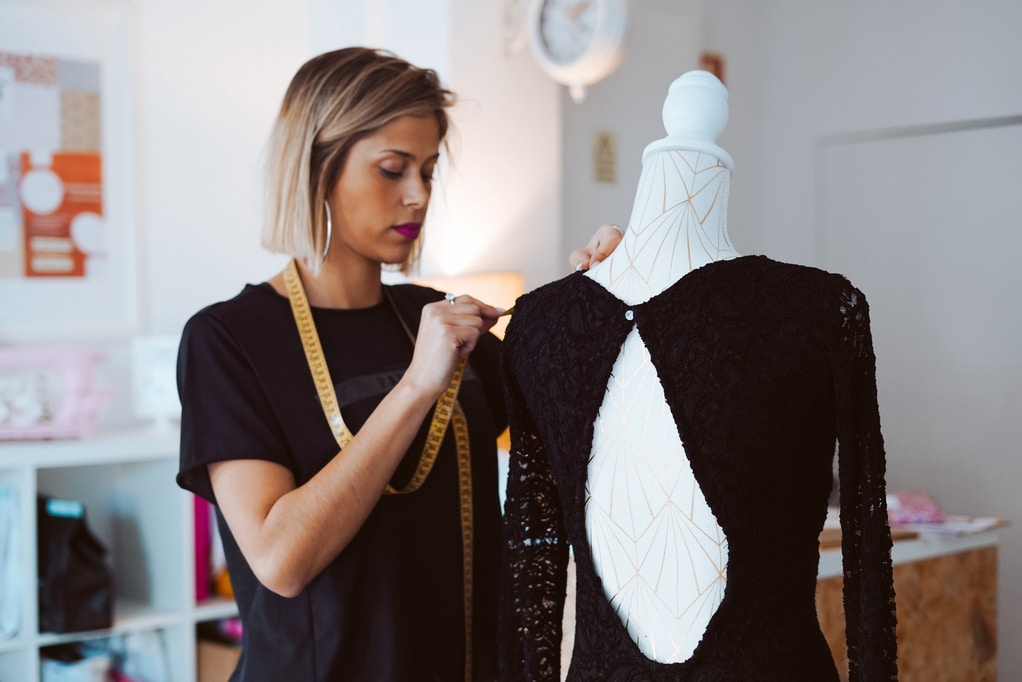 Born in Lewisham, London, Alexander McQueen has taken his artistic fashion creations from the UK capital to the world. And his designs are instantly recognisable as they almost always incorporate his trademark skull motif, whether on clothing, handbags or belt buckles.
Their range of trainers (sneakers) is massively popular, with a pair costing between £400 and £600 ($500 – $750).
Pricey?
Sure, but they're crafted using only the most exquisite, luxurious materials, including calfskin, so they're worth every penny. If sneakers aren't your thing, why not treat yourself to a coat, jacket, scarf or eye-catching piece of jewellery from one of the premier UK designer brands?
Ah, go on, treat yourself!
3. Stella McCartney
Stella McCartney is a pioneer of the UK designer fashion scene. Known for her "vegan style", the whole Stella McCartney range is made from non-violent and, where possible, sustainable materials.
Absolutely no animal skins or products are used. This is a massive plus, with more and more consumers moving away from animal testing and cruelty products.
Her range is aimed across the board, so there's something for men, women and children. So, whether you're a lady looking for cool wedges, jackets, lingerie or bags. A guy looking for something a little tailored. Or if you just want to treat the kids to some new summer wear, Stella McCartney has something for the whole family.
A brand that's gone from strength to strength, unlike her father, who went from writing songs like Yesterday in The Beatles to We All Stand Together – y'know, the one with the frogs *shudder*.
4. Louis Vuitton
This is the first designer on our list that isn't an actual UK brand, but that doesn't matter; it's still one of the most popular in the UK.
Louis Vuitton is one of the most recognisable brands on the market. And it's almost impossible to go for a night out or a holiday without seeing the famous LV logo emblazoned across bags and suitcases.
But they're more than just a 'bag' company.
They're also leaders in high-end jewellery, watches, wallets, clothing and footwear.
They create quality goods with a high resale value because anyone who is anyone wants to be seen carrying or wearing their famous monogram logo.
5. Ozwald Boateng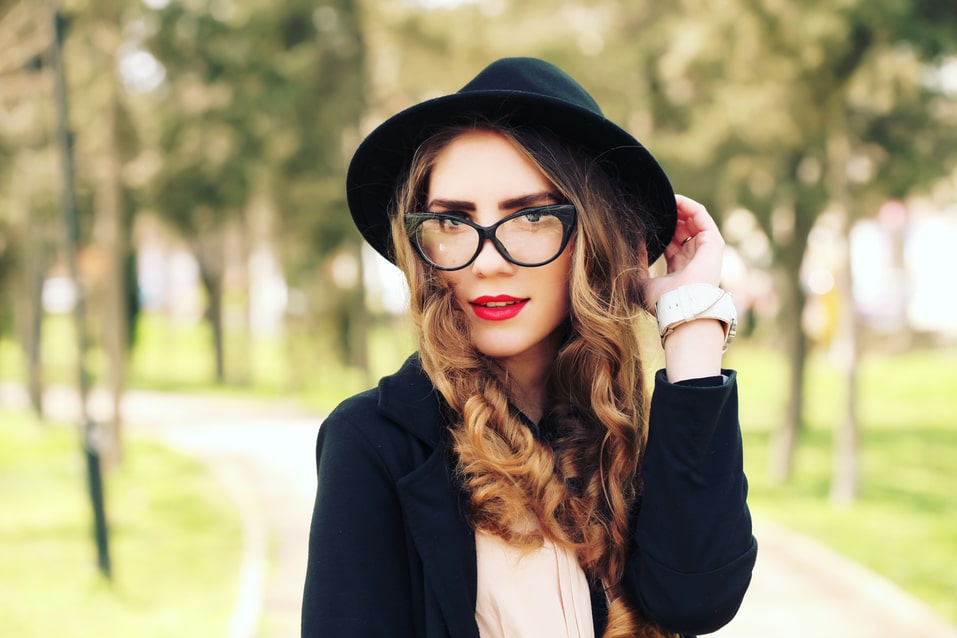 Ozwald Boateng opened his first store in London's Savile Row at the tender age of 28 and has since become one of the most renowned names in the men's fashion industry. So much so that, in 2003, he was named creative director of Givenchy.
The brand is credited with revolutionising the male silhouette through modern bespoke tailoring. Each shirt, pocket square, tie, and scarf is a statement piece to make the wearer feel cool and original.
And considering Ozwald Boateng has cut gorgeous suits for Mick Jagger, David Bowie, Jude Law and Robbie Williams, it's not hard to see why this is one of the top UK designer brands.
6. Prada
Prada's signature style is modern, classic and a little "outside the box", which can sometimes be slightly eccentric. However, from their hats, sunglasses and clothing to their shoes and handbags, they always draw on their northern Italian tradition of elegance and quality craftsmanship.
Prada handbags are their bestsellers and with good cause. Made from quality leather and durable synthetics, they last for years and never go out of fashion. But it's not just a design brand for women. Prada is one of the top men's designer brands too, with plenty to choose from, including hats, jackets, cardholders and shoes — all made to Prada's exquisite standards.
Reason enough for Prada to make the top 10 of any designer brands list.
7. JW Anderson
Hailing from Northern Ireland, Jonathan Anderson launched his designer brand JW Anderson in London in 2008. Initially, the brand was tailored exclusively to men before embracing women's fashion from 2010 onwards.
Since then, the brand has collaborated with Versace and TopShop and specialises in everything from jackets, coats, dresses and skirts for women to sweatshirts, knitwear, hoodies and sneakers for men.
What are you waiting for?
Get buying!
8. Rigby & Peller
Rigby & Peller has been a fixture in London's Mayfair since 1939, tailoring exclusively to women looking for the most exquisite nightwear, lingerie and swimwear.
In the brand's own words, they: "embrace womanhood and enhance curves that deserve to be shown off."
So, whether it's lacy lingerie or a basque with matching briefs to make the wearer feel sensual. Or a perfect fit swimsuit or bikini with cup sizes ranging from A through to J. Rigby & Peller pride themselves on having the perfect bras, briefs and swimwear to fit every body type.
9. Yves Saint Laurent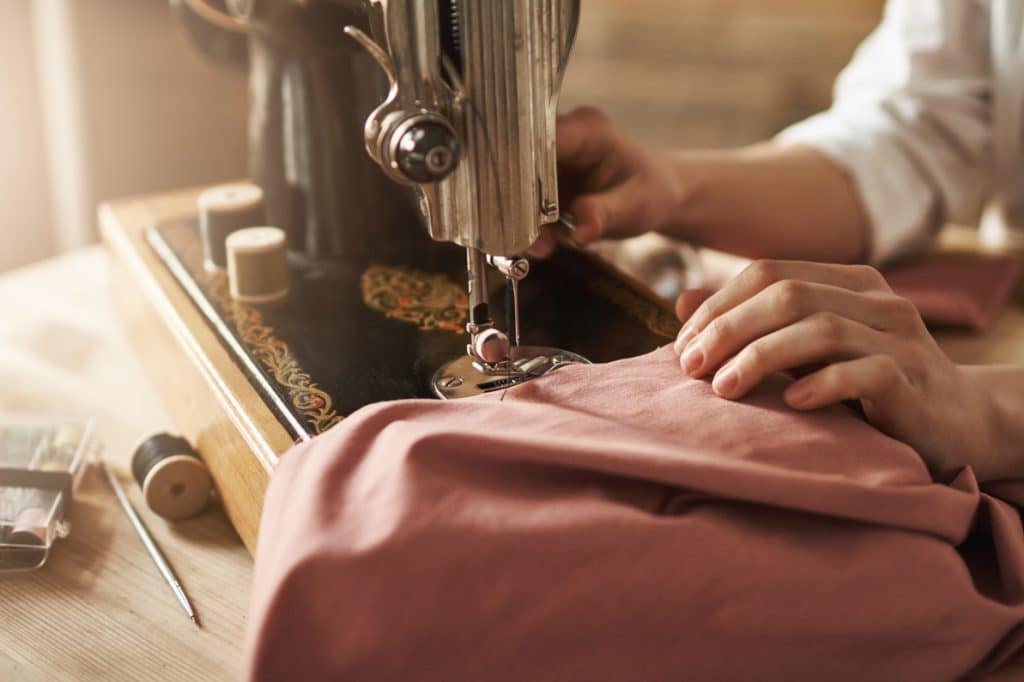 Yves Saint Laurent is still one of the world's leading designers, known for taking inspiration from modern haute couture and street trends. YSL also embraces youth culture, with many pieces embodying gender fluidity through gender-neutral clothing.
In their own words, YSL is a "fusion of chic Parisian flair infused with a rock 'n' roll, rebellious edge".
And everyone loves a rebel, right?
10. Armani
Last but certainly not least is Armani.
Let's face it. No top 10 designer brands list would be complete without them. Endlessly cool with clean lines and elegance, Armani believes in fashion that lasts for more than one season. They are the undisputed KIngs of quality over quantity.
Whether it's evening wear you're looking for or something to work out in down the gym, Armani delivers. And with the launch of their Sustainable Collection, you can look stylish while saving the planet.
Save the earth like a superhero. Shop Armani now!
3 tips for buying top designer brands available in the UK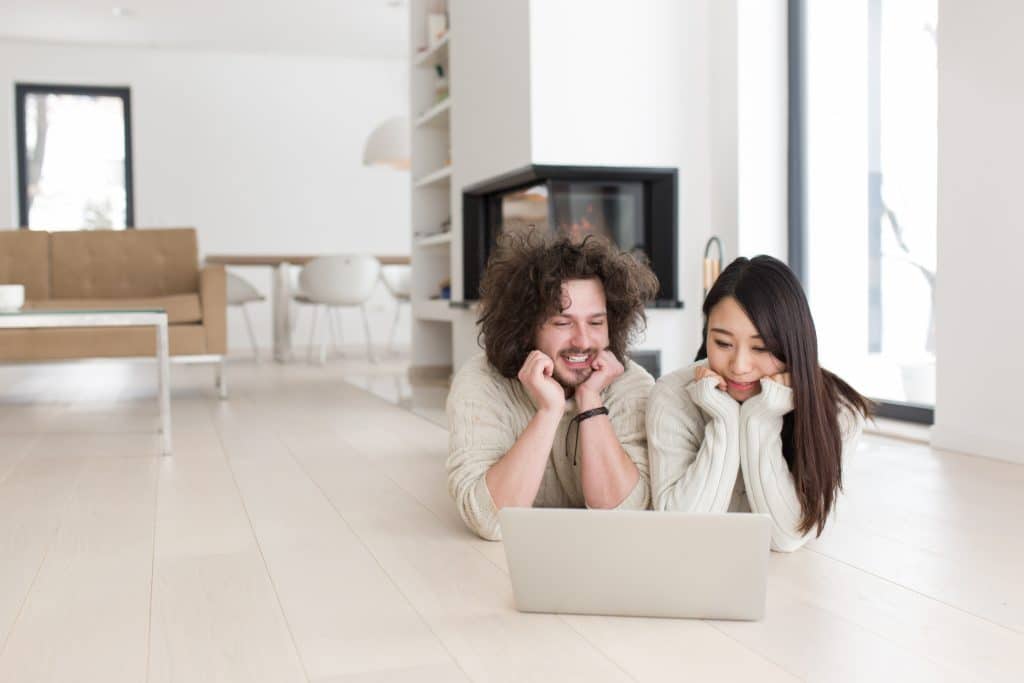 If you're looking to buy designer goods, here are the most important things to consider:
1. Quality over quantity


The quality of designer wear means they last much longer than cheaper alternatives. Although you pay more initially, you save money on four or five replacements of an inferior product in the long run.
Designer brands are also much sought after, making their resale value extremely high.
2. Save for luxury items


Spending big gives you a buzz, but make sure you don't leave yourself out of pocket. There's no sense in getting into debt for a new watch or necklace, so save before splashing the cash.
Plus, saving makes a purchase feel that little bit more special anyway.
3. Look for sales


Even designer brands have sales, so if you're looking for something swish, look for Black Friday, Christmas or January deals. Or find out if your favourite designer brand has sales at different times of the year.
Holding out for sales can save you money on something you'll cherish for years to come.
A lot of the above have sales or clearance pages, so pick up something amazing at a fraction of the price, you savvy buyer you.
Want more places to shop in the UK?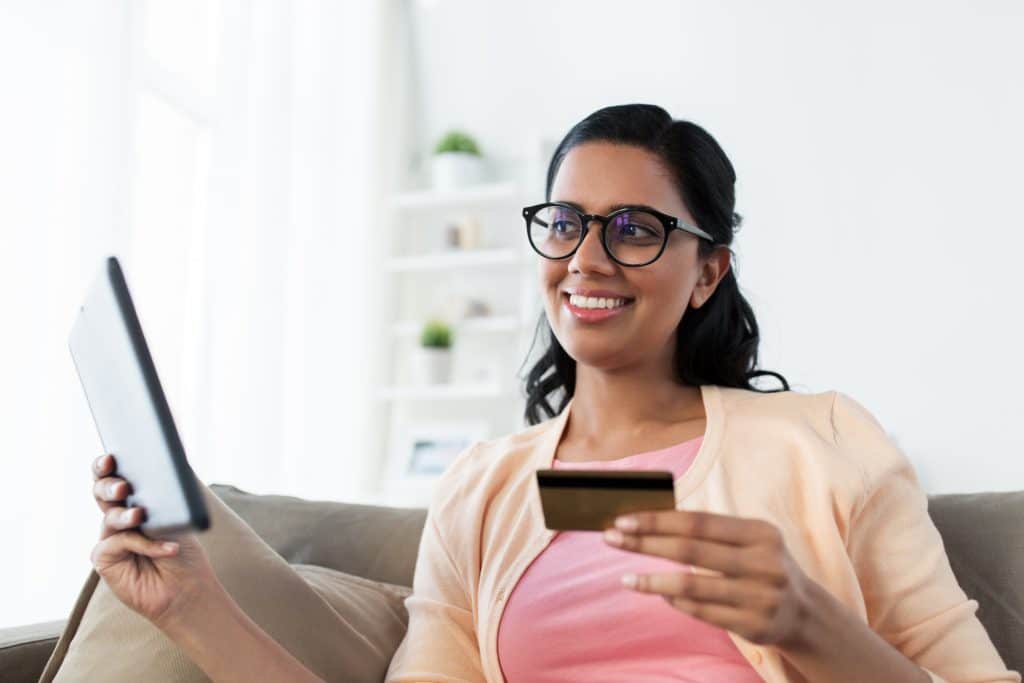 Has our list got you foaming at the mouth? If so, and you want more, you can find great UK brands in our articles:

Shop and ship UK designer brands with myUKmailbox
Luxury UK designer brands don't come cheap, so when purchasing an Ozwald Boateng shirt and tie, a Stella McCartney jacket or an LV bag from the UK, you want to make sure it reaches you safely.
That's where we come in.
At myUKmailbox, we provide international shipping from vendors who don't deliver outside the UK. With our parcel forwarding service, you'll be able to receive the items you want, no matter where you live (we don't deliver to the Lost City of Atlantis as A. it's wet and B. we don't know where it is).
For everywhere else, sign up for myUKmailbox for free today and take advantage of the reliable and cost-effective UK parcel forwarding service.