Trending Technology – August 2016
Ground-breaking.
New releases.
Technology.
What is it about the fall that brings out the best in new electronics?
Technology releases seem to be hotter and more exciting this time of year.
And for good reason.
The latest and greatest technology releases are impressive to say the least.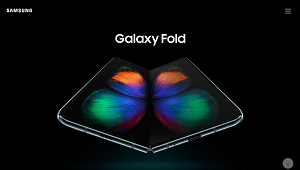 The latest flagship phone from Samsung is arriving with great fanfare. The company is skipping from the Galaxy Note 5 straight to the Galaxy Note 7. The Note 7 is expected to include a full range of impressive features including an iris scanner and improved VR capabilities. With details on pricing just emerging, it won't be long before you can order your own Galaxy Note 7 and have it shipped directly to your door using MYUK.
PlayStation is entering the world of Virtual Reality in a big way on October 13. By New Years there are expected to be more than 50 games that take advantage of the PlayStation VR add-on. The PlayStation VR is compatible with the PlayStation 4 and costs less than both HTC Vive and Oculus Rift. This will make it the most accessible virtual reality platform, and best of all, you can buy it directly without any hassles using your MYUK account.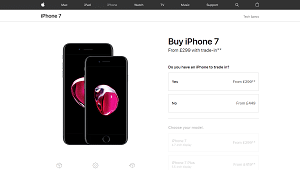 The iPhone 7 and 7 Plus will easily be the most anticipated phone release of 2016, even if the update isn't much different than the 6 and 6s. The new iPhone will be here in the fall sometime and is rumored to feature an improved camera and second rear camera on the Plus. There is also the possibility of waterproofing and extended battery life. Rumors are also flying about the new speaker and lack of headphone jack on the iPhone 7 and what that may mean for listening to the device. Reserve your own after the announcement in September and have it shipped to you easily.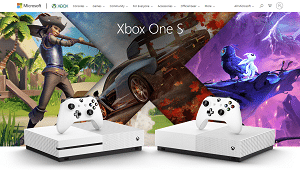 That latest version of Xbox is arrived this month and there are plenty of improvements. The case for the game system is 40 percent smaller than the current Xbox One and it will play 4K Blu-Rays and include HDR video support. As the fall continues you can expect the price to fall close to $299 US, but in the meantime the first release of the One S is retailing at $399 for 2TB. Grab one for yourself today through MYUK.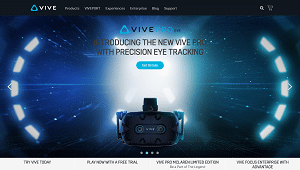 Called "the most advanced VR system ever sold", the Vive is a large system that is amazingly powerful and makes it simple to experience a true 360 degree virtual reality experience. The Vive includes wireless controllers and a powerful headset along with the ability to walk around in the virtual reality game, which is a huge advancement over other VR systems. The Vive is entirely customizable, and it can be yours after ordering through MYUK.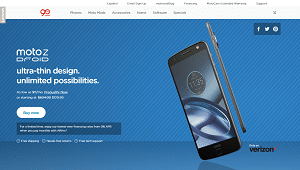 Motorola released the Moto Z phone in late July and the latest version includes some impressive features as well as a nice selection of snap-on modular accessories. You'll be able to buy not only a new Moto Z, but you can improve the phone even more with a snap-on projector, JBL speaker and several additional battery packs. Although you may not need the additional battery packs if you buy the Force version of the Moto Z as it includes a larger battery already. Get yours today through MYUK's buying and shipping program.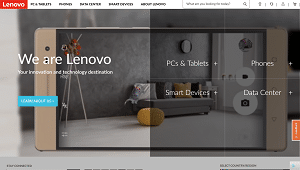 The first Google Tango phone will be arriving in September and it's going to be a fun one. The Phab2 Pro sports a 6.4 inch Quad HD display and a depth-sensing camera. The phablet is expected to have an impressive AR experience and take full advantage of Google's new indoor mapping technology. Order your own through MYUK as soon as it becomes available.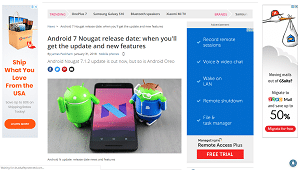 The latest Android release is expected to appear later this fall and it should be a fun update to the Android line. With the Nougat, you will be able to reply to notifications in line and you can take advantage of a new Google Assistant. There is also going to be a Doze mode to improve battery life as well as multi-window support and viewing experience. You can update your Android experience without delays thanks to shipping through MYUK.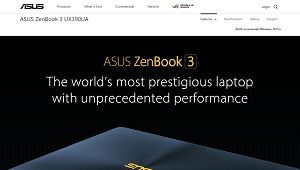 The Asus Zenbook 3 is going to be the thinnest laptop at the world at only 11.9 mm thick. That's smaller than both the HP Spectre and the Apple MacBook. If you're looking for a lightweight laptop with a complete 12.5-inch full HD screen this is a great option. There is even a USB Type-C port on the machine as well.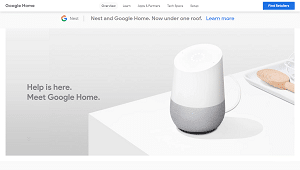 Google is ready to take on the Amazon Echo. The Google Home is a voice-controlled speaker that includes the same "OK Google" feature on Google phones and smart watches. While the price hasn't been released yet, the Google Home is eagerly anticipated. Also anticipated is a new update to the Amazon Echo. The Echo 2 is rumored to be in design or production and may appear sometime in the very near future. Whichever virtual home assistant you choose, you can have it delivered straight to you thanks to MYUK.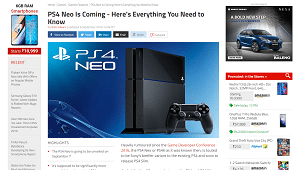 The upgraded PS4 is arrived, and rumor has it the new system may arrive before the end of 2016. The PS4 Neo isn't a huge update over the existing PS4, but it does include 4K video support and perhaps better performance for the new Playstation VR equipment as well. This system is ideal for those who held off on the original PS4 waiting for something just a bit more improved. Order yours as soon as it arrives using MYUK.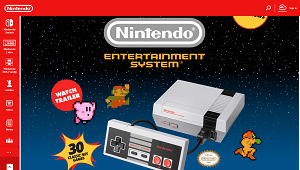 For those who love the original Nintendo games, there is a bit of nostalgia coming your way in the fall of 2016. A retro version of the original 1980s NEW is coming with 30 built-in games including Donkey Kong, Zelda and Super Mario Bros. Hook it up to your HDTV for just $60 USD when it arrives in November. Simply order yours through MYUK and have it brought right to your door.
While there was great speculation that the revolutionary Nintendo NX might be arrived before the end of the year, it's not going to make it. Look for the new Nintendo NX in the spring of 2017, but this fall should at least provide you with a chance to learn more about the system including how the new platform will work.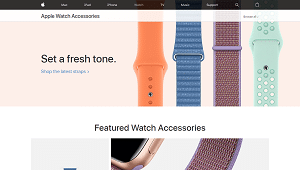 While it's just rumor and speculation at this point, the Apple Watch 2 may be making an appearance sooner rather than later. The original Apple Watch is more than a year old and it's being sold at steeper and steeper discounts. That means the environment is ripe for a redesign or simply a few new features sometime during the coming months. When it does arrive, be confident that you can have yours in-hand simply using MYUK.
Whether you're shopping for the holidays or simply looking for ways to improve your own collection of electronics and gadgets, the fall of 2016 isn't likely to disappoint. There are so many new releases in the new few months, you'll have a hard time deciding how to spend your money. Just know that the hardest part will be the deciding. The ordering and shipping is easier than ever using your MYUK account at myukmailbox.com.