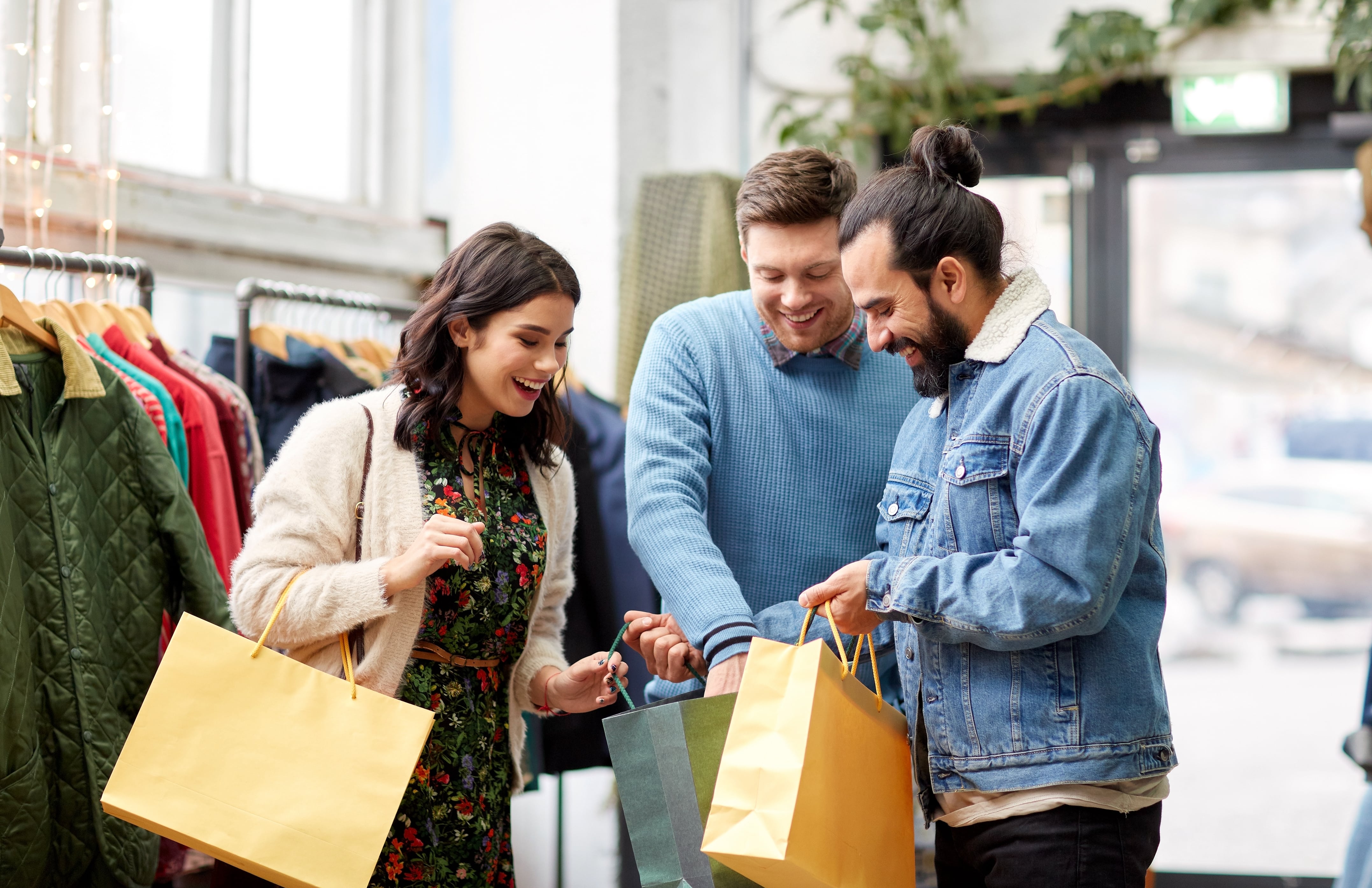 Shop and Ship Consolidated Shipments: 3 Clever Hacks to Buy UK Brands From Wherever You Are
When buying from your favourite UK brands, like Dr Martens, Hamleys, Burberry – and many more – you need to think about how to shop and ship consolidated shipments. If you don't, you can run into a couple of problems.
Why you need to shop and ship consolidated shipments.
Purchasing from several online UK stores and getting them delivered can lead to the following issues:
1. Excessive postage costs
Multiple purchases from multiple stores result in, yep, you guessed it, multiple deliveries. All are priced separately, sometimes excessively, due to international shipping.
2. Multiple deliveries
If you don't shop and ship consolidated shipments, parcels will arrive on different days, which means you might have the inconvenience of having to reschedule a delivery or pick it up from the courier's depot yourself.
3. Increased carbon emissions
When you shop and ship consolidated shipping, the number of parcels is reduced, which means the carbon footprint of your purchases is significantly lower.
Crucial with sustainability being high on many people's agendas these days.
4. Higher damage risk
Shipping multiple packages greatly increases the risk of damage during transit, especially if there is space in the box.
***
These are problems you shouldn't need to worry about.
And the best part?
They're completely avoidable with consolidated shipping.
What is consolidated shipping?
Consolidated shipping is when you purchase several items from multiple online websites. Instead of delivering each parcel separately, your goods are repackaged and shipped in one box (or as few as possible).With that in mind, we will show you three clever hacks a great parcel forwarding company will implement to save you money wherever you are in the world.
3 clever hacks to help you shop and ship consolidated shipments.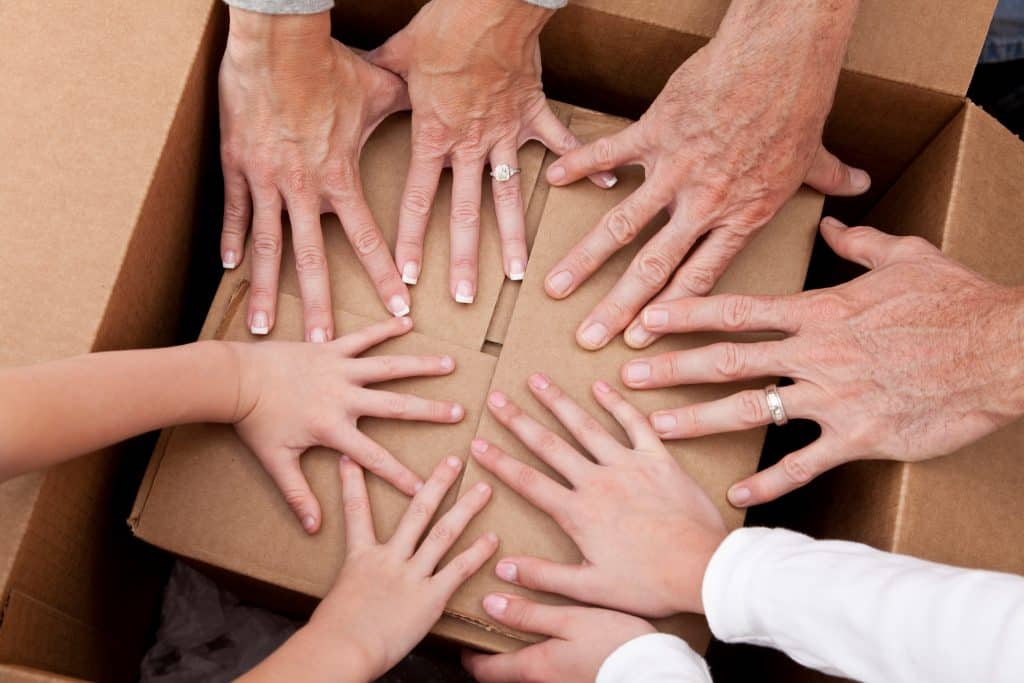 When it comes to shipping consolidation, any parcel forwarding service worth its salt will implement these X clever hacks:
1. Stack items to reduce space
While items might be an array of strange and wonderful shapes, they'll often arrive in a box. This allows items to be stacked in an order that reduces wasted space inside the box.
Think of it as Tetris without the boxes disappearing!

2. Place items inside each other
If safe, items can and will be placed inside each other (like a Russian doll, unless you're buying a Russian doll, in which case, job done!). This is a great space saver. And if it's something soft, like bedding or clothing, it will protect fragile items.

3. Cut down boxes to size
If there's space at the top of the parcel once everything is repacked, a box should be cut down to level.
Why ?Because space is chargeable, which means you could be paying for fresh air. You don't pay for the air you breathe, so why should you pay for it inside a box?
How consolidation shipping saves you money.
Did you know that consolidation shipping costs can vary depending on your chosen company And that's not all. Almost all charge a higher rate for the first 1kg of a shipment.
So, let's say shipping company charges:-
– £30.00 for the first kilogram of a shipment
– £7.00 for every additional kilogram
Then shipping three packages weighing 2kg would cost you a total of £111.00.
By consolidating your parcels, you only pay the first kilogram charge once, instead of shelling out that extra £30.00 each time for separately shipped packages. So, in the case of the example above, you'd only pay £51.00.
The above is only an example. In reality, you can pay much less than this.
And one way to do that is with myUKmailbox.
How our process works.
When you shop and ship consolidated shipments with myUKmailbox, the process works like this:
1. You order your items
2. Your parcels are added to your account
3. When you're ready, you request a consolidated
When your parcels arrive at our warehouse, our trusty team opens each package and carefully removes the items inside.
But don't worry; your goods are in good hands.
After sorting through everything, we repack them into a bigger box or several packages if one isn't big enough to fit everything in snugly.
How much does myUKmailbox consolidation shipping cost?
At myUkmailbox, we have three price plans to choose from:
Starter
Sign-up is free, you get 30 days of free storage, and parcel consolidation is only £2.50 per package.
Standard
Sign-up costs £2.99 per month, you get 40 days of free storage, you can ship to multiple international addresses, and parcel consolidation costs £1.00 per package.
Premium
Sign-up costs £14.99 per month, you get 60 days of free storage, you can ship to multiple international addresses, and parcel consolidation is completely free.
***
To learn more about how to shop and ship consolidated shipments with us, visit our Pricing page.
Shop and ship consolidated shipping from the UK today.
Looking to buy online from the UK but need a UK shipping address to get it done?
No worries, we've got you covered.
By signing up with myUKmailbox, you'll get a UK shipping address to use when purchasing from UK-based online stores. Simply input the address at the checkout, and once you've completed your purchases, we'll handle the rest by forwarding your items to you.
And the best part?
You can sign up for myUKmailbox for free today.
Say goodbye to pricey shipping fees and hello to our reliable and cost-effective UK parcel forwarding service.