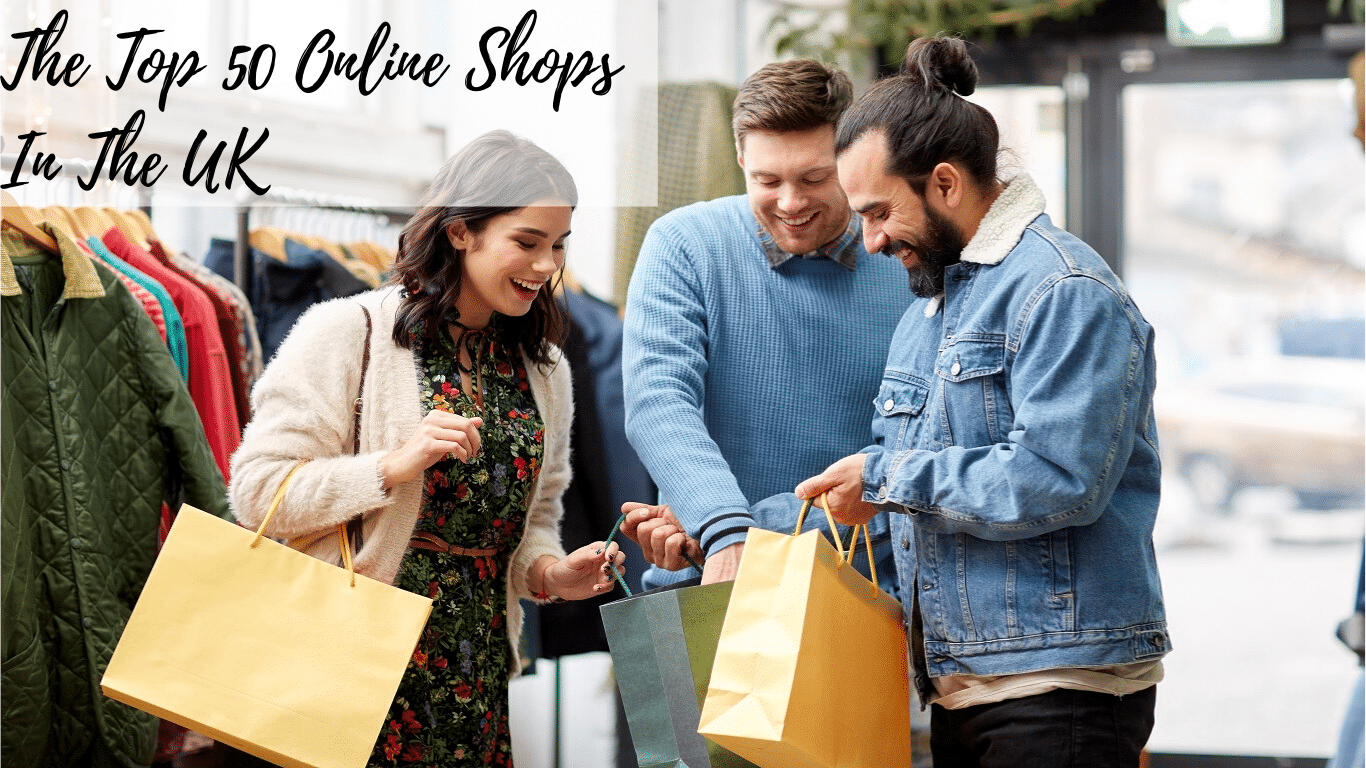 Top 50 Online Shopping Sites in the UK
The internet has forever changed how we shop. And while nothing beats going into a store to touch, feel or try a product before we buy it, the reality is that most of our purchasing now happens online.
One of the most popular places to do that is on UK websites.
Why?
Because when it comes to high-quality, affordable products, there's no better place.
UK stores are filled with everything, from celebrity-inspired fashions to beauty products and household appliances. And while UK shoppers have the luxury of visiting a physical store, those outside the United Kingdom can find better deals by visiting their online stores:
With that in mind, we've compiled a list of the top 50 online shopping sites in the UK. Starting with the top 10.
Top 10 Online Shops in the UK
1. Amazon UK
Amazon UK is one of the most popular online shopping sites in the UK. It's a global marketplace where you can purchase everything from high-end electronics and designer clothes to hard-to-find and obscure items.
Okay, so it doesn't have a physical store, but it's the perfect place to start your UK online shopping experience.
2. John Lewis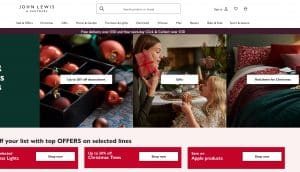 John Lewis offers a wide range of tech, homeware, beauty, lighting, fashion and garden products. And there's a wide selection of gifts and toys too. It's one of the UK's premium department stores with 35 outlets nationwide, and while it's at the higher end of the pricing scale, the quality of its products is second to none.
3. Argos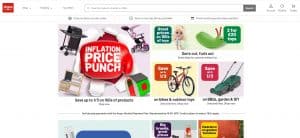 Another popular UK merchant that sells a wide variety of household and department store items is Argos. There's so much to choose from that it's now one of the go-to websites every Christmas. If you're looking for a little treat at an affordable price, Argos is the place.
4. Marks and Spencer
M&S is a multinational retailer of high-end clothing, lingerie, furniture, home décor, and gourmet food (although you won't be able to purchase those if you're an international buyer). It's one of the biggest names on the British high street with quality only matched by John Lewis.
5. Next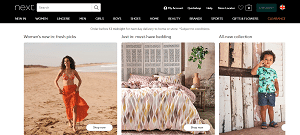 Next is an in-house label of high-end men's, women's, and children's clothing – along with housewares and accessories. While they have several stores all over the UK, Next is also an international merchant that offers international delivery to more than 70 countries.
Check their "Clearance" section for great deals on discounted items.
6. Boots
Boots is a famous pharmacy chain in the UK and Ireland and can be found on the high street, in airports and in shopping centres. They sell over-the-counter medication, perfumes, cosmetics, health and wellness items, and prescription medicines.
7. Homebase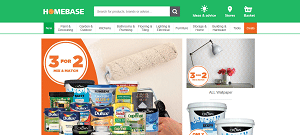 Homebase is a home improvement and garden centre store that carries everything you need for those renovation or lawn projects. There are a lot of bargains to be had, especially if you want to freshen your home without paying over-the-top prices.
8. IWOOT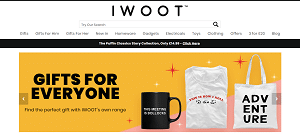 IWOOT is a cool little shop where you can shop online for geeky techy gifts and gadgets. You'll find electronic items, apparel and toys. And they usually have a 3 for £20 deal where you can land some great bargains.
9. Wickes
Wickes is another home improvement store where you can order products like flooring, paint, lumber, tools, and appliances. Be sure to sign up for the Wickes email list to have special offers and vouchers sent to your inbox as they become available.
10. Jacamo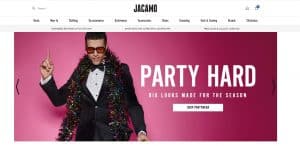 Jacamo is a men's clothing specialist, and it's the place to go if you're looking for something in every size and shape. From jeans, tees and joggers to suits, shoes and blazers, their range will keep you on their site for hours.
10. PC World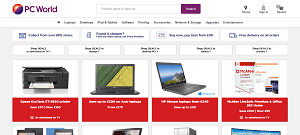 PC World is a retailer of computers, printers, and other peripheral devices and accessories. They offer free next-day delivery as well as free Click and Collect service at any of their 800 UK locations. Be sure to shop their Deal of The Day promo for instant savings on a different product each day.
Other Top Online Stores Worth Exploring
Littlewoods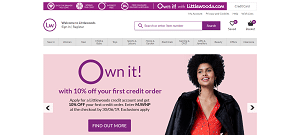 Littlewoods is an online retailer of high-end fashion designs for men and women, as well as fragrances, accessories, gifts, jewellery, and more. They regularly have 40% off sales, so look out for those. Oh, and you'll also find great deals in the 'Clearance' section too.
Halfords
Halfords is a UK online shopping site for cycling accessories, car parts, tools, and related items. Be sure to sign up for their email list to have special offers and vouchers sent to your inbox as they become available.
SportsDirect UK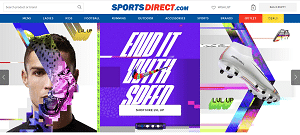 SportsDirect UK is a popular retailer of sporting apparel and accessories. They have clothing and shoes for men, women, and children – along with a wide range of products for nearly every sport and outdoor activity imaginable. Be sure to shop their "Deals" section to find the best prices on featured products.
Debenhams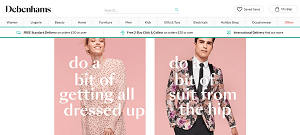 Debenhams' high street demise was much publicised during the pandemic. Still, it survives as an online store known for its designer clothing and accessories for men, women, and children, as well as perfumes, cosmetics, furniture, gifts and homeware.
Be sure to sign up for their email list to have special deals sent to your inbox as they become available.
Hollister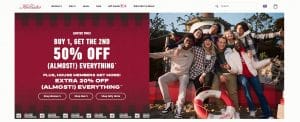 Hollister sells designer tees, jeans, jumpers, hoodies, sportswear and sneakers aimed at teens and young adults (but there's a lot for more mature buyers too). Check out their 'Sale' section for the latest high-end products at discount prices.
River Island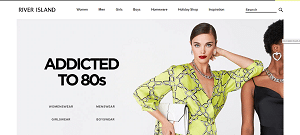 River Island is another popular clothing shop with fashionable apparel for men, women, and kids. It's one of the most recognisable names on the UK high street, and by joining their email list, you get special offers sent to your inbox and 15% off your first shop.
The Body Shop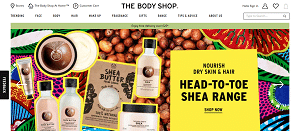 The Body Shop is the perfect place to find skincare products, cosmetics, and perfume. They have products to keep you young, beautiful, and glamorous – no matter the season. The loyalty card is one of the best you'll find, with regular discounts and rewards, including a free birthday gift purchase.
Harrods
Everyone is familiar with the luxury department store Harrods. The good news is – you can now shop all their fabulous designer products online. Harrods often has pop-up coupon codes and offers that appear on the site, so be sure to look for those when you shop.
Jessops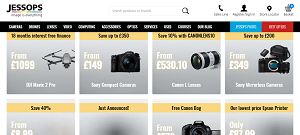 Jessops is a retailer of professional-grade photography equipment such as cameras, tripods, lenses, and more. They also have used products for sale, which are just as great as new ones but can cost a fraction of the retail price.
House of Fraser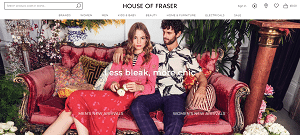 House of Fraser has a long history in the UK, dating back to 1849. They sell clothing, gifts, shoes, luggage, beauty products and items for the home. They've been around since 1849, and you don't last that long without selling stuff everybody wants to get their hands on.
Screwfix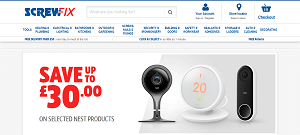 Screwfix is another UK home improvement store that stocks everything you need for those home repair and renovation projects. Prices vary across the range, with lots of quality products available at a fair price.
New Look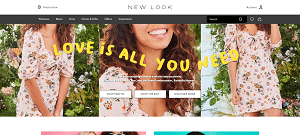 New Look is a popular fashion retailer with apparel for men, women, and children. They offer high-end designs for all occasions and even have a plus-size section. New Look offers 30% off your first order if you sign up for their email list, as well as 20% off for university students during weekly Uni Days sales.
Any Toys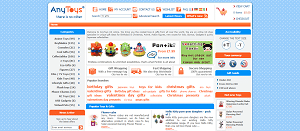 Any Toys is an online retailer of all things anime. They have toys, collectibles, books, and more – all with a fun, colorful anime theme. Be sure to check out their "Under £10" section for rock bottom prices on select products.
eBay UK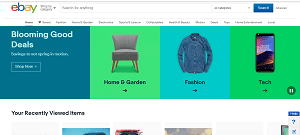 Most everyone has heard of or shopped at eBay UK – the global online marketplace and auction house of millions of products. While big-box merchants and popular brands sell their items on eBay, private sellers do as well, which means you can find some fantastic deals on whatever you are looking for. eBay is also a super place to go for obscure items that may no longer be available on the regular market.
Appliances Direct
Appliances Direct is an online retailer of home appliances. Refrigerators, stoves, wall ovens, microwaves – whichever appliance you're looking for, you can find it at Appliances Direct. Be sure to check out their sale offers on the home page for the best deals on a variety of products.
Laptops Direct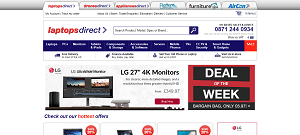 Laptops Direct is a division of Appliances Direct. They have a large inventory of laptop computers, both new and used – along with accessories and peripherals to outfit them. Some of their refurbished products work just as well as the new ones but are up to 60% cheaper than retail prices so be sure to check those out when you visit.
Electrical Discount UK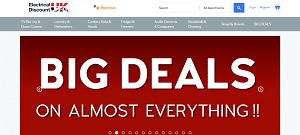 Electrical Discount UK is another online retailer of home appliances. They have great deals all the time on a wide range of products, and they offer free delivery on all purchases. Be sure to check out their "Clearance" section for big discounts on discontinued items.
Gentlemen's Tonic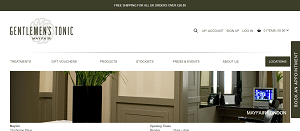 Gentlemen's Tonic is a division of Mayfair and is an online retailer of men's skincare products. They have lotions, aftershave, and cologne – along with gift sets of various products. Gentlemen's Tonic offers free delivery on orders over £50.
Foyles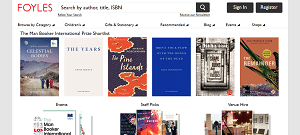 Foyles is an online bookstore featuring titles for all genres. Foyles also sells gifts and themed memorabilia for lovers of certain and specific series. They also have signed copies of popular and obscure titles for book collectors. Some of their titles are discounted randomly so be sure to look for these discounts when you shop.
Blue Nile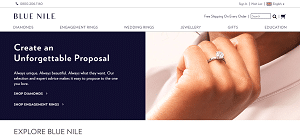 The Blue Nile is a retailer of fine handcrafted jewelry. They allow you to create and customize every piece, down to the setting, style, and finish of your jewelry. The Blue Nile offers a free consultant service to help you choose your options and free, secure delivery on every purchase.
Alex and Alexa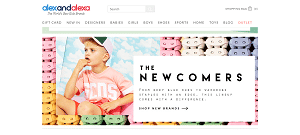 Alex and Alexa is an online retailer of designer children's clothes. They also offer upscale shoes, toys, and accessories for children of all ages. Alex and Alexa provides free delivery on orders over £50, and they also have a "Sale" section where you can find discounted pricing on some of your favorite kid designs.
I Just Love It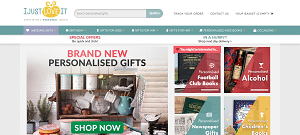 I Just Love It is an online retailer of personalized gifts for recipients of all ages – and that's exactly what they will say when they receive them! You can choose from personalized books, engraved picture frames, and more. Be sure to check their "Offers" section to save up to 66% off discounted items.
Browns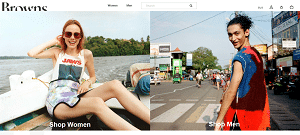 If you want to indulge yourself in couture fashions, Browns is the place to go. You will find upscale clothing and accessories from some of the world's most famous designers – including Dolce & Gabbana and Gucci. Browns sometimes has free shipping offers on purchases of select amounts, so be sure to look for those when you shop.
Brown Bag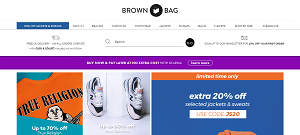 If you are a guy who likes brand-name designer clothing but may not have the budget to afford it, Brown Bag is the place to go. They offer apparel from world-famous designers – including Armani, Burberry, and Prada – at prices up to 45% off regular retail prices. They also offer free next-day delivery on orders over £100.
Novatech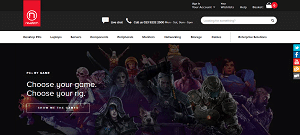 Novatech is another online retailer and a one-stop-shop that offers computers and peripherals that allow you to build your own machine. They also stock a wide range of pre-built machines for every budget. Novatech provides free delivery on orders over £50 as well as free lifetime support for every product they sell, which can really come in handy. Be sure to check out their "Deals" section for discounted pricing on featured products.
International Shipping With MyUKMailbox
MyUKMailbox is ready to offer international shipping from the UK stores for all fashion-savvy shoppers. We understand that some gems are only sold locally and some shopping sites only ship domestically. This is why we deliver your order from all department stores right to your location abroad all year round. Whether you need home electronics, baby products, or clothing items, use BuyForMe service and get whatever item you need.