Top 10 UK Supermarkets for Online Grocery Shopping
A study by the marketing agency Oberlo found that 2.14 billion people shop for groceries online worldwide. An eye-watering 131 million consumers come from the USA alone – of which nearly 50% prefer shopping online over in-store.
Let's face it, online grocery shopping has never been more popular.
But if you're looking in your cupboards, longing for the tasty treats you had during a vacation in the UK. Or if you're just eager to find out what the fuss is about when it comes to Heinz Baked Beans, Colman's Mustard and Marmite, keep reading.
Why?
Because we're going to show you the top 10 UK Supermarkets for Online Grocery Shopping.
Top 10 UK Supermarkets for Online Grocery Shopping
If you're ready to freshen up your grocery shopping products, we've got a list of the top 10 UK Supermarkets you need to check out. Oh, and don't worry about how you get your goodies delivered outside the UK – we'll come to that later:
1. Tesco
Tesco is one of the UK's favourite supermarkets, with loads of variety. But perhaps what makes them pretty awesome is that there's no minimum spend when you shop online.
Okay, there's a £4 basket charge if your order is under £25, but once you start buying UK-only goodies, you'll soon spend a lot more than that. And as they also price-match to Aldi, you'll save money on selected products.
Clubcard holders can also benefit from discounts on hundreds of products, though getting one is impossible unless you're a UK resident. However, if you have friends or family in the UK, you could use their Clubcard, so you get the discount, and they get the Clubcard points.
Delivery costs vary between £1 and £7, depending on delivery time and day.
2. Ocado
How is Ocado one of the top 10 UK supermarkets when it doesn't have a physical Ocado store?
Well, it's because Ocado is a joint venture with Marks & Spencer.
Unlike Tesco, there's a minimum online spend of £40, but with an eye-popping range of M&S products and groceries (plus other brands), you'll be spoilt for choice.
Yes, it'll cost you more than a budget supermarket, but quality costs. And that's exactly what you get with Ocado.
Ocado offers environmentally-friendly green delivery slots and has reduced carbon emissions from their vehicles by over 33 per cent in the past eleven years, making them an eco-friendly choice.
3. Sainsbury's
Founded in 1869, Sainsbury's is the UK's oldest supermarket chain.
With Sainbury's, there's a minimum online spend of £25, but be aware that delivery can cost up to £7 if you purchase fewer items. A large order can cost between £0.50p and £7, so stocking up if you choose this supermarket is advisable.
Buying their Delivery Pass is a cost-effective choice if you want to use Sainsbury's regularly.
You can create a 'dietary profile' with their online store, which flags any products you may be allergic to. And, like Ocado, they offer environmentally-friendly green delivery slots, so you can save money and the environment.
4. ASDA
Not only are their groceries reasonably priced, but if you fancy splashing out on something other than groceries, their Home and Clothing brand, George at ASDA, is well worth a look.
Delivery is a bargain, costing a minimum of £1.50 (depending on time slot), and there's no minimum spend, making ASDA one of the cheapest in our list of the top 10 UK supermarkets.
Yes, there is ASDA Walmart for readers in the US, but you can't get all those exclusive UK-only brands and goodies, making it well worth the parcel forwarding fees alone.
5. Aldi
Named the cheapest Uk supermarket for two years running, Aldi is the first "budget" supermarket on our list. It's so popular that Tesco and Sainsbury's give them free advertising by announcing that they "Price Match to Aldi" in the media and in-store.
You won't always get the most famous brands here, but you will get Aldi's own brand, which in most cases, is equal to or better than the big-name equivalent.
Believe us, you haven't lived until you've sampled their Moser Roth chocolate range.
There's a minimum £20 spend for online shopping, which is great because you'll find it hard not to put stuff in your shopping basket.
6. Waitrose
While there's a minimum spend of £40 at Waitrose.com, you'll find that it's one of the best-stocked online supermarkets in the UK. But be aware it's also one of if not the most expensive sites to buy your groceries.
However, the quality is unrivalled, so you get what you pay for.
7. Morrisons
If you're on a budget, Morrisons is one of the best 'Big-named' supermarkets to buy groceries. Yes, there's a £40 minimum spend, but with delivery slots costing between £1.50 and £6, that shouldn't be a problem.
They have dozens of own brand and branded items, all to an excellent standard and quality, which means you can get all those British brands you've heard about for an extremely competitive price.
In addition, Morrisons has a partnership with Amazon that allows Prime members to order groceries and book free delivery slots through the Amazon app.
Pretty neat, huh?
8. Iceland
While Iceland specialises in fresh, chilled and frozen foods (which you won't be able to ship internationally), they also stock plenty of non-perishables and long-lasting products, like baked beans, rice, Nutella, tea bags, crisps, biscuits and cereals.
And they're pretty darn cheap too.
There's a minimum spend of £25 with a £3 delivery charge. But if you spend £40 or over, delivery is free – ideal when you're factoring in parcel forwarding costs.
9. Co-op
With an online minimum spend of just £15, Co-op is one of the most affordable online stores in our list of top 10 UK Supermarkets. And some of the UK's favourite long-life and non-perishable favourites are available, including Colman's mustard, Ritz crackers, Heinz Tomato Ketchup and Levi Roots' Reggae Reggae Sauce.
And best of all, they're an absolute bargain price.
10. Home Bargains
As Lidl doesn't offer online shopping, it misses out on our list to a store that's not, technically, a supermarket. However, it sells everything you can get in one and a lot more.
That place is Home Bargains – and the clue is in the name.
It's cheaper than most large and value-for-money supermarkets on our list, but there is a slight catch.
Although there's no minimum online spend, and a small delivery will cost £3.49, larger shops can cost up to £10. The good news is that if you go shopping crazy and spend over £150, delivery is free.
Can I buy anything and ship it outside of the UK?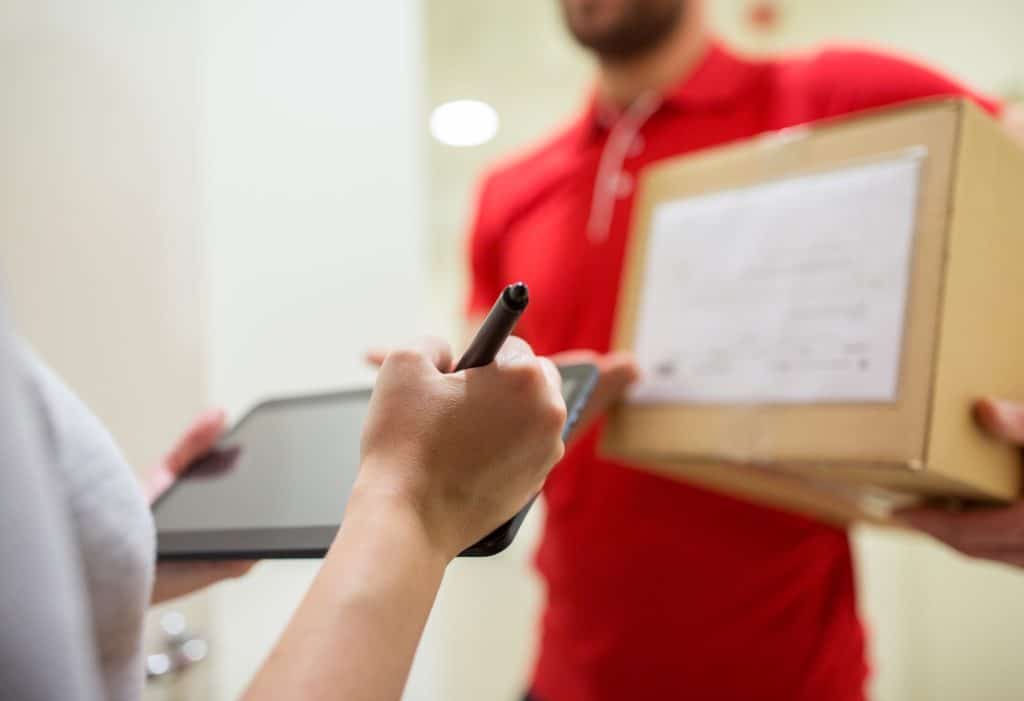 As you might expect, the answer to this is: no.
If you choose to buy goods from the UK at any of the above online stores, you need to make sure you ship long-life and non-perishable items. Fresh goods, like bread, milk, meat, fish, fruit, vegetables, ice cream, etc., cannot be shipped as they will go bad in transit.
You don't want a box of mouldy, rotten goods, right?
Do online UK supermarkets deliver worldwide?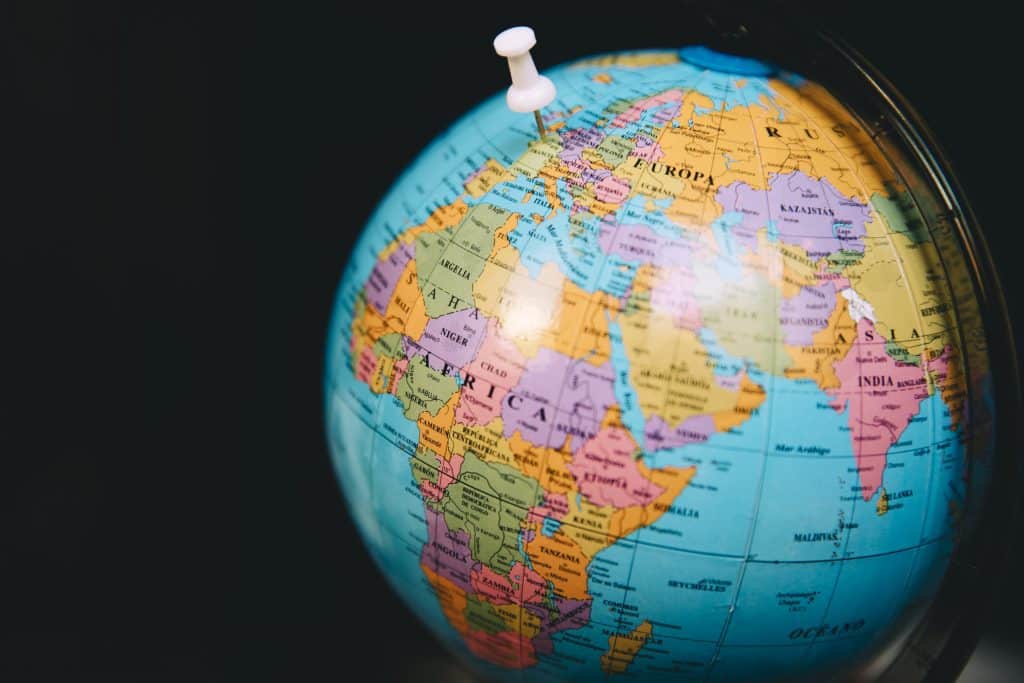 Again, the answer is: no.
But don't let that stop you.
By using an international parcel forwarding service, you can purchase goods from any of the stores listed in our top 10 UK supermarkets and have them delivered to your door.
Not interested in groceries but love UK brands?
Then you might get a kick out of some of our other helpful articles:
Luxury Brands to Buy in the UK and How to Ship Them?
Where To Buy The Best Sportswear & Sneakers In The UK
Top 10 Most Popular Toy Brands You Can Only Get in the UK
Buying Baby Formula From the UK: How to Do It Safely?
Buy groceries from the UK and ship them with myUKmailbox.
Want a taste of some classic British products, like Yorkshire Tea, Cadbury Dairy Milk, Weetabix, HP Sauce and Bisto, from the top 10 supermarkets in the UK?
Then you'll need a package consolidation service – like us.
At myUKmailbox, we provide international shipping from UK supermarkets because they don't deliver globally.
With our parcel forwarding service, you can buy your favourite UK goodies and have them delivered to our warehouse, where we'll forward your purchases to you wherever you are in the world.
Sounds great, right?
Sign up for myUKmailbox for FREE today for a super-fast, reliable, cost-effective UK parcel forwarding and consolidation service.