Top 20 Places to Buy Cheap British Refurbished Electronics
The market for new electronics is flooded.
It's crowded.
It's confusing.
And it's certainly expensive.
That's why it makes so much sense to consider refurbished goods. But what does refurbished really mean when it comes to electronics?
A new device can cost twice as much as one that was barely used before being traded in on a whim. Although that device is now technically second-hand, it remains as good as new! You can save potentially thousands of dollars by searching for these high-quality refurbished electronics online that often have been bought and then returned in mint condition.
But – and there is a big but – how do you know that you're getting exactly what you think you're paying for? There is often a warranty that goes with new electronics. It's new and shiny, and the company stands behind the product at some level. The same might not be true of refurbished offerings, so make sure to check.
What does refurbished laptop mean, then? A refurbished laptop or mobile device isn't brand new, but that doesn't mean it's not an excellent investment. With so many people immediately trading up or trading in brand new devices, many refurbished products are barely used and often have warranties or guarantees of their own.
So a refurbished product (for example, a laptop) is not technically new, but it can have many of the same qualities of a new product. It just costs a whole lot less.
Looking for a great deal can often take you into the far corners of stores and websites. If you find what looks like a great deal but want a bit more confidence that what you are buying is what was advertised, we can help with our photo service. Let us snap a picture of your items so you can confirm they are just what you expected.
Where to buy used electronics? It's important to buy your refurbished electronics from a reputable company like the ones listed below.
Part of a larger Direct conglomerate, Laptops Direct is the best place to buy refurbished laptops in the UK. Not only are there more than 10,000 customer reviews on the website to back up the site as authentic, but you get a 1-year warranty on all their computers as well.
The great thing about Laptops Direct is that they use a grading system to help customers assess the refurbished products they have on offer. Laptops in the Grade A1 are either unused or have been refurbished by the manufacturer, ensuring you a like-new experience.
A2 is reserved for laptops that may have some minor flaws, and in the A3 category, there will be equipment with visible dents or scratches. As one can suspect, laptops in this grade are the most affordable, so if you don't care about the looks of your computer, it's a good way to save money.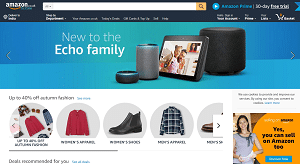 The online retail giant offers a tremendous assortment of refurbished electronics, including mobile devices and laptops. You can also get refurbished DVD players, game consoles and virtually any other device.
Amazon offers two main routes when it comes to acquiring pre-owned electronics. You can either buy a laptop from a third-party seller or decide to purchase with Amazon Renewed.
The first option is obviously riskier because you can never be sure what condition the product is really in. Sometimes it has minor flaws; in other cases, there might be some missing parts, etc.
With the second route, you get the Amazon Renewed Guarantee, which means that the products underwent needed repairs at the original manufacturer and were shipped back out.
The significant difference is that you're paying less for the refurbished product, but you still enjoy its original excellent quality. And with 1-year warranty coverage, it's a really sweet deal.
What better place to buy used electronics than through the reselling capital of the internet. eBay has everything under the sun available, both new and used, and there are plenty of refurbished items to choose from.
You can look for refurbished items offered directly from the manufacturers, not just individual sellers. There are many big brands (like Asus, Acer, or Lenovo, to name a few) that sell their pre owned computers at a very attractive price. You can likely get a 1-2 year warranty on the item as well.
eBay also uses a grading system to help its customers. And you can find products with the Manufacturer Refurbished stamp, which means they were returned to their full functionality.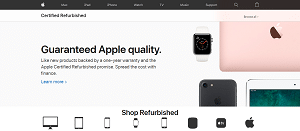 Manufacturers sell refurbished items through their own storefronts and online stores. Buy a refurbished iPhone or iPad through the Apple site and you will get a warranty and the customer service that comes with it.
It's easy to find a product you're interested in. All you have to do is enter the year of release, screen size, and other specifications, and you can find a very affordable Apple product in perfect condition.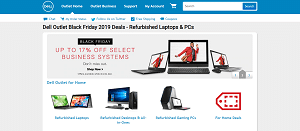 Another company to sell directly through its own website, you can buy refurbished laptops and computers through the Dell website. Look for big discounts on gently used electronics along with a good warranty. Again, you can use the filters on the website to browse electronics with specifications you're interested in.
Certified Refurbished products from Dell are often factory sealed goods that were never used (from returns) or products with mild flaws that still perform very well. If you're looking for refurbished products from Dell, their website might be the best place to check first.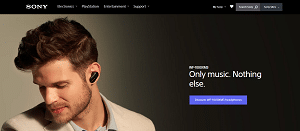 Looking for the latest Sony stereo parts or perhaps some specialty media? You can find it all through Sony's website. Of course you can find the brand new items, but you can also get some great deals by buying Sony's refurbished deals as well.
Sony offers up to a 1-year warranty with their cameras and other electronics. You can also be sure that when you're buying from their website, the products you're getting are in good condition.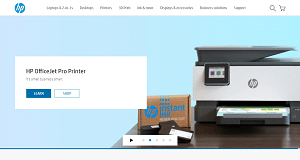 HP is another computer company ready to make some great deals on refurbished electronics. Look for up to thirty percent savings on popular computers and laptops along with warranties up to two years when you buy refurbished gear through HP's website.
You can also benefit from 14 Day Change of Mind Returns, Customer Support, and of course, great equipment at affordable prices.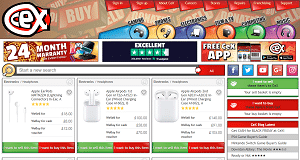 With store presences all over the UK, most of Europe and even India, CeX offers a wide assortment of refurbished items including mobile devices, gaming systems and computers. You can find photography equipment and televisions as well, all ready to go and recently refurbished.
The one thing that sets CeX apart from most second-hand retailers is that each pre-owned product goes through rigorous multi-point checks to ensure that only the best quality is in their assortment.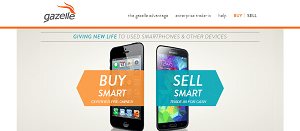 Gazelle doesn't just sell refurbished items, it offers a trade in program as well. You trade in your gently used devices, and you can pick out a newly refurbished device. The next person comes along and the cycle continues.
Gazelle puts their devices through a rigorous 30-point quality inspection, and they offer 30 days for returns, so it's an excellent way to find some affordable options for you and give your own electronics a second life.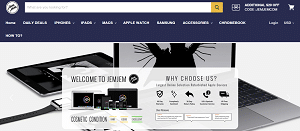 JemJem is another refurbished retailer, but this one specializes in Apple products. You can find Macs and Macbooks as well as iPhones and iPads all carefully refurbished and available to would-be buyers.
They thoroughly test their devices and offer very attractive deals, so if you're in the market for some Apple gear, this could be a great website to visit.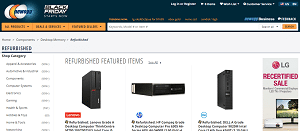 NewEgg is a Microsoft Authorized Refurbisher. That means you'll find terrific deals on many Windows products and laptops. You can also find gaming consoles, including the Xbox variants and computer hardware, for much cheaper.
They sell tons of different brands and types of equipment, so you'll definitely find some interesting offers there. NewEgg has a 30 days return policy with a full refund.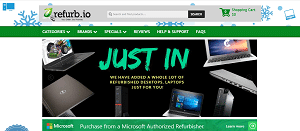 Refurb.IO is another retailer that is branded as a Microsoft Authorised Refurbisher. Buy a refurbished laptop or desktop from Reburb.IO and you'll also get a one-year warranty on your newly purchased machine.
Their Grade A accessories are described as "As Good As New", but you can purchase them much cheaper. It's one of the best sites for Microsoft refurbished products.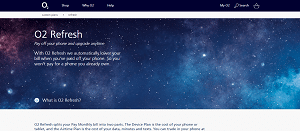 A mobile retailer, O2 Refresh offers refurbished phones along with a one-year warranty. The O2 Refresh package often comes with both the newly refurbished phone and a new mobile contract. If this turns out to not be ideal, you can cancel the contact and simply pay off the refurbished mobile device.
You will have 14 days to return a product. They also offer some affordable tariffs, so it's a great place to find some close-to-new smartphones at amazing prices.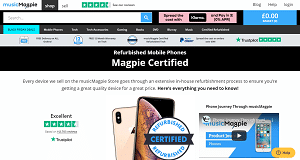 Another mobile retailer, Music Magpie offers handsets for very competitive rates. The company offers a one year warranty on their refurbished mobile devices as well. Keep an eye out for flash sales that can make a newly refurbished phone very affordable.
You can find great products at Music Magpie, and they all come with a 14-day money-back guarantee, so you can return anything you're not happy with.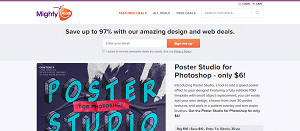 While various software prices can be great through Mighty Deals, the actual deal you're getting can vary, so read carefully before buying. Most of the deals come with a 1-year warranty, but that isn't standard across the board.
While not as competitive as the retailers that specialize in just mobile technology, Argos does offer refurbished phones and other devices occasionally. These come and go, so a bit of research is required. You do get a thirty-day return policy and a one-year warranty if you can find a good deal.
You can also benefit from the Agros-trade-in program. You can send your device to them and receive cash in return.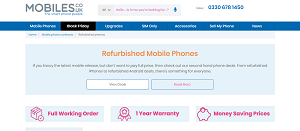 Just like many other mobile retailers, you can find refurbished handsets available through new mobile contracts at Mobiles.co.uk. Arrange for phone service along with your new handset and you can enjoy a deeply discounted refurbished mobile.
Mobiles.co.uk offers a 1-year warranty. They only sell phones that haven't been used but returned due to slight technical malfunctions (which then got fixed). This means you can safely purchase their devices with the guarantee of quality.
Another mobile service provider, you can arrange to buy a refurbished device through Handtec. They offer an extensive variety of different products, like refurbished watches, tablets, and smartphones. With Handtec, you can save up to 70% on various deals and get a 12-month premium warranty.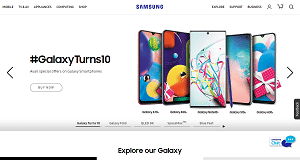 Samsung makes some pretty great mobile devices, but they don't come cheaply. If you want to buy your own Samsung device, but you don't want to pay through the nose to get it, consider a refurbished model. Buy it from the mobile shop or find it online.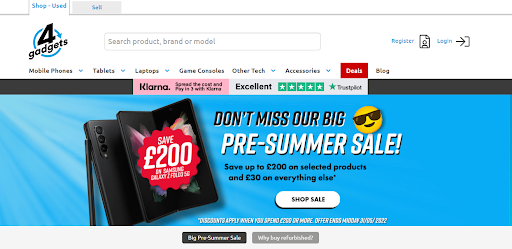 4Gadets is another seller that offers refurbished and second-hand phones, laptops, or other electronics. You can find many different brands and models in addition to a 12-month warranty for all online orders, as well as 14 Day Free Returns. The best thing about this site is that they have phones and laptops from the latest releases, so you can find fresh new models at very affordable prices.
Summary
Want a mobile device that is trendy, reliable but won't cost you everything you hold dear? Look into what the mobile stores are offering. Often you can get a great deal on a refurbished phone that has barely been used before the original owner upgraded to something even more expensive.
It's natural to want the latest and greatest version of a device. But when practicality and budget collide, you realize that it often makes more sense to save hundreds – even thousands – on refurbished electronics. Enjoy years of dependable service without overpaying. Simple.
If your refurbished item isn't what you were expecting, never fear! You have options about how to return items that aren't what you expected. Learn more about returning refurbished items.