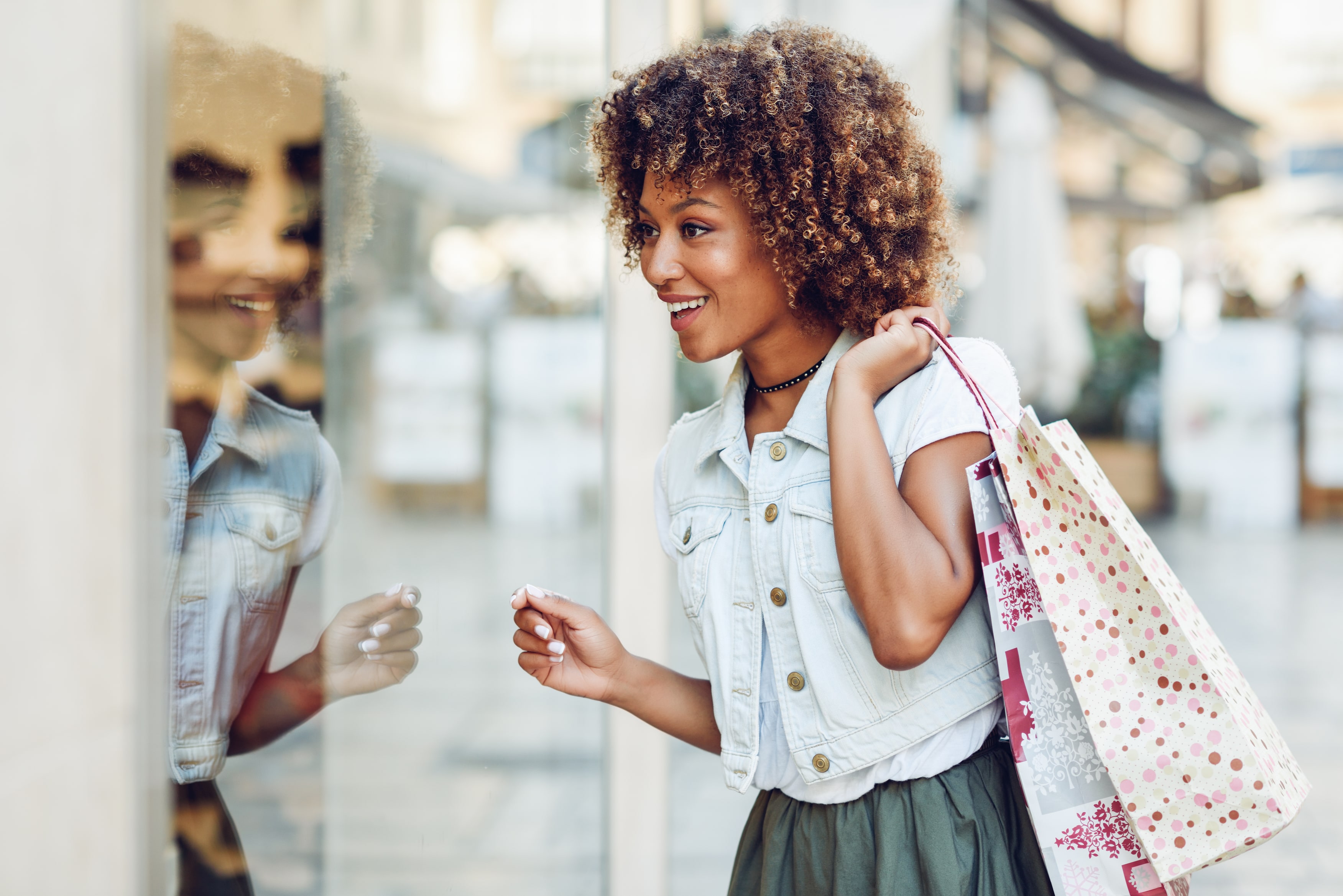 How to Ship from Selfridges to the USA
Founded in 1904, Selfridges is one of the oldest luxury department stores in the United Kingdom. And it's built its global reputation with only four stores nationwide, one in London, one in Birmingham and two in Manchester.
It's so famous, in fact, it spawned a TV series in 2013 called Mr Selfridge, co-made by UK and US television.
So, with its worldwide popularity, a question we get from a lot of our American customers is this:
"How do you ship from Selfridges to the USA?"
But first…
Are there any Selfridges stores in the USA?
Put simply: no.
There are no Selfridges stores outside of the UK, and as far as we know, there are no plans to open any stores in the US or anywhere else.Drat!
Are there stores like Selfridges in the US?
Yes, and no.
Although there's no direct store comparison, that doesn't mean similar stores don't exist.
The closest you'll get to Selfridges in the United States are:
– Bloomingdales: in terms of high-end quality
– Macy's: in terms of high-end quality and pricing
While both Bloomingdales and Macy's are awesome at what they do and more convenient if you live in the US, here's something you should think about:
Should the Atlantic Ocean really stop you from shopping at one of the world's most famous department stores?
We think not.
Which is why you need to sign up for the myUKmailbox international parcel forwarding service.
Need more convincing before taking the plunge?
No problem, let's look at some exclusive luxury products you'll want to ship from Selfridges to the USA.
Five must-have Selfridges products to buy.
Although Selfridges don't sell fridges (which is a massive marketing gaffe if you ask us), they do sell a lot of other high-quality homeware, fashion, tech and gifts.
So, whether you're treating yourself or looking for the perfect birthday or holiday present for a friend, family member or loved one, check out five of our favourite Selfridges products for you to buy and ship to the USA:
OONI Fyra portable wood-fired outdoor pizza oven + Kit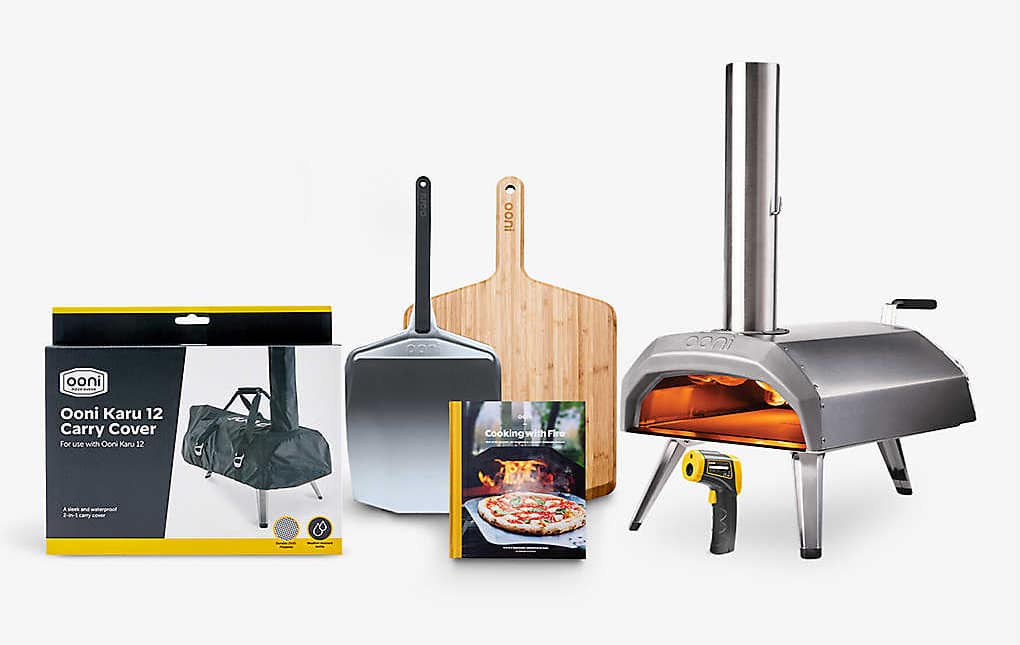 Whether chilling out in the yard or on the beach, the OONI Fyra portable wood-fired outdoor pizza oven is a neat piece of kit that looks super-cool that you can fold up and carry with you anywhere. It also comes with a 12" flat peel, a 12" bamboo peel, a Karu Cover, an IR Thermometer and the Cooking with Fire cookbook.
Boy, are your pizzas gonna be the talk of the neighbourhood.
Beats x Kim Kardashian Dune Beats Fit Pro wireless earbuds
These stunning earbuds are the product of a collaboration between Beats and Kim Kardashian. Whatever you're doing, whether it's running a marathon, walking your dog, exercising or practising yoga, these Dune Beats will keep you motivated.
Or you can just use them while lying on the couch eating a bag of chips.
BEAST HEALTH Blender + Hydration System drink set
The Beast Health Blender + Hydration System is ideal for making pre and post-workout smoothies or fruit-infused water. The blender comprises several drinking vessels with lids and an infusion filter – everything you need to get your workout routine off to a great start.
And with its sleek lines and modern design, it'll look beautiful on your countertop.
EMBER 295ml temperature control smart mug and coaster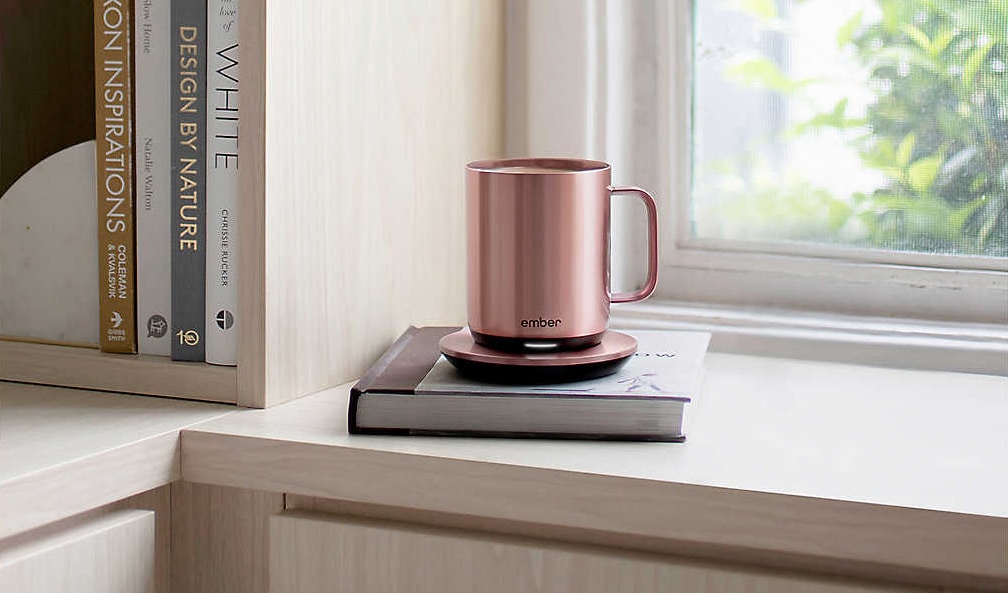 The Ember Mug and coaster are powered by a battery that provides up to 1.5 hours of heat for perfect temperature-controlled drinks. You can pre-set when you want your mug and coaster to heat up via an app, which means you can enjoy a hot coffee for longer on the coldest days.
So, are you ready to put the kettle on?
W'air Complete Clothing Care System
Using the washing machine costs a lot of money, especially when we're living through a global cost of living crisis.
The answer?
The W'air Complete Clothing Care System.
The W'air is an eco-friendly, 3-in-1 handheld clothing care device. Just pass the wand over your clothing and watch your jaw hit the ground as it removes stains, refreshes your clothes and deep cleans your delicates by blasting your laundry with water, air and detergent.
Not only is it cheaper than running a washing cycle, but it's also a lot more eco-friendly too.
***
Above are just five exclusive products you can ship from Selfridges to the USA. To find more, visit the Selfridges website.
Want to buy from more great UK brands?
Then take a look at some of our other super-helpful articles:
And when your shopping is done, all you need is to ship them.
Here's how.
How to ship from Selfridges to the USA.
Don't let the fact that there aren't any physical stores in the US stop you from doing some online shopping at Selfridges.
But how do you ship from Selfridges to the USA?
With myUKmailbox.
By signing up to myUkmailbox, we will provide you with a UK shipping address to use when buying online from the United Kingdom. All you need to do is input it as your delivery address at the checkout, and once purchased, we'll forward them to you.
Sign up for myUKmailbox for free today and take advantage of our reliable and cost-effective UK parcel forwarding service.